Stryve's Year in Review
By: Rachel Hickey
January 13, 2023 | Reading Time: 4 mins
With 2022 in the rear-view mirror, we're reflecting on the past year with bright eyes toward what 2023 has to offer.
Here's how we had our best year yet, putting a spotlight on our work, our culture, and our incredible clients.
Our year in review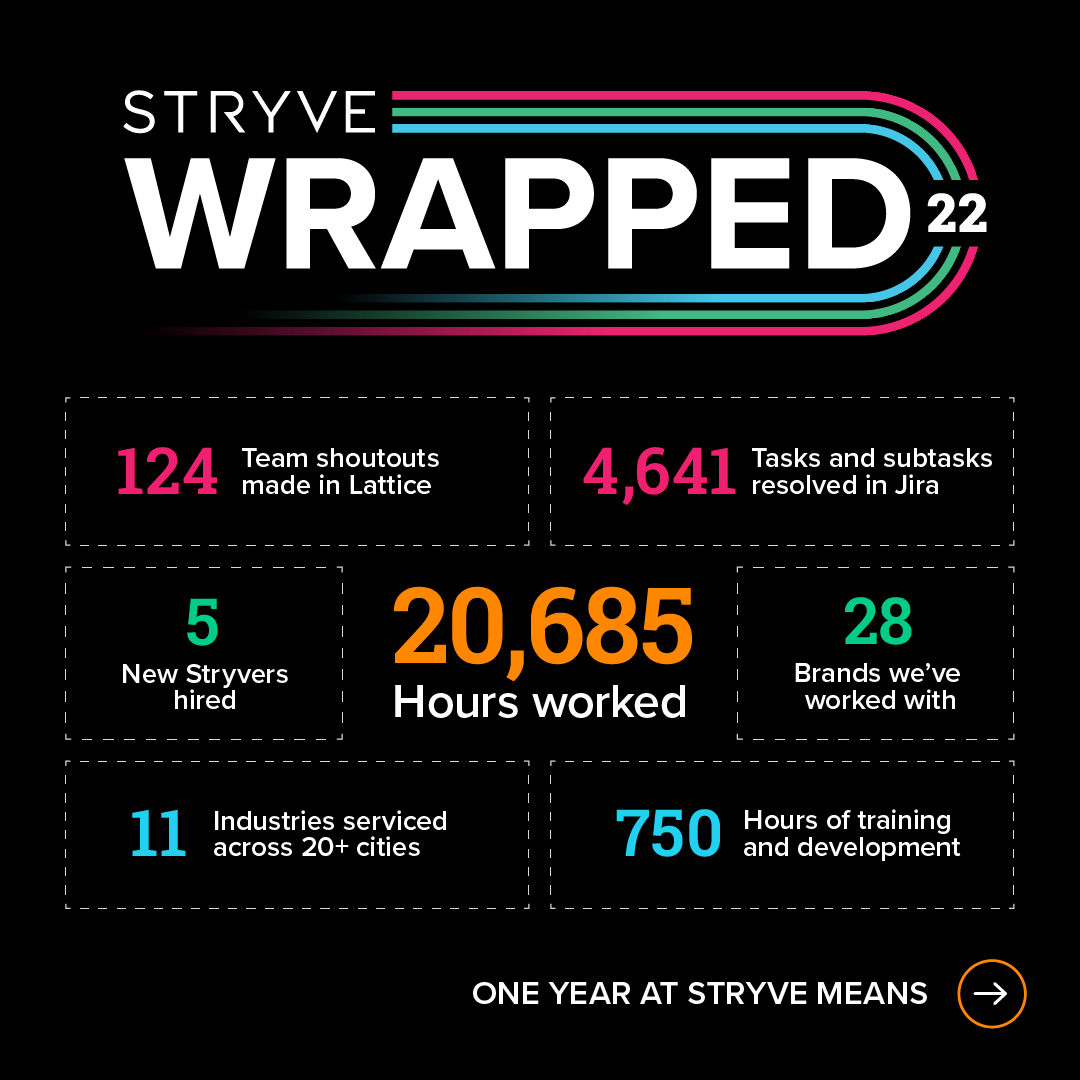 We're always looking for ways to improve our work environment to make sure our team feels like they can be their authentic selves. What does that commitment look like? Unlimited wellness days, individual training and development budgets, a focus on psychological safety, and the ability to work from anywhere!
In 2022, remote work not only worked for us but it helped us grow!
Where in the world do we work? This year, you could find Stryvers anywhere from Kitchener/Waterloo, Stratford, London, St. Thomas, Mississauga, and Toronto, all the way to Ottawa, Huntsville, Vancouver, Rome, and Portland!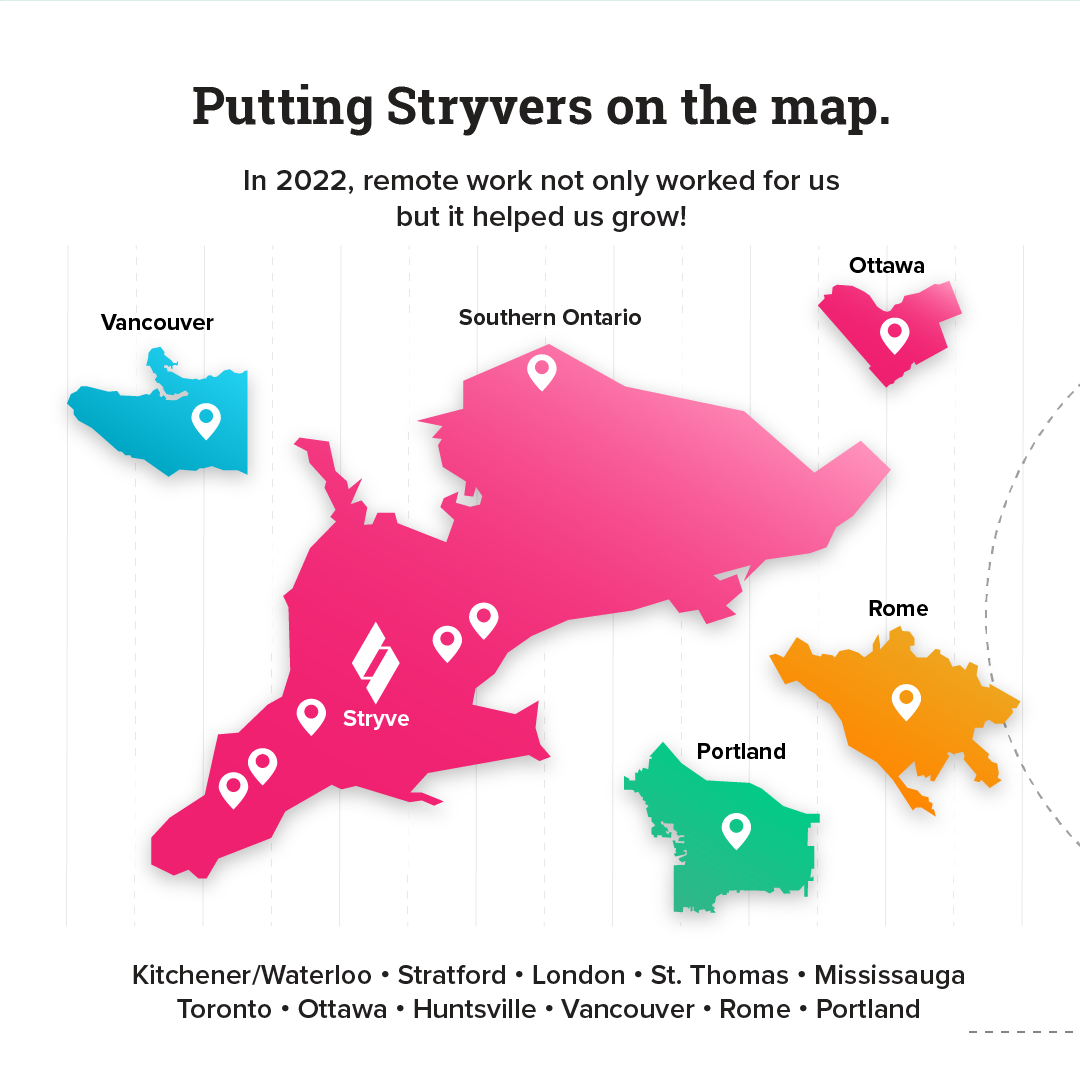 We may be biased, but we think agencies are great. They attract creative, motivated, high-energy people seeking variety and constant challenges.
In 2022, Stryve attracted five new variety seekers…
Meet our newest Stryvers
While the world watched the legal drama unfold between a celebrity couple… we were hiring!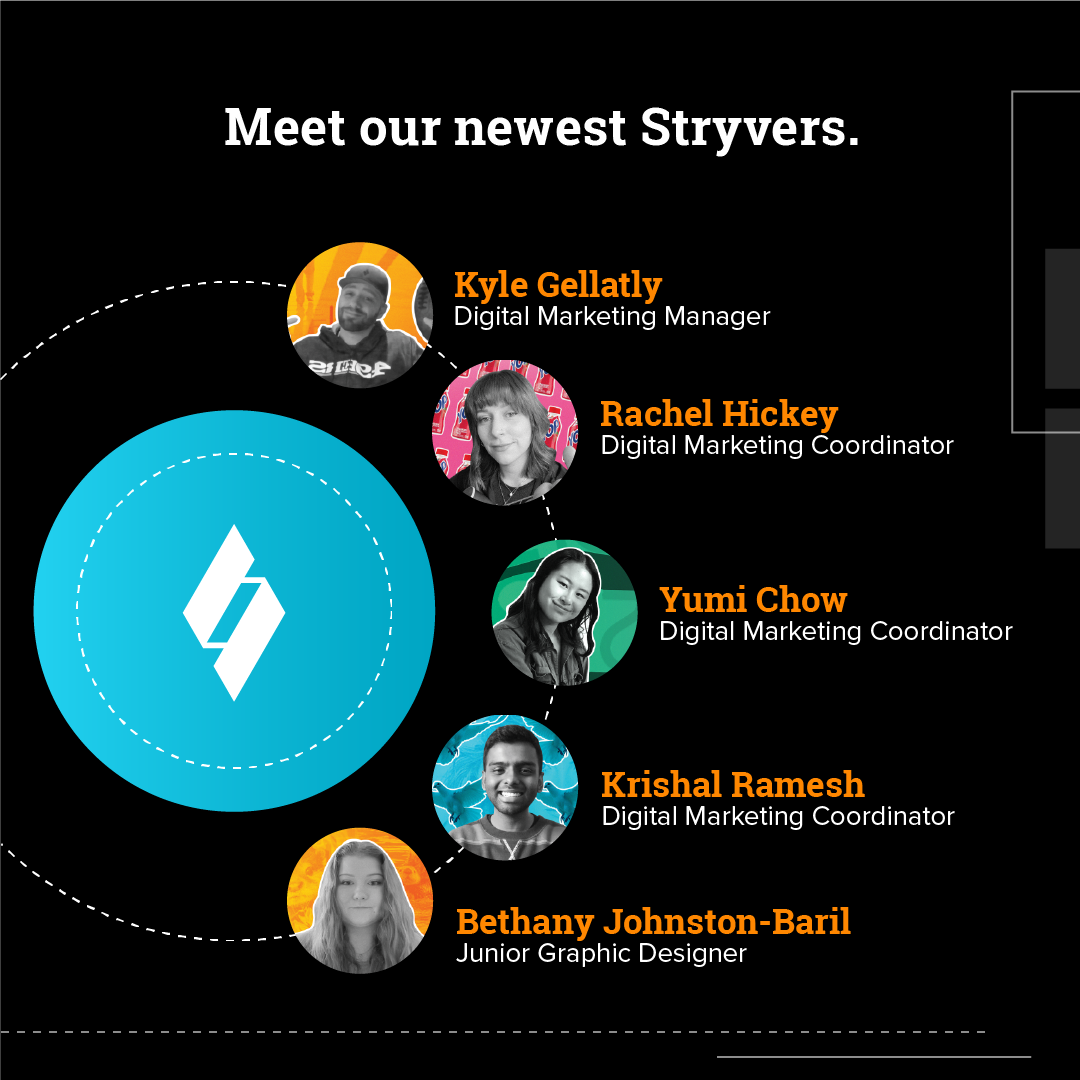 Meet our new hires and check out what it's like to work at Stryve.
In addition to new hires, we also celebrated some pretty big milestones for current team members!
Congrats to Sarah Rosenquist!
She celebrated her 10-year Stryversary 🎉
We WFH but still stay social.
At Stryve, we value a strong balance of working hard and getting shit done, while still prioritizing company culture. In addition to team social events, birthday lunches, and weekly #watercooler chats, we use Slack to stay in touch day-to-day.
Out of the 102,116 Slack messages we sent this year, there were a few "fun" channels that harboured the bulk of our messages…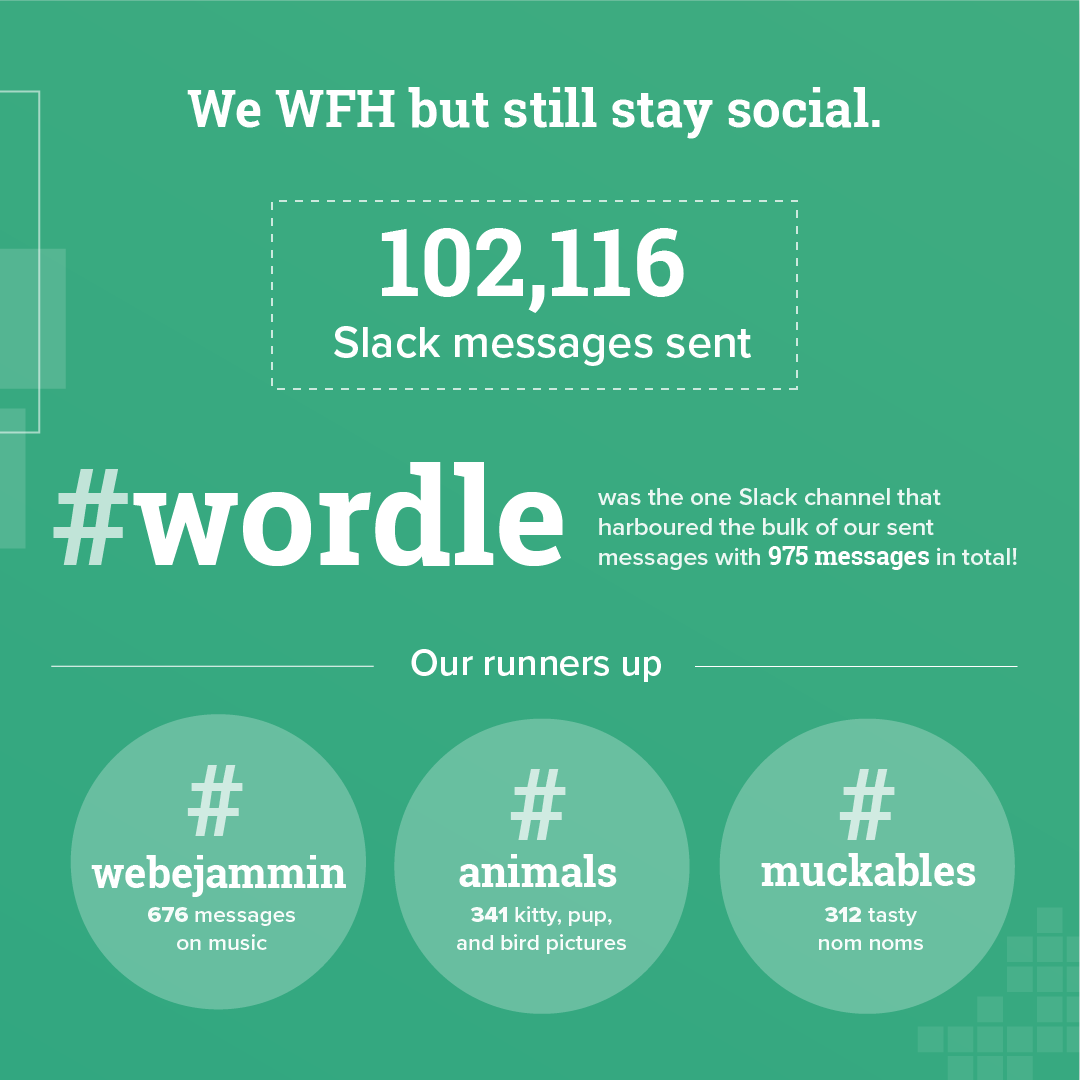 Our biggest Slacker…
Honourable mention to our biggest Slacker and Digital Marketing Director Kaleigh, who sent a total of 18,577 messages this year! For a team that works remotely communication and collaboration are key!
Giving back
Another element of Stryve's company culture is allowing space for team members to take time out of work and give back to the community in a way that is genuine to them.
Every year, each team member not only gets a set amount of paid time off to volunteer, but they also get a set budget to give to their charity of choice on behalf of Stryve.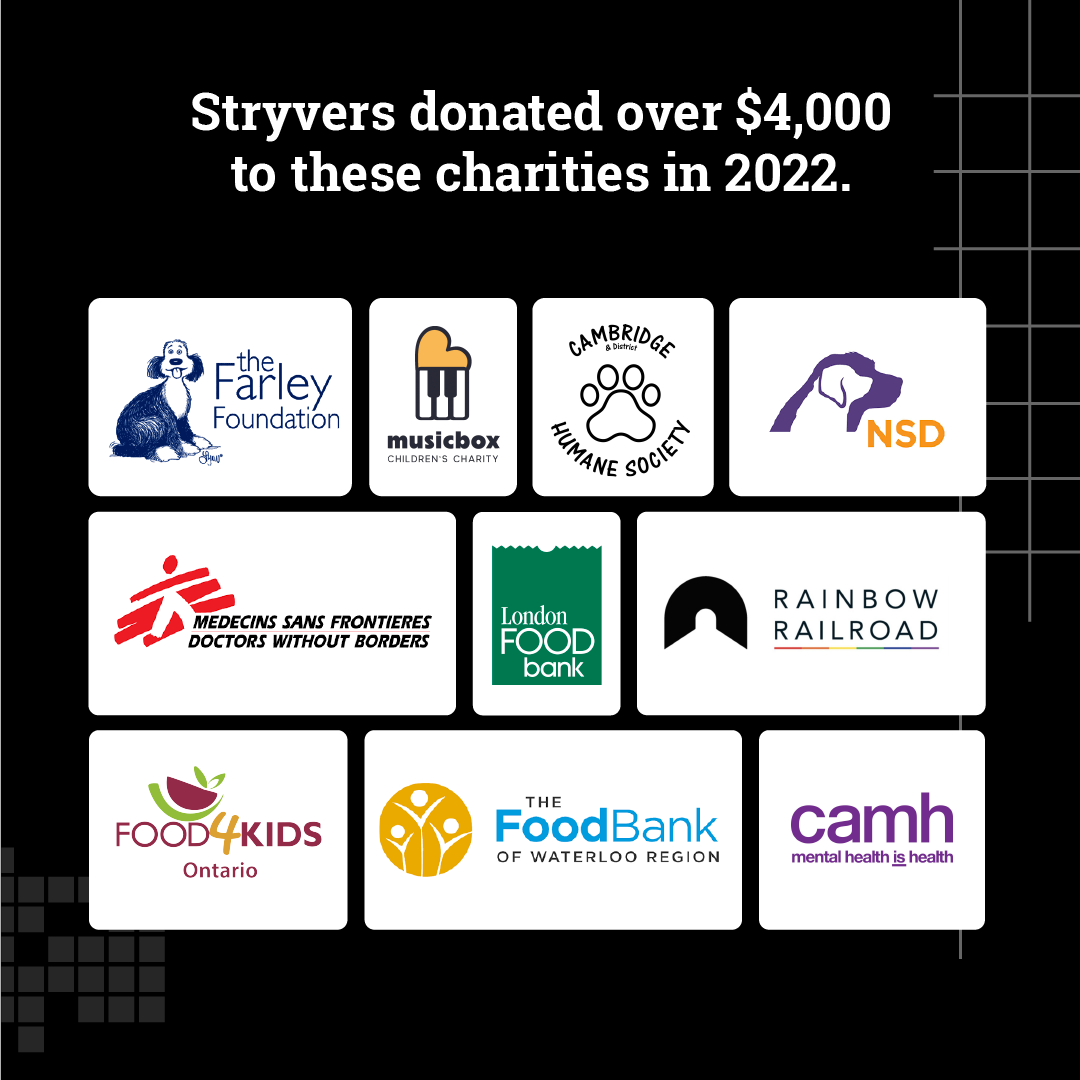 Creating high-quality work
As your partner in all things digital, we're always working on creating, optimizing, and delivering high-quality results for our clients—and it shows!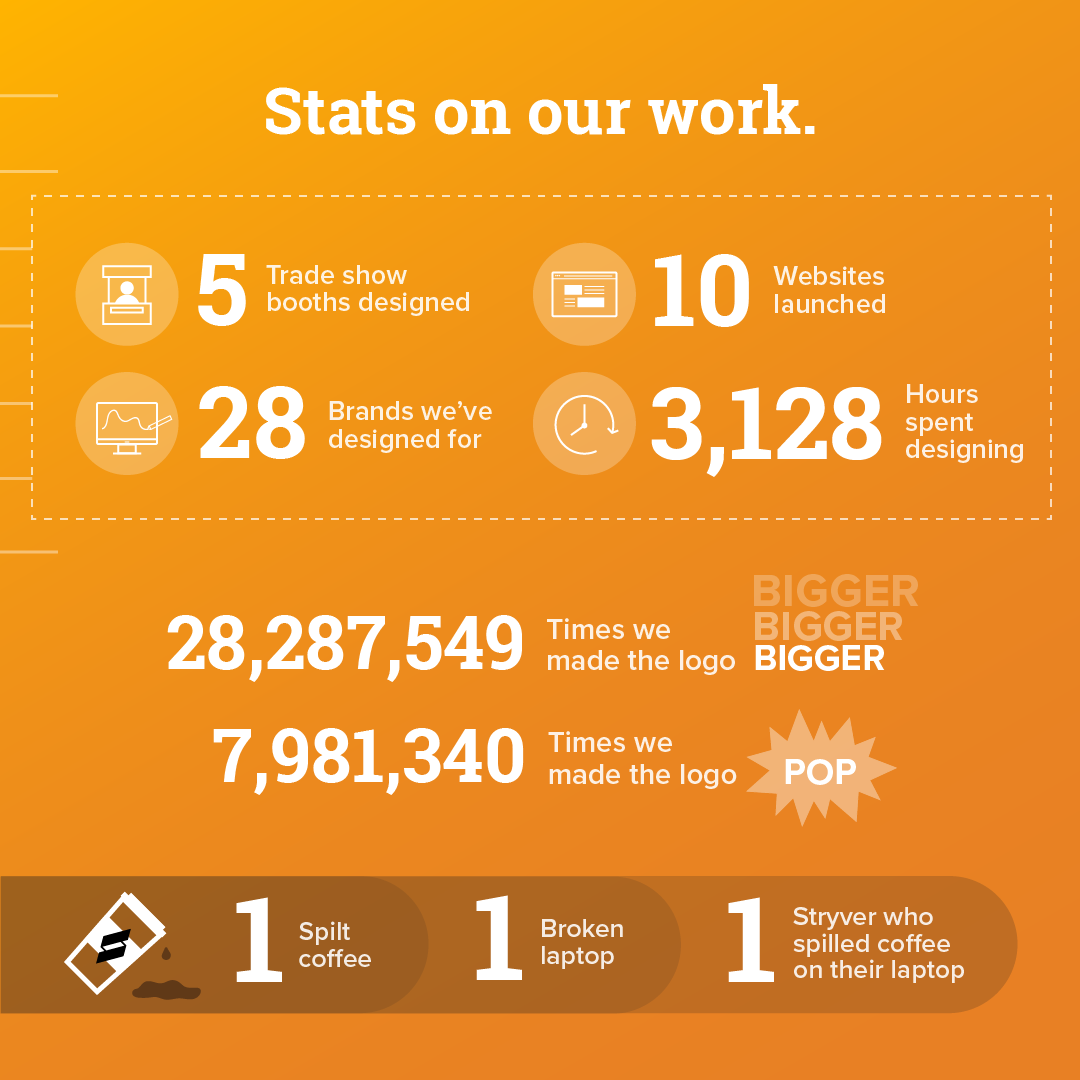 At Stryve, we believe agile methodology makes marketing faster and better. To keep up, our team uses the best tools to ensure teams are aligned and flexible to emerging opportunities.
Stryve's top 5 tools in our tech stack
We think our marketing toolbox hits harder than Heidi Klum's worm costume, but there are a few standouts we personally think deserve some attention:
We use over 16 different marketing tools, but Jira, Lattice, Miro, SurferSEO, and Slack come out on top: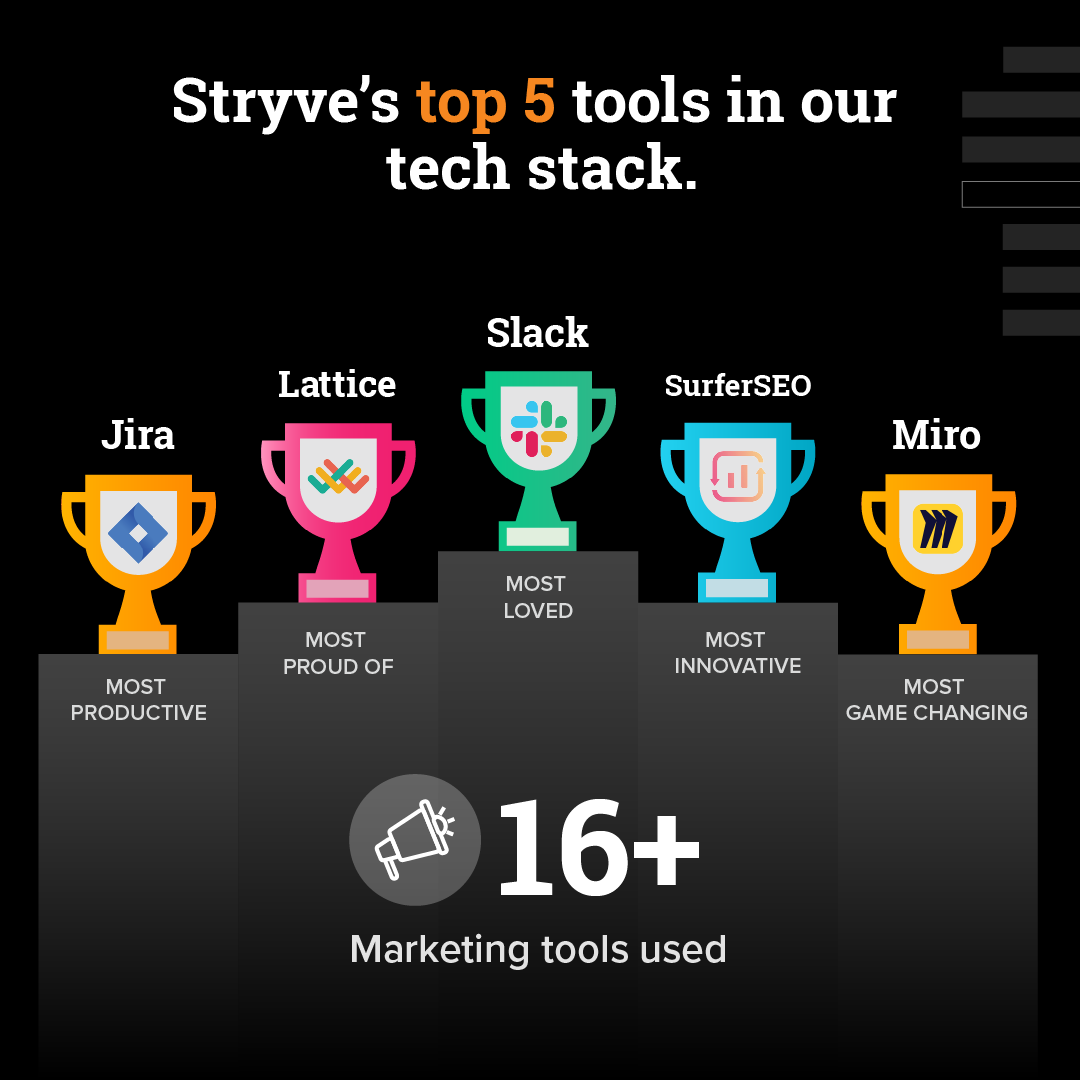 Here's how we use these tools every day in our creative approach to B2B digital marketing.
Working with amazing clients
Last year we watched chaos unfold as billionaires bought things for funsies, but that didn't stop us from making huge leaps with our client work…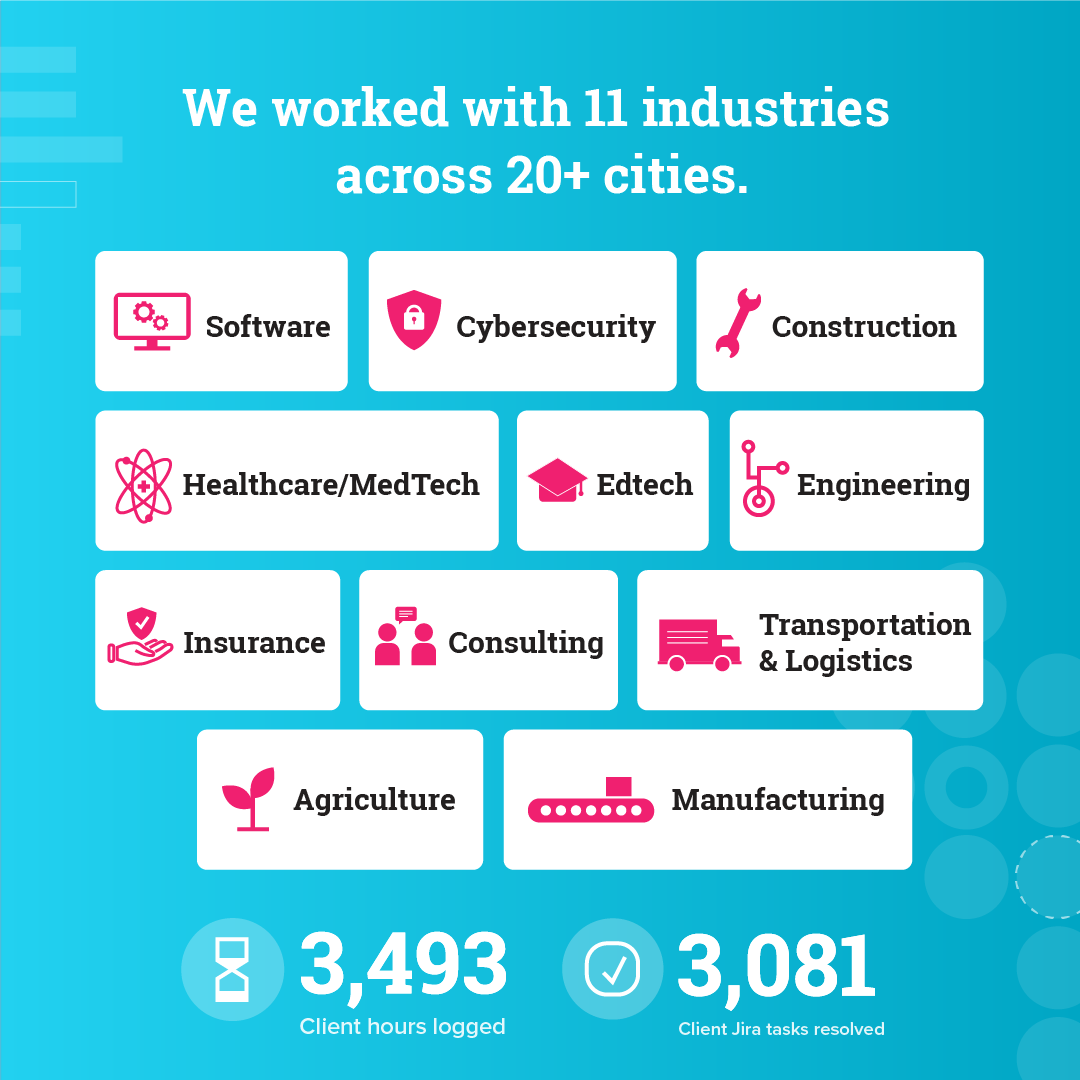 On top of client work, we continued to feed our own content hub to share what we're learning about the world of work, marketing, and design.
Top Blogs of 2022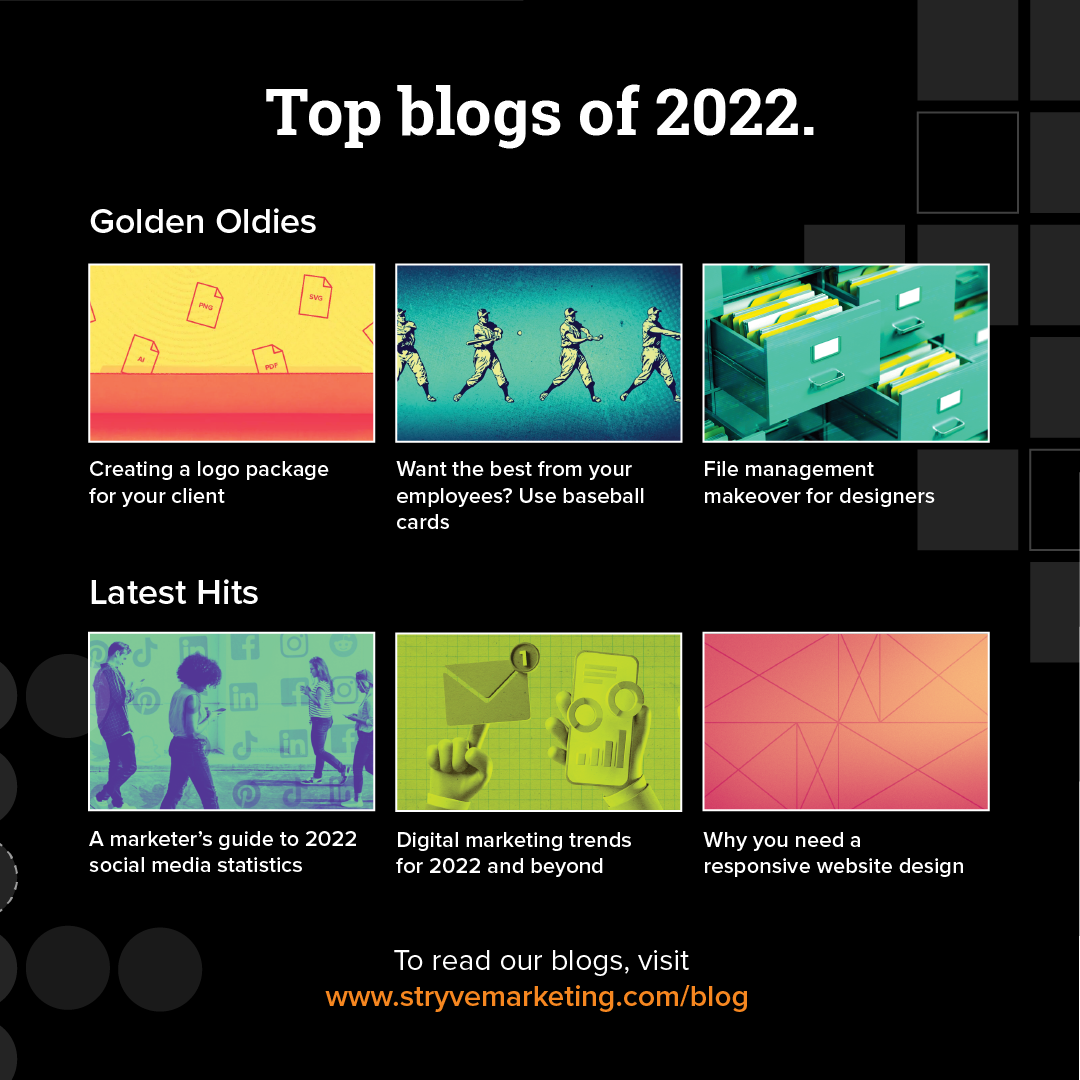 Golden Oldies
Latest Hits
To stay up to date on the latest in digital marketing and design, consider subscribing to our Content Hub!
Thank you for an amazing year!
We couldn't do 2022 without you, so from the bottom of our orange hearts, we'd like to thank our clients and partners for their support and loyalty this year. We can't wait to celebrate more shared success in the new year!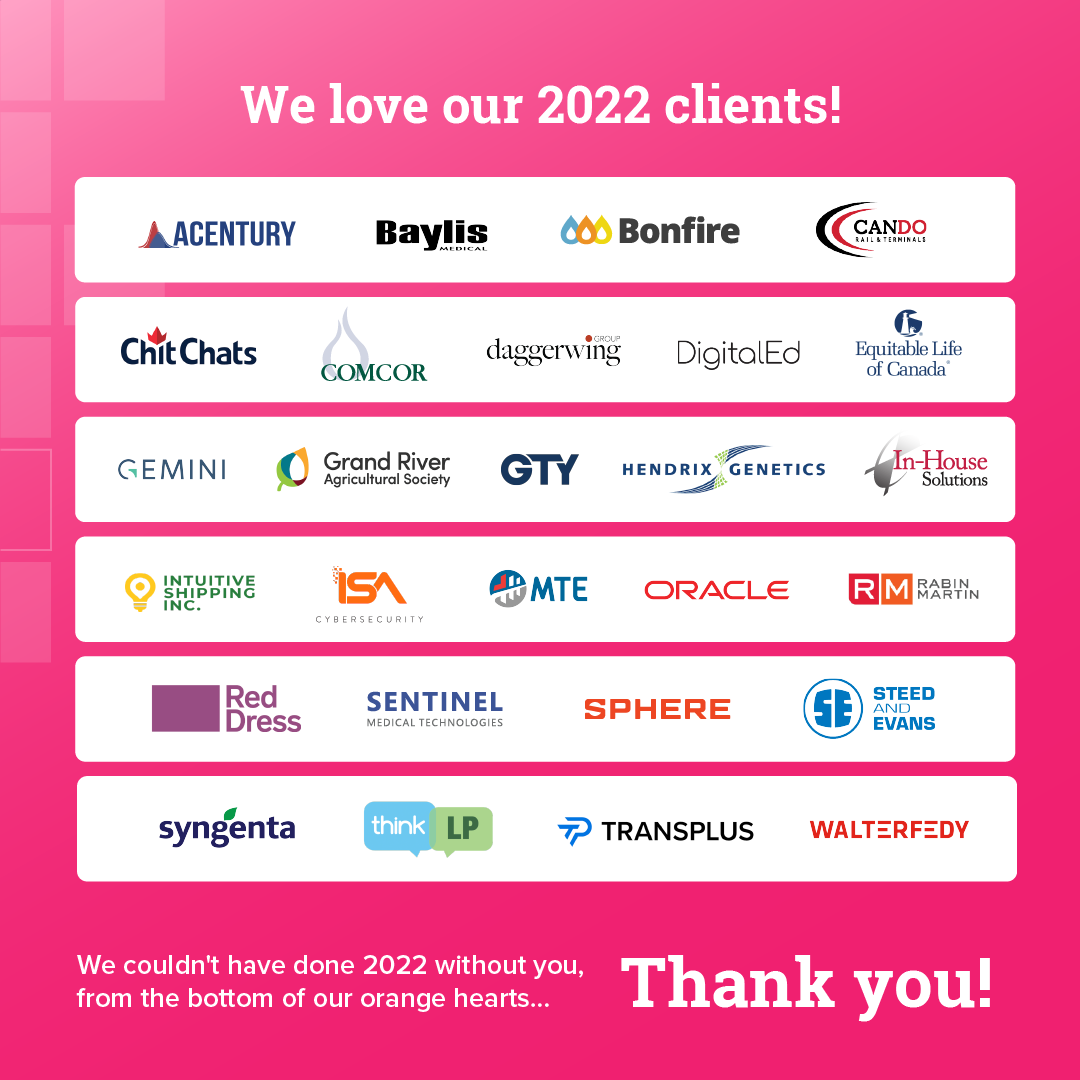 Want to learn more about working with Stryve to make 2023 your best year yet? Let's get in touch, we'd love to chat about how we can do some impactful marketing together.