WebOps is the future of agile marketing
By: Ryan Burgio
January 8, 2020 | Reading Time: 4 mins
"WebOps, or Website Operations, is related to DevOps, but is both narrower and broader. It is narrower because WebOps teams are focused on just one thing: websites. It's broader because WebOps brings together a broader range of roles, from web developers, designers, product owners, marketers, content editors, and other marketing stakeholders who collaborate to deliver great customer experiences through the web. WebOps is an optimized version of DevOps that includes the entire Web Team."

– Emily Omier, DevOps vs WebOps: for Marketers
Marketing, we have a problem
Websites aren't static assets. Over time, you add pages, refresh content, optimize for search, and make updates to align it with the evolving direction of your business. Objectives aside, ever-changing web standards and algorithms force teams to be mindful of the state of their website at all times. But, this is nothing new. Right?
Yet so many companies continue to treat websites like single big releases. The entire investment goes into the launch and the site degrades from there, siloed to IT where it becomes less and less reflective of the current state of your brand. This is one of your most important assets and this is how you treat it? Are you kidding me?
The source of the problem is the legacy team structures that cast websites as single finished projects. This is a living, breathing asset that needs constant attention from all areas of your business. It's a marketing machine that needs to be run by a multidisciplinary team of marketers, designers, and developers.
It sounds obvious, but most organizations have failed to address the issue. As a result, they not only reduce the lifespan of their website, but they run into potentially crippling problems:
Sales and marketing teams are bottlenecked
Ambitious marketing teams are being held back at web implementation. Campaigns, product launches, and other time-sensitive measures aren't able to happen quickly enough to maximize opportunity and ROI. What's worse, sometimes they aren't happening at all. For all the grand plans that sales and marketing teams have, they're being handcuffed by the speed of implementation and set up to fail.
Websites are broken and on the verge of collapse
Web experience has never been more important, and yet so misunderstood. From expired plugins and outdated policies to 404 errors and slow loading pages, I'm continually amazed at how broken most websites are. Aside from the damaging customer experience, this negligence leaves businesses vulnerable to a full-on crash. They have no idea they're on the verge of disaster because no one is minding the shop.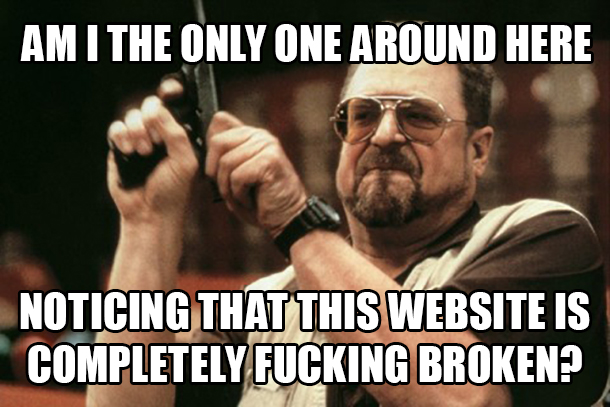 Marketing integrations are broken
Marketo, Salesforce, Pardot, Hubspot. Whichever one you use, is it set up properly? Are you getting the information you need? Is it even collecting information at all? These multifaceted tools represent a major investment and need to be managed by a multifaceted team — not a developer, not a sales lead, and not a marketing coordinator — a WebOps team structured to maximize your investment.
It's time to build a WebOps Team
At Stryve, we believe the development of a WebOps function is the future of fast-moving, scaling organizations. A dedicated WebOps team is a cross-functional group of marketers, designers, and developers whose sole focus is to work together in iterating, optimizing, and analyzing the web. As an agile team, they quickly act on the needs of a fast-growing organization to seize opportunities and deliver the following benefits:
#1: Accelerate releases….and revenue
A WebOps team will more rapidly concept, test, and deploy web releases. Whether it's a new landing page, sales asset, or CTA, they can move quickly because they're web experts who know your site front to back. New product release? No problem. Your agile WebOps team is ready to mobilize and get it online now.
#2: Optimize web experience and conversion
Is your website meeting performance goals? What's the conversion rate on your demo page? Is it dropping? How fast are pages loading? With Google penalizing slow sites and conversion rates measuring success, not knowing these answers should highlight a major blind spot in your operation. With a dedicated WebOps team in place, you can rest assured these domains are accounted for. Accountability aside, count on your WebOps team to significantly increase web metrics and conversion rates.
#3: Eliminate the need for a big website re-launch
Websites are not one-off projects. They are marketing and sales machines that should grow with your business. Your WebOps team will improve your site over time to adapt to new trends, legislation, and algorithms as they happen. In addition, they'll reflect the changes to your business online, whether it's new products, services, goals, and more. With a WebOps team, your website will evolve alongside you, eliminating the steep cost and timeline of a complete overhaul.
#4: Rapidly test ideas
The best way to drive innovation is to test ideas on a real audience. A solid WebOps team will be able to take a new idea and gate it to a select audience. Want to test a new service offering in Toledo, Ohio? Utilizing geolocation and edge computing, WebOps will test a concept on a small scale to collect data and inform decisions before making a big investment.
#5: Save money. A lot of money.
A dedicated WebOps team will streamline workflows and eliminate unproductive spend by uncovering inefficiencies, unnecessary tools, and other surpluses.
Time is money and so much of your organization's bandwidth is wasted on the inability to quickly translate expectations into action. Sales talks to marketing, who talks to design, who talks to a developer, who has questions design can't even speak to. Streamline communication by having sales, marketing, and design talk directly with WebOps.
The future of marketing includes WebOps
It's time for a new approach to marketing that appreciates how valuable and dynamic a company website is. When supported by a dedicated team, web performance will improve customer experiences and generate revenue.
Over the next few months, we'll be talking WebOps a lot more at Stryve. From team structure to benefits to software, we'll be diving into how to build and optimize a modern WebOps team.