The best free tools to test your website
By: Sarah Rosenquist
August 25, 2021 | Reading Time: 3 mins
Do you ever look at your website and feel like it's just not cutting it anymore? Back when it was new, it really left an impression. But now, it seems like something's missing?
In our experience, businesses generally opt to refresh their website for the following reasons:
The website looks old and is no longer an accurate reflection of their brand.
It needs to be restructured to better present and communicate the information their audience is looking for.
It's broken and old and HELP!
Those are all really good reasons, but there's one more that often gets overlooked.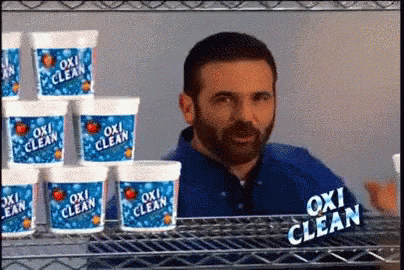 Since first launching your website, you've added content, new plugins, and other web tools to keep pace with the evolution of best practices and your brand. But how have those updates impacted the overall health of your website? How have those fancy video resources impacted the loading speed? How do those animated interactions affect the mobile experience? A website relaunch is like full-body surgery—surgery that may have been preventable had you gone to the doctor for regular checkups.
Give your website a health check with these free web tools
This website checking tool will tell you how quickly a page on your site loads. The homepage is the most important for many visitors, but be sure to check other important pages—especially landing pages for campaigns. Load times will affect bounce rates as well as your site's SEO and overall user experience, so if you're seeing high times and low scores you'll want to invest some time in the handy tips Google PageSpeed Insights provides.
To meet WCAG Level AA, your website needs a contrast ratio of 4.5:1 for normal text and 3:1 for large text. Rather than evaluate this by manually pulling colour hex codes from your site, this tool points out where you meet or don't meet contrast and accessibility guidelines. We blogged about just how important web accessibility is, so be sure to try a11y's free tool to see where your design needs to be adjusted.
To allow users to navigate your website with screen readers and other tools, there are lots of code considerations. This tool lets you pop in your website and get a visual of all your errors, with links to info on how to fix them.
Check out your website on other browsers with Browserling
Browserling lets you see how your website looks on other browsers and specific versions of them. This sort of information is helpful if you're seeing some older browser versions being popular in Google Analytics because it allows you to see what those users see. From there, you can make adjustments to ensure everyone has a good website experience regardless of their browser. Because there aren't a ton of free tools in this space, there is some wait time involved. That said, the insights you'll receive are definitely worth the wait.
Check out your website's readability with Hemingway
Paste your web copy into Hemingway to get a grade score on readability along with a list of suggestions for simplifying your text. Most recommendations say you should aim for Grade 8 or lower. The quickest way to do this is by shortening your sentences. Keep it easy to read (this blog clocks in at Grade 7, btw)!
How'd your website do?
If things are looking good after these checkups, congrats! If you've got some areas that could use some TLC (don't worry, most of us do) the majority of these platforms will tell you how to improve. From there, the question is how much time and energy can you invest in making those improvements? If you're happy with the design and content of your website, think about bringing on some WebOps. If the design and content feel outdated, maybe these checkups lead to kicking off that new website project you've been dying to start. Either way, the main point is that you checked in on the health and performance of your site. For that, your website visitors will thank you for a better, more accessible experience.