Why your firm needs a CRM right now
By: Kaleigh Bulford
August 16, 2023 | Reading Time: 11 mins
In today's fast-paced, hyper-connected business world, managing customer relationships can be a complex and daunting task. The struggle to piece together a picture of customer interactions, preferences, and behaviour from a plethora of sources often leads to inefficiencies, inconsistencies, and missed opportunities.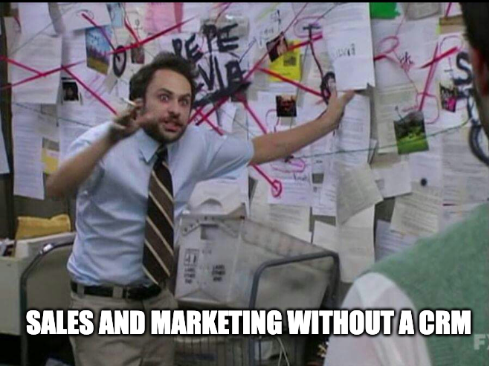 If your firm is still using Excel sheets, Outlook, Slack, Teams, DropBox, and a million other disconnected tools, then it's time you considered the transformative power of a Customer Relationship Management (CRM) system.
Let's start with the basics.
What is a CRM and what is its purpose?
A Customer Relationship Management (CRM) system is a business tool that centralizes and synthesizes prospect and customer data from various sources and touchpoints. Its core purpose revolves around three main areas:
Increasing customer engagement and enhancing the experience
Personalization: Whereas Google Analytics aggregates and anonymizes behaviour, a CRM surfaces an individual's behaviour. By providing visibility into each customer's interactions, preferences, and purchasing history, CRMs enable businesses to tailor offerings and communications to individual needs.
Consistency: CRMs ensure that all different departments have access to the same data, creating a unified and consistent customer experience across sales, marketing, and support channels.
Responsiveness: Quick access to complete customer information enables faster and more accurate responses to inquiries or issues, building trust and satisfaction.
Driving sales and revenue growth
Lead management: CRMs help with tracking and nurturing leads through the sales funnel, ensuring that promising opportunities are identified and pursued efficiently.
Cross-selling and re-upping: By surfacing customer behaviour and interests, CRMs highlight opportunities to offer complementary or higher-value services. Professional service firms that work on repeat service agreements can ensure they never miss a re-up conversation with automated alerts that notify project leads when a project end date is approaching.
Sales forecasting: CRMs provide data-driven insights into sales trends and pipeline health, supporting informed decision-making and strategic planning.
Enhancing marketing effectiveness
Segmentation and targeting: CRMs allow marketing teams to segment customers based on demographics, behaviour, or buying patterns, enabling more targeted and effective campaigns.
Campaign management: CRMs integrate with marketing tools to manage campaigns end-to-end, from planning and execution to tracking results, ensuring that marketing investments yield optimal returns.
Customer retention: By understanding customer needs and preferences, CRMs support the creation of loyalty programs and retention strategies that minimize churn.
A CRM is not merely a platform to store customer information but also leverage that information to deepen customer relationships, drive sales efficiency, and enhance marketing effectiveness. By providing a unified platform for collaboration across different functional areas, a CRM acts as a nexus that helps organizations make data-driven decisions, and align their offerings more closely with customer needs and expectations.
If all that sounds like buzzwords and jargon to you, here's the plain explanation: a CRM is like a powerful digital address book (or Rolodex for the *ahem* mature reader) and personal assistant combined. It keeps all the information about prospects and customers in one place, such as their contact details, what they've bought before, any problems or questions they've had, and notes from the last time someone from the company talked to them. This helps the business understand what the customer might want or need next time so that they can act on that information.
Let's dive into the specifics of all that a CRM can do for your business, using HubSpot (our favourite CRM and the one we use for our business) to show you real-world examples.
The benefits of a CRM across the business
For marketing
More data from lead capture and gated assets
One of the first things I think a firm should do once they implement a CRM is to leverage its built-in form capabilities. This will allow you to directly feed form data into your CRM and map it to customized fields. For example, as Stryve only services B2B companies, one thing we want to confirm right away is that your company is indeed B2B. So, we have a custom property (field) in HubSpot to store that information and that allows us to ask this question in our forms so that our sales team doesn't waste time on leads that turn out to be bad fits.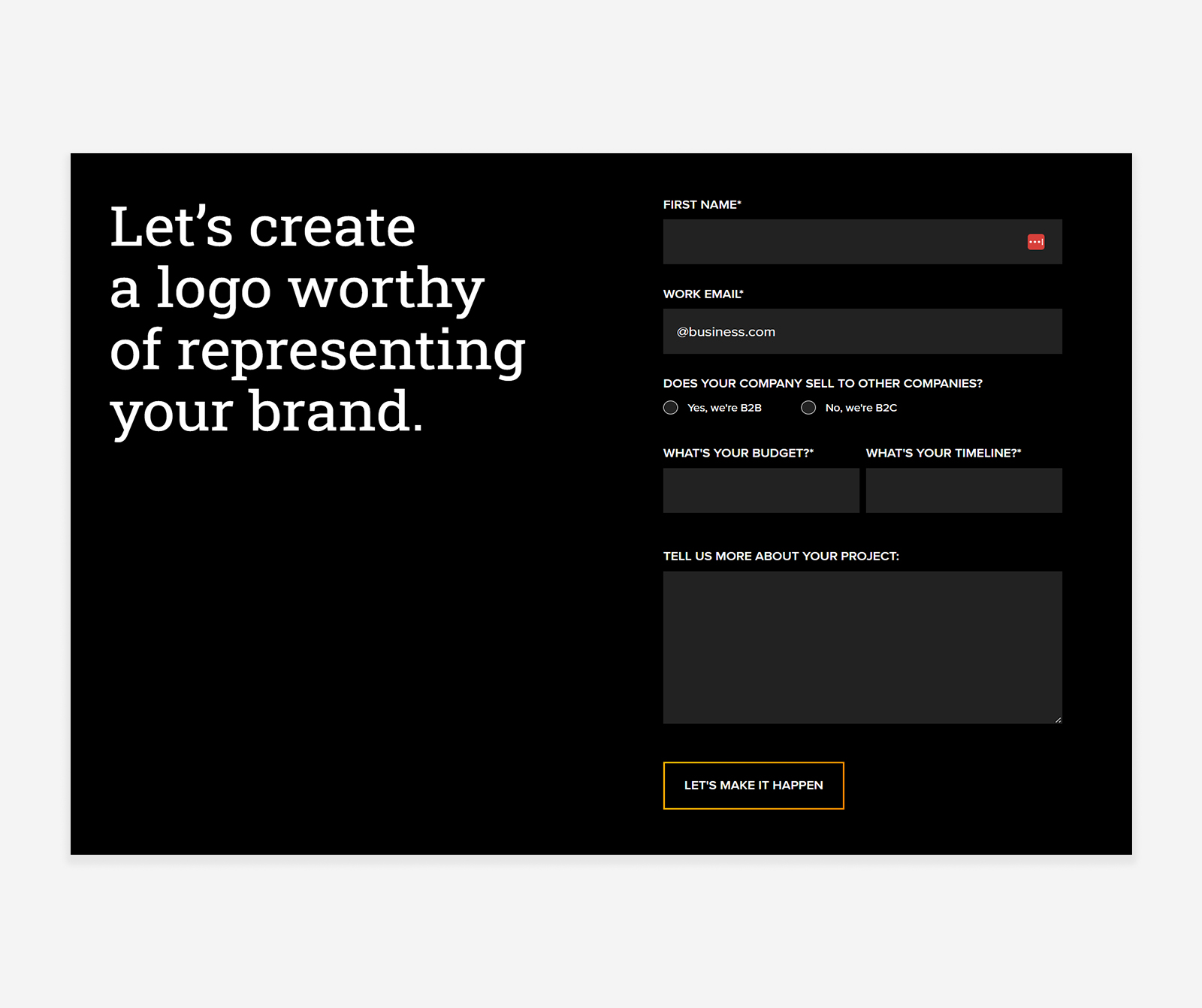 HubSpot also records clicks on CTAs, whether they are embedded on landing pages or within emails. This helps marketers gain insight into what resonates with their audience and sales identify and prioritize leads that are more engaged and likely closer to conversion.
Gain a deeper understanding of the user journey
Attributing leads has become much more difficult in an era of increasingly strict privacy regulations and the demise of 3rd party cookies. With gated content going ever more out of fashion, and fewer B2B buyers willingly filling out forms and entering lead funnels, figuring out exactly where leads are coming from and what their journey has been that led to their hand-raising has become much more difficult.
Using a combination of a CRM, analytics tools (like Google Analytics), asking 'how did you hear about us' in sales conversations, and data enrichment tools (such as Clearbit), you can create a much more accurate picture that can be visible to all team members in your CRM.
Email campaigns that nurture leads
By leveraging the plethora of data available to you when using an email marketing platform built into your CRM, you can create highly segmented user campaigns in any combination of the following:
Demographic: Dividing contacts based on characteristics like age, gender, income level, education, occupation, etc.
Behavioural: Grouping contacts based on their interactions with your website, products, or services, such as purchasing habits, product usage, and engagement with emails or content.
Geographical: Segmenting contacts based on their physical location, like country, state, city, or even specific neighbourhoods.
Psychographic: Classifying contacts by lifestyle, personality, values, and interests.
Firmographic: For B2B companies, segmenting contacts based on company-related attributes like industry, company size, revenue, number of employees, etc.
Technographic: Segmenting businesses based on their technology stack, such as the software, hardware, or platforms they use.
Lifecycle: Grouping contacts based on their stage in the buying process, such as lead, opportunity, customer, or evangelist.
Customer Journey: Creating segments that reflect where a contact is in the overall customer journey, from awareness and consideration to purchase and advocacy.
Engagement: Segmenting based on how contacts engage with content, emails, or social media, including open rates, click-through rates, shares, etc.
Event-based: Grouping contacts who have interacted with specific events, such as webinars, live events, or product launches.
Custom: Creating unique segments based on specific business needs, using custom fields and attributes that may include combinations of the above segmentations.
HubSpot allows marketers to combine multiple attributes and conditions to create very specific audience segments. This advanced segmentation capability allows for more targeted marketing campaigns and helps businesses connect with the right audiences in meaningful ways.
Emails can be created as part of a workflow, with automated follow-up emails. Here's an example of a hypothetical welcome and nurture campaign based on a new customer downloading an ebook:
Email 1 – Welcome Email (Immediate)
Email 2 – Educational Content (2 Days Later)
Email 3 – Product Highlight (5 Days Later)
Email 4 – Customer Testimonial (1 Week Later)
Email 5 – Special Offer (10 Days Later)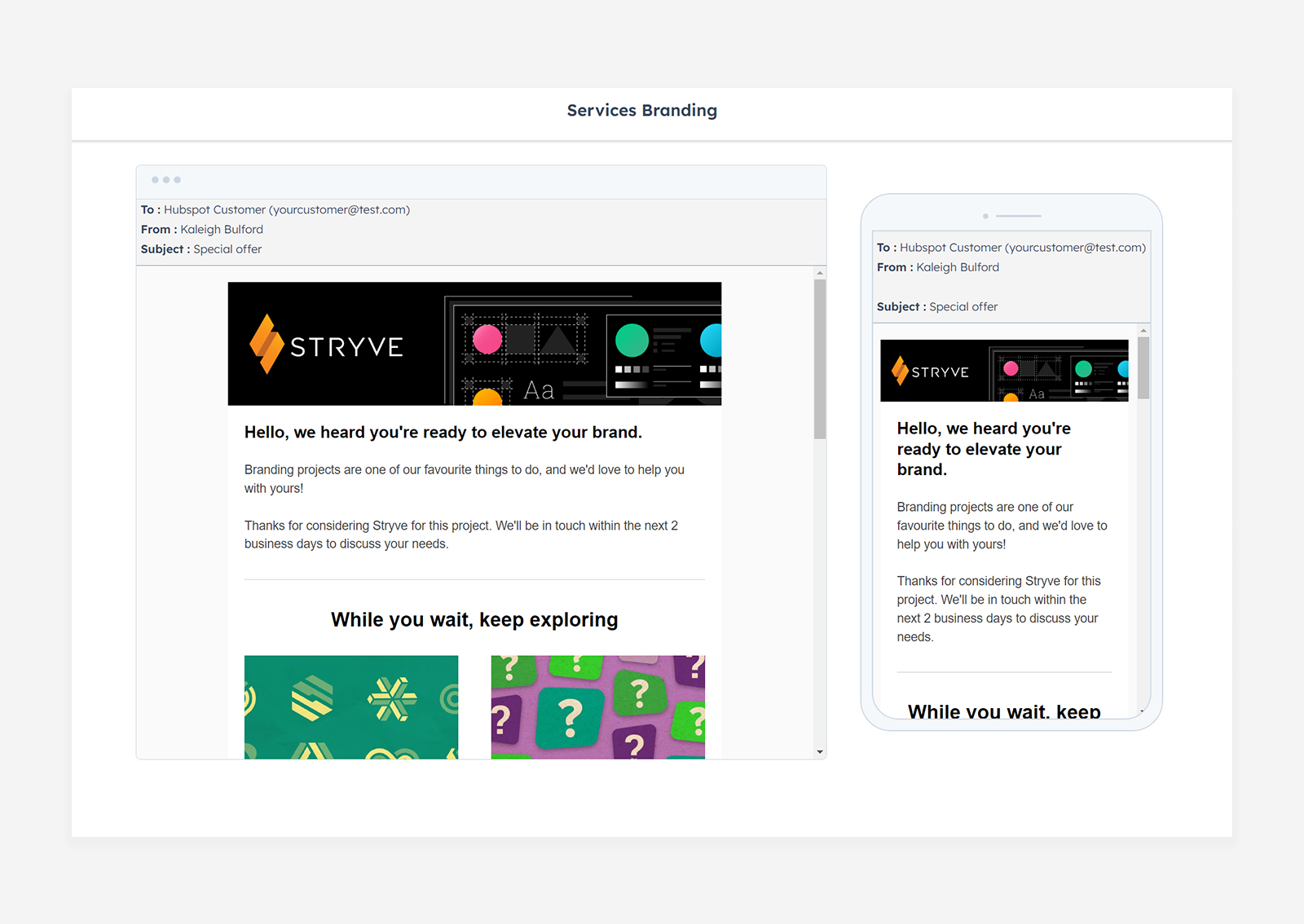 HubSpot's analytics and tracking capabilities also enable marketers to continuously monitor and analyze the performance of these targeted email campaigns. They can see in real-time who is opening, clicking, and converting, and easily adjust strategies or content based on what is working and what isn't.
A chatbot that can access and update contact data
While there are a ton of chatbot solutions available, it is convenient to be able to leverage one that is directly connected to your customer data. For users that are new to you, if they enter an email address, they are automatically added to your CRM along with a record of the conversation, giving you another way to add prospects to your funnel.
In an era of instant communication, adding a chatbot can get users the answers they need quickly, or connect them live with a team member who can. That's a big benefit for professional service firms whose services are often highly customizable or nuanced and may require very personalized answers that can't all be provided on a website.
Tracking user engagement with the chatbot (or Chatflow as HubSpot calls it) in Google Analytics isn't currently automatically handled by HubSpot, but there are a lot of solutions that are simple to implement with Google Tag Manager (you are using Google Tag Manager, right?).
A holistic view of digital ad performance
HubSpot integrates with popular ad platforms like LinkedIn and Google Ads, giving you (and non-marketing team members) a holistic view of campaign performance. While you can't see granular details, the high-level view is enough to satiate the curiosity of non-marketing stakeholders looking for a quick update on campaign performance.
And if you leverage its sales capabilities, HubSpot calculates the ROI of your campaigns using closed won deal numbers—very important for professional service firms like ours that can't track revenue generated within Google Analytics or the ad platforms due to our lack of purchase data. It's much better than using averages to generate an estimated ROI using guesswork like assigning conversions values based on average deal sizes and average win rates.
For sales
HubSpot's sales tools help eliminate manual, time-consuming tasks that slow down sales processes, allowing sales teams to focus more on the human side of sales—building relationships and closing deals. Even if you lack a dedicated sales force, like many professional services firms, these tools can help your entire team accomplish sales activities faster so they can get back to billable work. Companies that have implemented a CRM can see conversion rates increase by 300% and sales productivity by 50%.
Automates repetitive tasks
Working in sales means getting asked the same questions over and over that usually require similar responses. 'Snippets' allow you to save blocks of text so you can easily respond to common questions without spending too much time thinking about exactly how to word your response.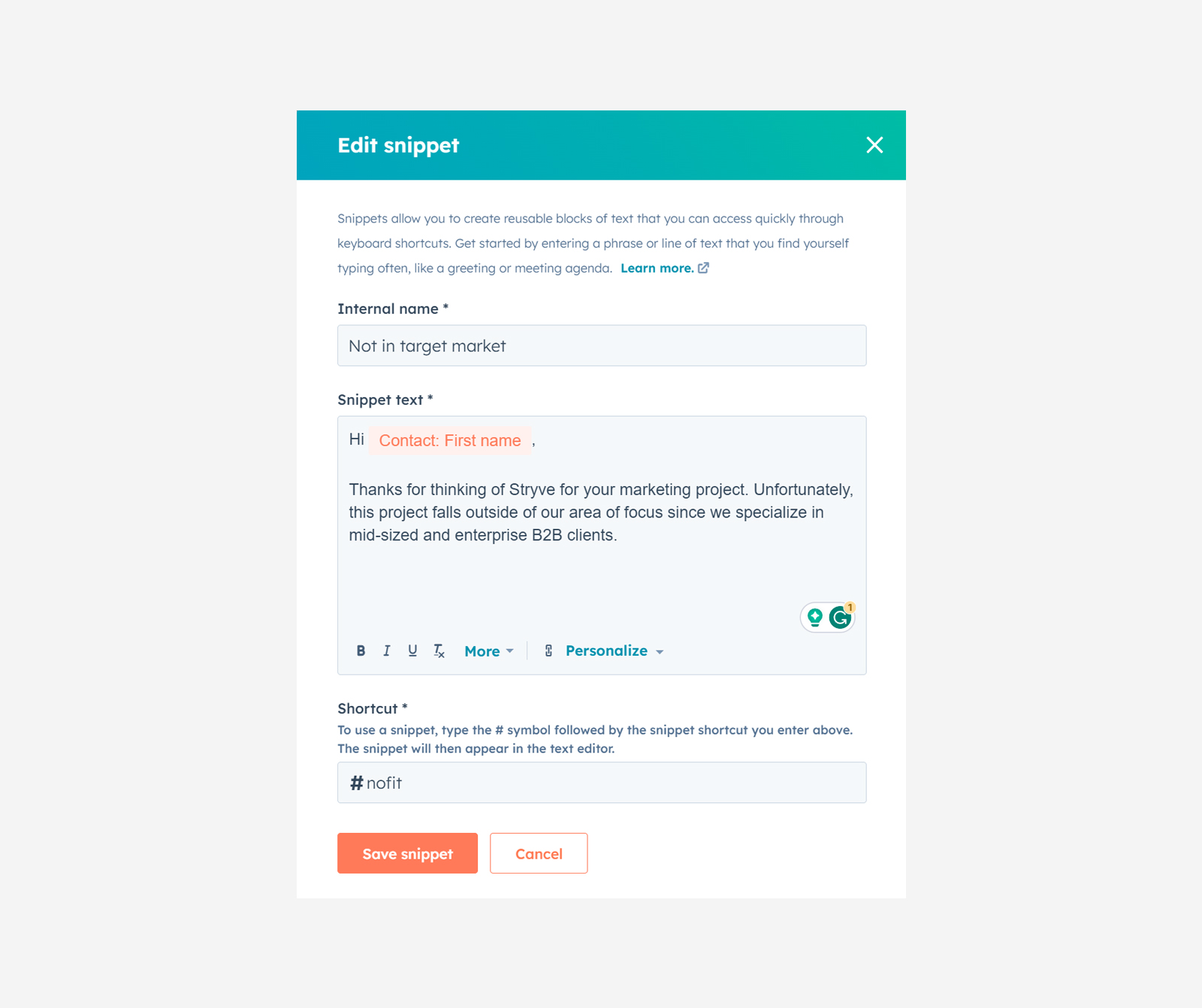 If you're looking for a little more, like say, an entire formatted email, that's where email automation comes in. Create email templates for common communications, enabling quick personalization and sending.
HubSpot also automatically logs calls, emails, and meetings, reducing manual data entry (and ensuring these activities aren't forgotten).
Enhances collaboration among sales teams
Moving conversations out of the heads of sales team members and into a centralized database that is accessible to others allows for a cohesive and personalized customer experience. They can see previous interactions, notes, emails, and more, all in one place. And, should you lose a sales team member, that context and history aren't lost, allowing a new team member to onboard to a client account more effectively.
Customize your pipeline to match your selling process
Professional service firms in particular often have unique selling processes. With HubSpot, you can customize your pipeline stages to your selling process, such as "pitch delivered" or "gathering stakeholders", which are common steps in service-based organizations. Mapping the pipeline stages to the actual sales process helps sales teams understand what needs to be done to move a deal to the next stage. Custom stages also help improve your pipeline probabilities, for example, you might know that on average if you delivered the pitch there's usually a 50% chance you win it.
Get real-time insights into sales metrics
Hubspot's dashboards are incredibly powerful and customizable, allowing for performance monitoring at the individual, team, or organizational level. Sales teams can build dashboards that show real-time data on metrics that are important to them like lead conversion rates, sales by rep or team, deal stages, revenue, and much, much more. This also improves the accuracy of forecasts, critical for strategic planning and resource allocation.
For the business as a whole
De-silo your business
One of the most common problems I've seen in organizations is the lack of communication and alignment between sales and marketing. Facilitating communication between these two departments in particular can provide great insights that create more compelling marketing and more effective sales processes and therefore better customer experiences and business growth.
Instead of having 'marketing tools' and 'sales tools' where each department's data lives, HubSpot unifies data access so no one particular department owns it.
Enhance recruitment efforts
Professional service firms are often hungry for talent and need a pipeline of potential applicants to ensure their clients are always serviced by the best people. By leveraging forms and lists, firms can build a pipeline of interested talent that are only an email away.
Increase efficiency
There's nothing I hate more than going back and forth with someone trying to find a meeting time that works for both of us. Isn't this why they invented AI?! With HubSpot's meeting scheduling tool, prospects can instantly access a live calendar and choose an available timeslot. The tool will then add the meeting to both users' calendars, including links for remote video calls. Reminder emails can be scheduled to send automatically to all parties before the meeting, reducing the likelihood of getting stood up.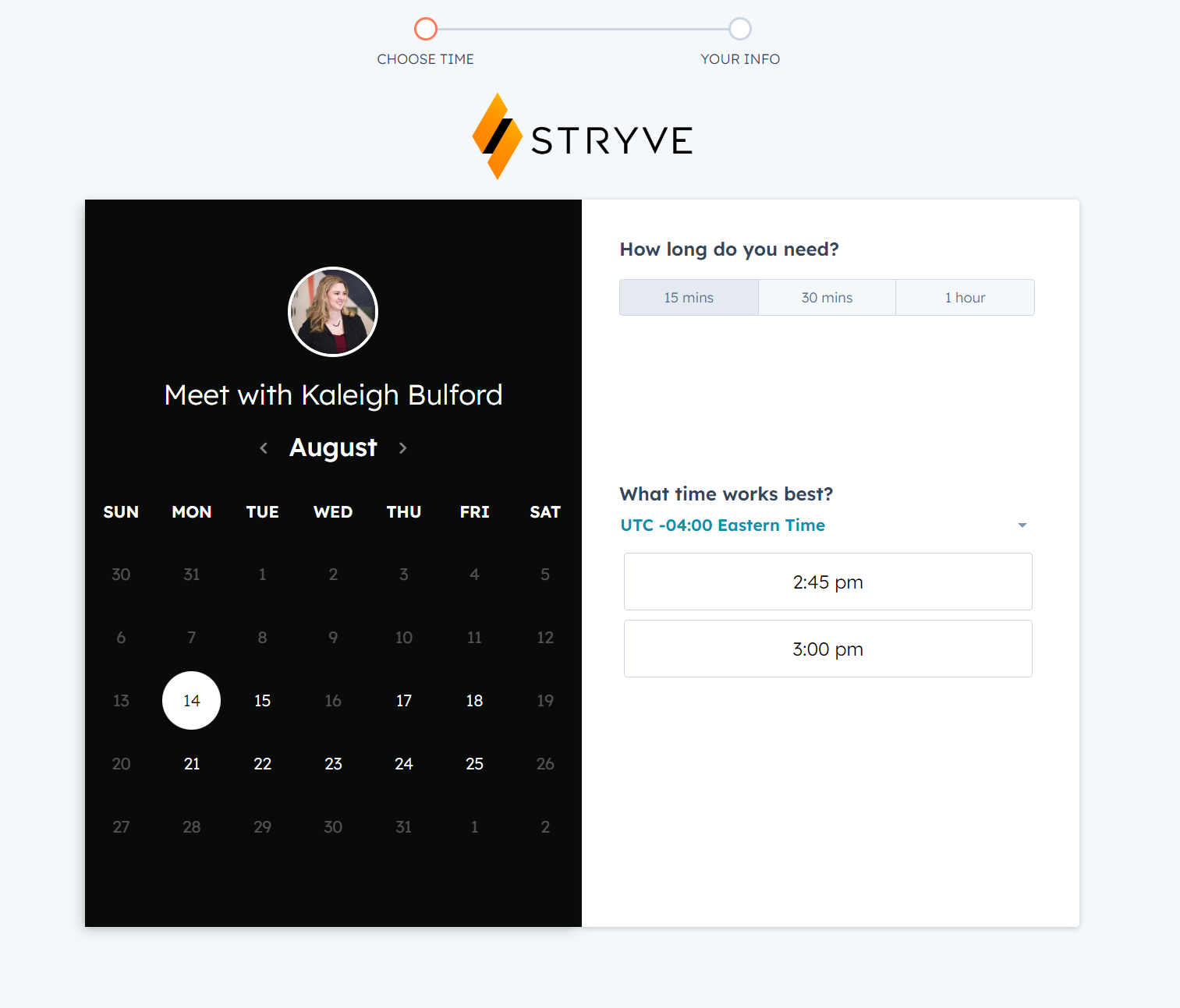 A CRM like HubSpot may also enable you to simplify your tech stack. If you're using a solution for your chatbot, another one for your email marketing, one to handle meeting booking, and a plugin to handle form fills, then you'll benefit from a CRM. Not only could this reduce costs, but it also saves the time it takes switching between and maintaining all these various tools. And when HubSpot can't outright replace a tool, there's usually an integration for it that can help you work more efficiently.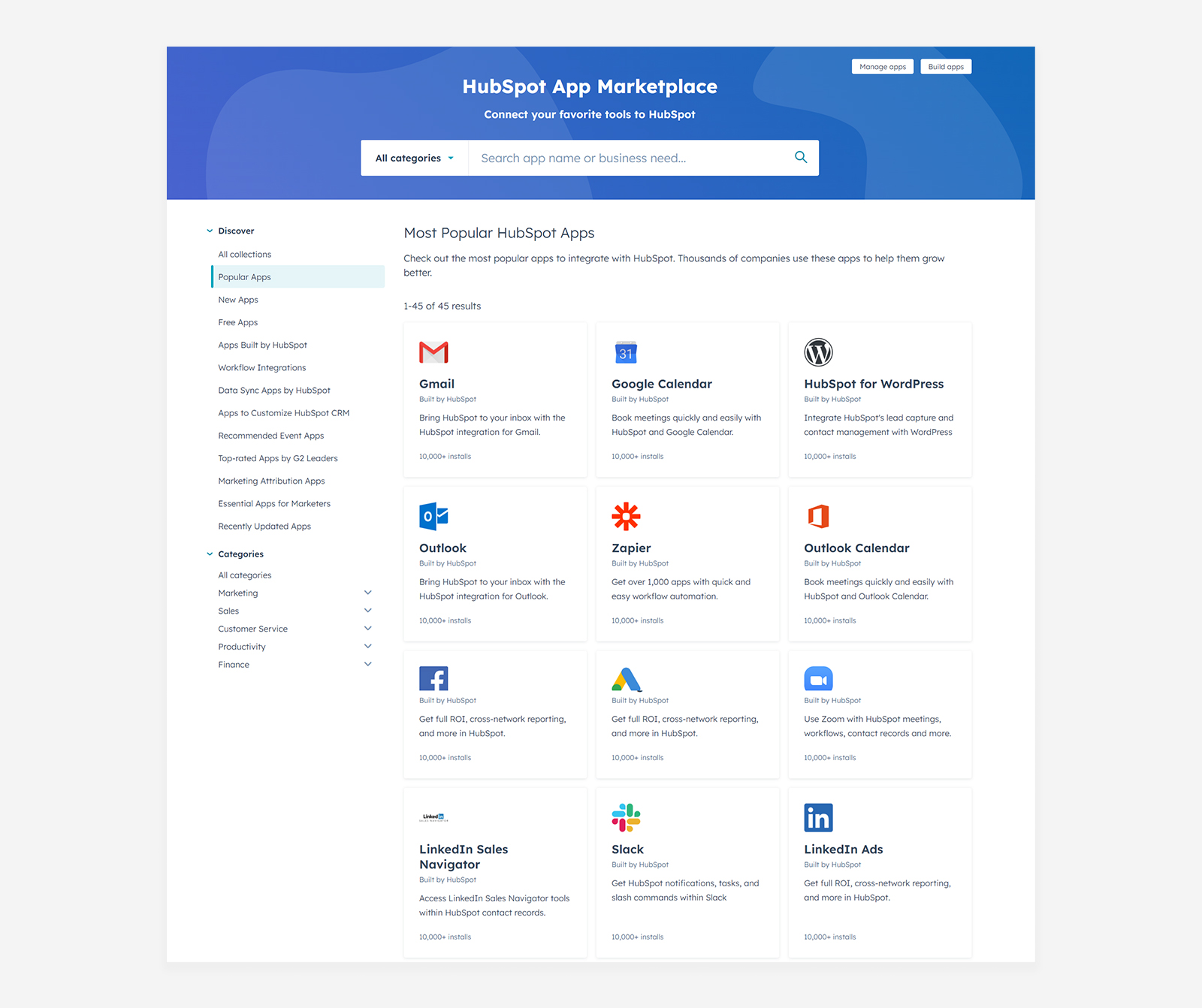 For your clients and prospects
Personalize your efforts
Studies show that regardless of what people might say, they actually do want personalized ads and messages relevant to their unique needs. There's nothing worse than having the same conversation over and over with a company because you're talking to different people or departments. By tailoring your messages, offers, and other communication to a person based on past interactions, behaviours and interests, you can create a much better user experience. Just don't be creepy.
CRMs unlock more sophisticated marketing activities
Sure, you can accomplish a lot of the things I've mentioned using a variety of tools and platforms, but a CRM like HubSpot can do them much more efficiently and become a single source of truth for your customer relationships.
By surfacing customer behaviours, preferences, and interactions, CRMs allow marketers to create data-driven strategies, enhance engagement, and measure the effectiveness of campaigns, enabling more complex and effective marketing initiatives. They allow sales teams to become more effective and efficient with their time, and the business as a whole to grow its bottom line.
At Stryve, we feel that having a CRM is so critical that we won't even work with companies that are unwilling to use a CRM but have complex marketing and attribution needs.
It's easy to get started
Even if you don't have a budget for it now, the free version of HubSpot is surprisingly powerful and a great place to start. They also provide a robust educational platform that I'd recommend even if you aren't using HubSpot.
And if you're ready to get started or want to get the most out of your CRM, we can help—just slide into our CRM.