Dream big! 15 companies we'd love to work with in the future
By: Sarah Rosenquist
November 9, 2023 | Reading Time: 9 mins
With our 15-year anniversary celebrations underway, it's been a time of reflection. We've worked with amazing team members, partners, and clients; they've all been such important parts of our journey. We've witnessed incredible changes in the digital landscape. We've navigated a global pandemic and shifted to hybrid work together. All in all, we've learned a lot. It's the ultimate understatement to say that we couldn't have done it without leaning on each other.
It's also been a time of reflecting on what we'd like our future to hold. As we polled our team on their dream clients, it became clear that we were aligned on 3 key themes: passion, people, and pfood. Folding these themes and the things we value in our work (openness, humanity, agile learning) into our M-F would be a beautiful way to spend the next 15 years of our journey.
Companies building incredible things for our future
Doing great marketing and design work is rarely easy, but when you're passionate about the product or services that you're working on it's an enjoyable challenge. These companies represent our team's hobbies and interests both inside and outside of work, and how much we admire the products they create and the services they offer.
Technology for our futures
SportLogiq
SportLogiq is a Canadian company that's building AI tools for sports analytics. We've got some big sports fans on our team, and all of us are big-time data nerds, so the fit couldn't be more perfect. We'd selfishly love to learn the nitty-gritty details of how it works and do some game-changing marketing with them.
"Sports have always been a lifelong passion of mine so it's no surprise that my dream client would hail from that world. SportLogiq is a Montreal-based company co-founded by former Olympic athelete, Craig Buntin, and Mehrsan Javan who has a PHD in computer vision and machine learning. They're gamechangers. I think we'd be perfect teammates."
Sharrow Marine
Sharrow Marine is a US-based company that invented the toroidal propeller—the biggest innovation in propellor design in centuries. The new design is more efficient and quieter than the standard design, meaning ships can use less fuel while being much quieter. Imagine the impact if container ships and cruise liners adopted this technology? Who says marketing can't save the planet?!
"As a kid, I just knew I would grow up to be a marine biologist and help save the whales. While things haven't exactly shaped up that way, I still believe I can help save the whales, indirectly. Helping to grow the businesses of companies like Sharrow, whose innovative products have a positive affect on the planet, is one such way."
LinkedIn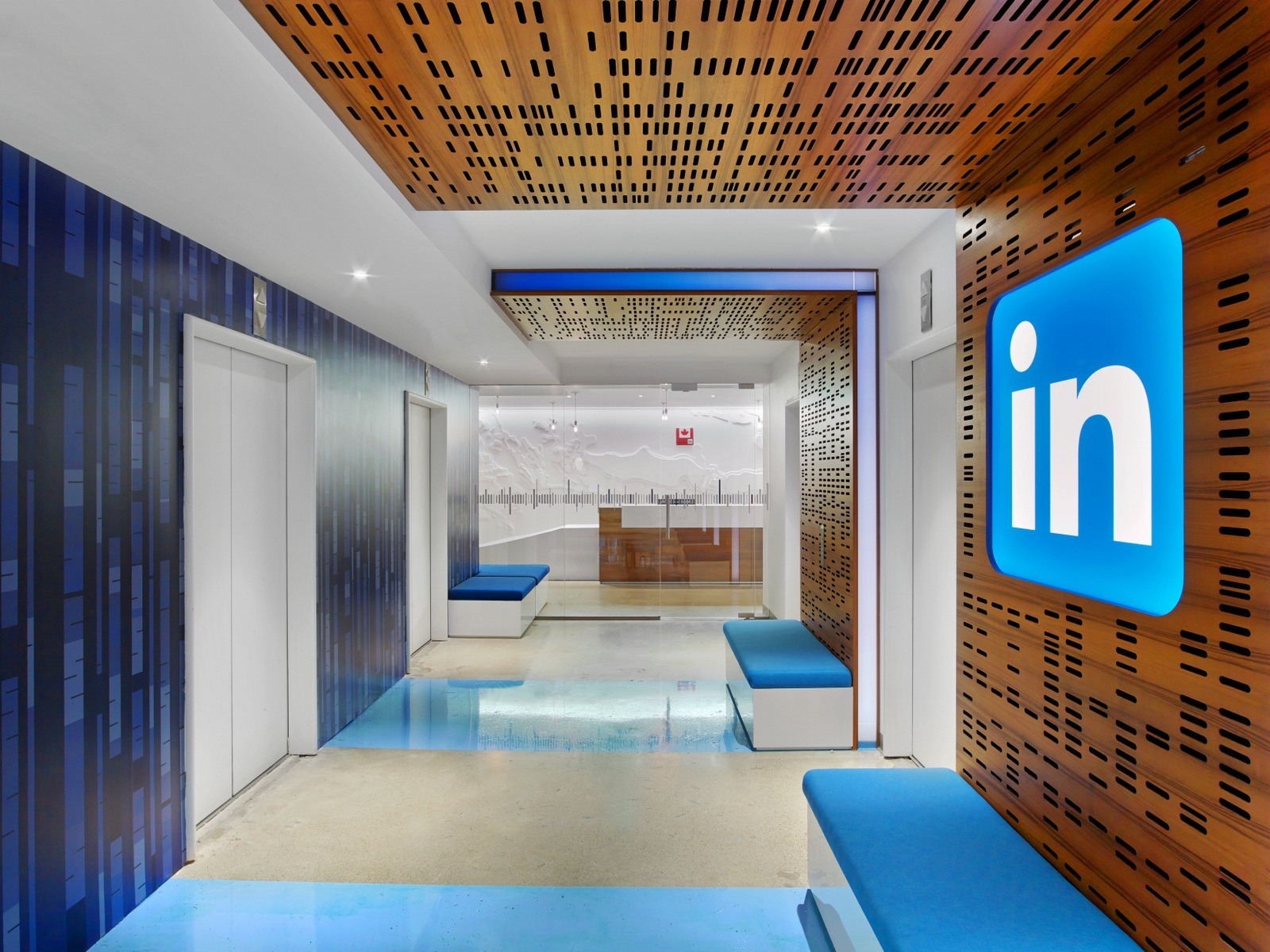 LinkedIn is a business-focused social media platform that does not require this introduction, but we're still doing it. We've been running extremely successful marketing strategies on the platform for our entire 15 years as a company. With our intensive knowledge of their ad business, we think we could offer some great insight on how to continue building that side of their business.
"I think if we had the opportunity, we could transform their ad business. As users, we know it better than anyone and there is so much untapped potential in that offering. It's the ultimate B2B marketing platform."
Blackberry
Blackberry calls the Waterloo region home, just like we do, and has been a shining example of business resiliency and transparency. They pivoted out of the mobile market into cybersecurity, with a focus on securing emerging technology like IoT and AI ethically. We love this balance of protecting information and technology, as well as people.
"I think working with them would be an amazing opportunity not only because we're both Waterloo-based businesses but because Blackberry is an inspiring case study on how a business can bounce back. They didn't try to cling to a market that founded their success but rather made the decision to pivot and continue adapting."
SpaceX
SpaceX is an American aerospace company that dreams of things beyond our planet! They are great at challenging old ways of thinking, like how inefficient and costly space missions have been. We have a few space nerds on our team who would love to do some out-of-this-world marketing and design work for a company like this. Please help us get a logo we've designed on another planet!
"Black holes, exploding stars, multiverses—sign me up. We share the same thinking. Where others fear failure and fold, we lean into the unknown and embrace challenges knowing it's part of the journey. SpaceX's maverick approach to developing reusable rockets has pushed the boundaries of space exploration and redefined what's possible. Also, it would be hella cool to design a logo that ends up in space, just saying."
Literal buildings, architecture, and public spaces
Plunkett Raysich Architects
Plunkett Raysich Architects is an American architecture firm with a strong commitment to the communities they serve to produce beautiful, sustainable buildings and spaces. We know they appreciate good design and aligning strategies to a client's vision and goals, so we're already well-matched in that sense.
"Their mission is very similar to ours in how much they value their clients and how they emphasize their desire to achieve a client's vision."
VINCI
VINCI is a French firm that designs, finances, builds, and operates infrastructure and facilities that help improve daily life and mobility for all. Beyond economic results, they are committed to operating in an environmentally and socially responsible manner. They've worked on some very high-profile projects like the entrance to the Louvre and the Paris Olympics. More people need to hear about this company and we want to be the ones to help with that!
"They're known as one of the best construction companies in the world and produce very cool-looking things which in turn has potential for very amazing content and web-design."
Sasaki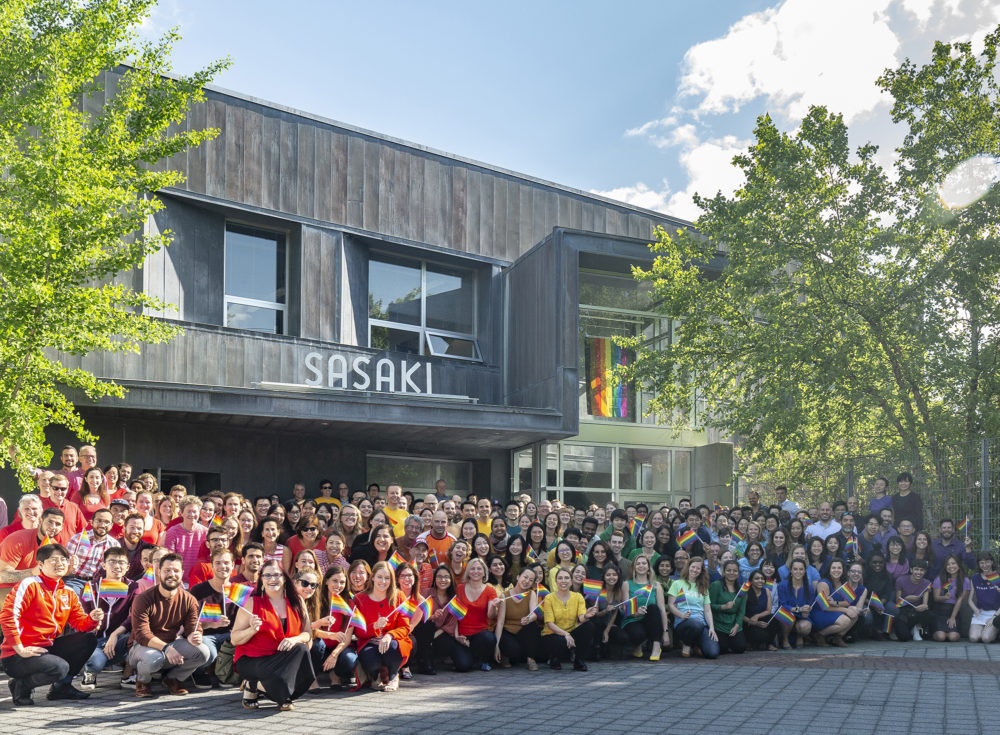 Sasaki is a US-based design firm that leverages its expertise in sustainability to create meaningful spaces for a resilient future. They talk about how important it is to include diverse voices in their projects so that they're able to better design spaces that meet the needs of the people they serve. We love that they share their thought leadership on these topics and would find a lot of joy in spreading those messages.
"Sasaki's superpower lies in celebrating diversity which is something that's deeply personal to me. I love how they prioritize continuous learning and showcase thought leadership on inclusive design and cultural symbolism."
Companies helping make the world (and businesses) better for all in the future
Like many other businesses, we care a lot about our planet and people. It's a tough topic that doesn't get talked about enough. There's always more we want to be doing, and this neverending cycle of learning and improving on the topics of sustainability, ways of working, and diversity, equity, and inclusion (DEI) was another large theme behind our dream client picks. Cheers to superfirms working together.
Summerhill Environmental Consulting
Summerhill Environmental Consulting is a Canadian environmental consulting firm and certified B Corporation. They work with utility providers, industry associations, and government agencies to make the way we all use energy more sustainable.
"I'm so inspired by their mission to help residential and commercial businesses use energy more efficiently, but what really stands out is their client-centered approach and dedication to community involvement."
Feminuity
Feminuity is a Canadian consulting firm that focuses on helping companies better address diversity, equity, and inclusion. They provide wonderful resources that use research to answer many unspoken questions that a lot of well-meaning business people have. Like us, they value growth over perfection and build solutions tailored to their client's specific situations.
"Diversity, equity, and inclusion. These things are important to me, personally, and I think it would be meaningful to help them grow their business."
CultureAlly
CultureAlly is another Canadian consulting firm specializing in diversity, equity, and inclusion. Their training, strategic guidance, and e-learning focus on open communication with a people-first approach that we love. They share their expertise on their blog and with free resources, which aligns with our philosophy of marketing that adds value.
"There is a lot of hate and misinformation about marginalized communities out in the world right now, especially the LGBTQ+ community and I'm a big believer in education being the key to a more understanding and accepting world. I think all businesses could benefit from DE&I consulting as a step to creating a more inclusive world and a brighter future for everyone."
AgencyAgile
AgencyAgile is an American consulting firm that helps creative agencies streamline their operations and deliver amazing results for their clients with agile methodologies. We're already huge fans of agile because of how it supports continuous learning, as well as growth over perfection. It would be amazing to take it to the next level by learning what they've seen across clients and returning the favour by getting them more clients who could benefit from the mindset shift!
"This dream client could result in a mutually beneficial partnership where we could help them improve their online presence and modernize their brand while they could help us optimize our project processes with top strategies."
Companies that share our neverending love of food
It's no secret that Stryvers are big foodies. We talk about it in all of our job postings and interviews. We chat regularly about recipes and restaurants in our #muckables Slack channel. So it's no surprise a few food-related organizations made it onto our dream client list.
BlendTek Ingredients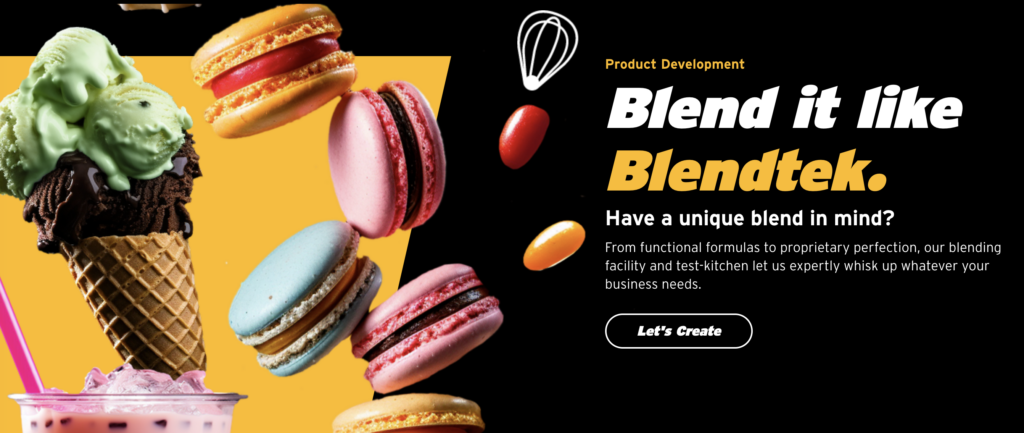 BlendTek Ingredients is a fellow Waterloo Region company that partners with food manufacturers, with a strong history of innovating to adapt to a rapidly changing market. We can relate to that! We also love that they value having an entrepreneurial edge, elevating their team, and learning from hiccups. On top of that, they work in agribusiness and agri-food production which is an area Stryve has over a decade of experience in. It would be a fun partnership to explore!
"After watching food scientists recreate iconic snacks on Netflix's Snack VS. Chef, my admiration grew for the research and development that goes into crafting iconic snacks from the perfect set of ingredients that lead to the right crispness of a chip to maintaining the structural integrity of a cookie. That level of experimentation from concept to design mimics a lot of the processes we go through in digital marketing as well."
The Fifteen Group
The Fifteen Group is a Canadian consulting agency focused on the hospitality industry. They work with clients on launching new restaurants and improving the profitability of existing ones. Like us, The Fifteen Group prioritizes taking a strategic and planned approach to their work, which leads their clients to success! Our shared values and dedication could push us both in the right direction (and towards great new spots to try!). Also, it makes total sense to work together for Stryve's 15th anniversary.
"As a company full of foodies, how cool would it be to work with the group who made some of our favourite restaurants a possibility?"
Georgette Packaging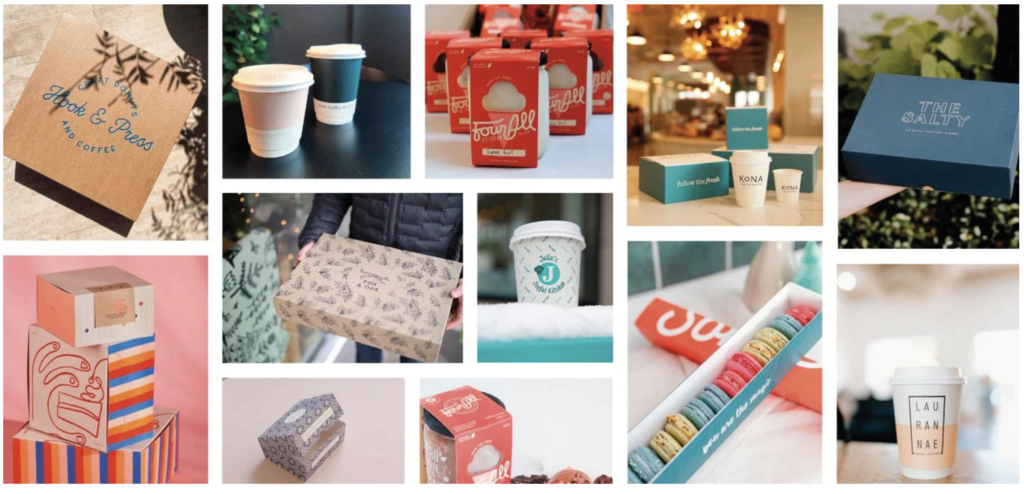 Georgette Packaging is another Waterloo region company that does custom packaging, mostly in the food & beverage industry. They put a lot of focus and attention on being carbon-neutral and sustainable in their work, and clearly appreciate excellent design and user experience! With that kind of alignment of values, we'd be a great team (and would very much love to sample anything and everything btw).
"I've eaten many tasty things that have come in packaging that Georgette has done! I appreciate that they consider the impact of their work and industry on the planet, and would love to further support a business like this through my work."
Not on the list? Don't feel left out!
Beyond our amazing existing clients and the hopeful future ones here, we're always open to meeting other like-minded organizations looking to make moves with their brand, website, and more. Come say hi!