How diversity training helps your business
By: Ash Larizza
March 30, 2021 | Reading Time: 4 mins
A lot has changed over the last few years. If 2020 taught us one thing, it's that change happens whether we're ready for it or not. We've rolled with the punches, adapting to virtual meetings and working from home but there's still more to do.
That's because change extends beyond the pandemic. The world is changing socially and culturally, too. Over the past year, we saw one of the largest movements in US history with the international mobilization of Black Lives Matter. In addition, we also witnessed an increased awareness of the LGBTQ2+ umbrella. While awareness is a great start, it takes action and implementation to elevate our culture and societal institutions — at home and at work.
OUR CULTURE IS WHO WE ARE
At Stryve, our culture is a priority and key contributor to our success as a B2B marketing agency.
We've been open about our commitment to the community and our willingness to innovate in support of psychological safety. It's this action that fosters a strong team dynamic and safe workspace, where employees can feel comfortable to not only take risks and make mistakes, but to be welcomed, understood, and accepted as their authentic selves.
LAYING A FOUNDATION WITH DIVERSITY TRAINING
You should probably learn 2+2 before taking on the Pythagorean Theorem. Right? This is the outlook we're applying to diversity training—starting with the basics and growing from there.
During our first training session, we discussed the LGBTQ2+ community, their history, and what it means to identify under different labels. Enlisting the help of an external organization with expertise in LGBTQ2+ communities, we connected these concepts to real-life stories and people to gain a better understanding of their impact. It's this understanding that fosters empathy for others, even when their experience is not our own.
HOW UNDERSTANDING DIVERSITY APPLIES TO THE WORKPLACE
While this understanding is an important first step, it's also the bare minimum.
It's another thing entirely to unpack and explore those differences, to recognize that those in the LGBTQ2+ community have fought for things that heterosexual and cisgender folks have grown used to. Everyone should feel comfortable bringing their partner to team socials. Everyone should be able to talk about their family over lunch.
Psych safety is about feeling completely comfortable being yourself, discussing hard things, and sharing opinions without fear of ridicule.
Because Stryve has implemented diversity training, I—a non-binary person who uses they/them pronouns—can join a meeting knowing that everyone knows of the gender spectrum, where I identify on it, and why it's important to use my pronouns. This eliminates so much anxiety that I am going to be misgendered or put on the spot to explain myself. As a result, I can dedicate that extra headspace to focusing on kick-ass digital campaigns and creative.
This is the goal we should all work towards.
WHY YOU SHOULD, TOO
Over the last decade, few buzzwords have been thrown around as much as "innovation". While your approach to work may be innovative, there's more to being a future-forward company than products, services, and software. The truly innovative teams push the boundaries of their workplace to instill a positive culture and environment for everyone—not just the privileged majority.
Innovative teams have moved away from viewing everyone as interchangeable cogs in a machine. Unless you want to get stuck in the past with fax machines and dial-up internet, it's time to diversify your workplace.
These aren't just the personal opinions of someone in the LGBTQ2+ community, either. There are many studies linking diversity to success:
Companies that are considered "inclusive" are 1.7 times more likely to be innovation leaders in their industry
They're 2.9 times more likely to identify and build leaders
Over a 3-year period, they have a 2.3x greater cash flow per employee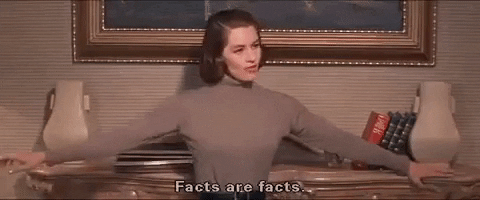 WORDS INTO ACTION
As a team, we've already completed one training session that fostered some excellent conversations and growth. But it doesn't end there.
We have committed to making diversity training an ongoing thing. The world is always changing, and we want to do what we can to ensure we progress down the right path. This isn't limited to the LGBTQ2+ community, either. We want to learn about all groups of people and take an intersectional approach to our continuous learning.
Diversity is a superpower, not something to shy away from, and not something to view as just another to-do list item. We believe it makes us stronger. If done right, diversity training will make your organization stronger, too.