Team Talk: What makes a marketer?
By: Kyle Weber
August 16, 2018 | Reading Time: 6 mins
"Do you think I could do what you do?"

"Yeah," I said. "I think so."
I set down my drink and thought about it for a second. Chris is a bartender in Toronto with a degree in Political Science. That doesn't necessarily scream digital marketing, but what does? A business degree? I suppose so, but what do schools know about AdRoll? What do universities teach about Google AdWords? Unless curriculum's are running agile, plugging in the latest Hubspot tutorials as soon as they drop, I fail to see how they'd keep up with an ever-changing industry.
If it isn't rooted in education, then where do marketing chops come from? Chris knows everything about craft beer and cocktails, knowledge that grew from his natural curiosity and desire to succeed in his industry. Curious with a work ethic? How would he compare to a lazy business major who's set in their ways?
That raised a question. What are the most important qualities and characteristics of a digital marketer?

To me, a successful digital marketer is curious, capable, and steady. Curious, because it's important to ask questions. Marketing isn't about having all the answers as much as it's about having the drive and openness to find the answers – answers you maybe never considered. It takes someone who's capable to not only find those answers, but act on them using an endless array of tactics, tools, and strategies. There's no, "I don't know", there's only "I don't know right now." When you're constantly learning, handling multiple projects with multiple people, it gets stressful. It takes someone who's steady to stay the course, manage expectations, and remain balanced. You have to roll with the punches.
That's my take, but I don't speak for all marketers. I asked the rest of Stryve's account team to list three characteristics and qualities of a solid digital marketer. Here's what they said.
[/intro]
Chloe
Navigating and succeeding in the always-changing world of marketing is about problem solving. Great marketers are analytical, curious, and comfortable with – and even moved by – ambiguity. They are not experts in every industry, tactic, or tool. They are experts in breaking down a challenge, curiously and creatively exploring solutions, and taking smart risks.
Sarah
Curious – The nature of the game is constantly changing. If you've got a drive to understand all the new tools and platforms it gives you a leg up. It also helps you get into the head of your target market by wondering, "What makes a person like that tick?"
Resourceful – Because the formal education in this area is in its infancy stage, it's so important to know how to find your own answers. Being a handy Googler who can scan for and digest information quickly is invaluable.
Analytical – Digital marketing presents us with a huge amount of data. Being able to turn that into meaningful information is important to your campaign's success as well as yours. It's like being a scientist and playing with variables to see how outcomes change.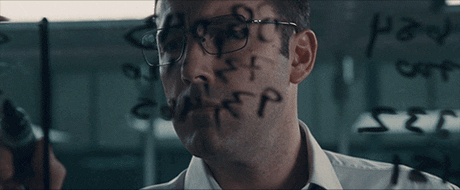 Liza
If we're being honest, as the youngest Stryver, I have minimal experience. But what I do have is the desire and capacity to learn. I've spent the last week with my face glued to my screen, reading anything and everything related to digital marketing. I've listened to side conversations in the office, trying to absorb all I can. When I do get assigned my first task, I want to hit the ground running. This industry is always changing and nothing is certain. A great marketer will be adaptable, curious, and always striving to be better. My degree may have given me a sturdy foundation, but it's up to me to create success in my role.
Sourov
1) Nimbleness
Digital marketing moves quickly. You need to be a lifelong "student" in order to stay on top of trends.

If you have a system or process figured out today, be prepared for that system or process to change in the near future.

Lean into the idea that you're never going to have everything figured out. The key to success is the ability to learn and adapt. Have a willingness to break away from your current way of doing things and be addicted to improvement.

Being multi-faceted is key. A good digital marketer should understand code, WordPress, CRM software, ad manager platforms, consumer behaviour, copy writing, etc.
2) Being a 'half artist half scientist'
Since media buys in the past were relatively straightforward and static (radio, TV, print, out-of-home, in-store, direct mail), campaigns were more about the creative (aka "be an artist").

Now that we can collect data, run tests, iterate, and improve, marketers have to be more analytical, questioning, and experimental (aka "be a scientist").
3) Curiosity
This characteristic is kind of a combination of the first two.

Being a "lifelong student" and having the artist/scientist mindset comes down to being curious. This curiosity is followed by the drive to make shit happen.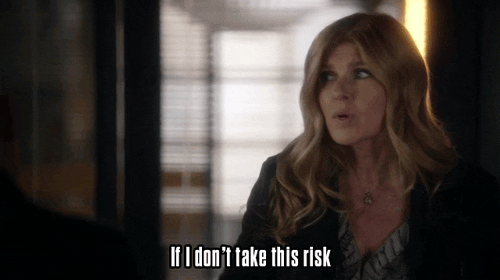 Oliver
There are three traits at the core of solid digital marketer DNA: critical-thinking, organization, and resilience. Let's say you're managing a campaign that needs to drive and convert website traffic. How do these three traits come into play?
Campaign strategy is an exercise in deep thinking
To position your campaign for success, you'll need to know your target user's choice social platforms, interests, behaviors, and more. It takes critical thinking to round up these details. A critical understanding of your audience, value proposition, and overall task at hand is imperative to next steps.
Campaign management relies on organization
You can break a campaign down into 4 areas of focus: messaging, design, budget, and analysis. Your success is tied to the execution and management of each of these facets. Not only do you need to prioritize, plan, and execute these tasks, but you'll need to balance them throughout the campaign, adjusting on the fly based on performance. You'll need to be organized to see things through.
Be resilient
While you're knee-deep in campaign deliverables, have the resiliency to keep pushing the envelope. Dig a little deeper on strategy, try to squeeze more out of your budget, and keep moving forward.
Ryan
Resilient, creative, and provocative.
I think a digital marketer should act more like a seasoned artist than anything else. Yes you need to be technical and digitally savvy. But those are skills that you can pick up quickly. What's more important is that you have the creativity and resiliency to create great art everyday. And more importantly, you're willing to be provocative and daring in your pursuit to influence your customer.
Kaleigh
I think being a great marketer is all about the mindset of the person, rather than their skills. Skills can be taught, but you can't teach a person to be hungry.
You're competitive or you want to be challenged every day. If you're looking for a career where you come in every day and push the same buttons, file those TPS reports and then clock out, then this isn't the career for you. You've got to be happy to go home mentally exhausted.

You must have the desire to keep learning and improving. What you learned yesterday can change completely the next day, especially in digital marketing. If you're of the mindset that you already know everything, or that something is 'good enough', then you'll be in for a rude awakening.

This is more of a team thing, but I think it's still valid. I think it's important to build a team with a diverse set of strengths and backgrounds. Homogeneity doesn't generate the freshest ideas.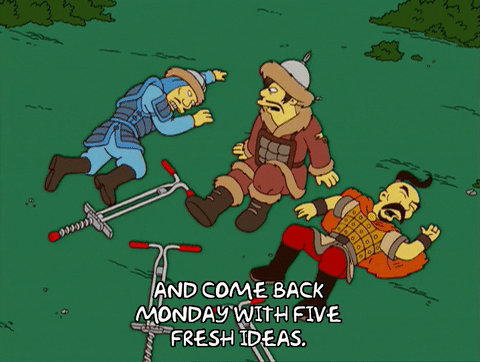 What we learned
We've drilled down the characteristics of a solid marketer, but what makes a marketing team? While we haven't mentioned diversity, it's evident in our answers. Some of us are analytical, using bulleted lists or definitions. Some of us are streamlined and to-the-point, while others take us through their thought process to reach a conclusion.
It's easy to pick out the running themes shared throughout our answers. Marketing is about asking questions and having the resourcefulness, mindset, and capabilities to answer those questions. But it's the collaboration between people with different tendencies and strengths that bring things to another level.