Enhance your B2B marketing with animation
By: Brent Morrison
February 17, 2021 | Reading Time: 4 mins
The online world has become a barrage of endless ads and marketing messages fighting for our attention. So how do you break through all the noise? If you've done a rebrand recently, you're already ahead of many B2B companies with dated branding and messaging. If you're looking to make your B2B marketing stand out even further, animation is an effective way to turn heads.
That's because we're naturally drawn to movement. It catches our eye and causes us to pause and assess. It's evolution, hardwired into our brains from a time when movement could signify a life-or-death threat. Although we're no longer running from sabre-toothed tigers, our brains continue to respond to movement. A study by Intel found that digital signage captured 400% more views than traditional signage.
Convinced yet? Let's dive into some ways you can harness the power of animation in your B2B marketing.
Stop the scroll with animated ads
In today's digital world, consumers are bombarded by endless amounts of ads and messaging. Even a well-designed ad, although effective, has an uphill battle when it comes to standing out. If your ads are lacking clicks, adding movement can significantly increase results.
By how much? An experiment by Crello showed their animated ad attracted 1.5x more clicks than their static ad. Despite the animated version reaching far fewer users, it registered twice as many clicks as the still image. Looking at the example below, it's easy to see the difference. As a static image, it's a great eye-catching ad. However, adding some movement takes it to another level and gives it new life. And aren't you compelled to see the animation through to the end? That's due to the brain's powerful need to see something through to completion. Animation is an effective thumbstopper.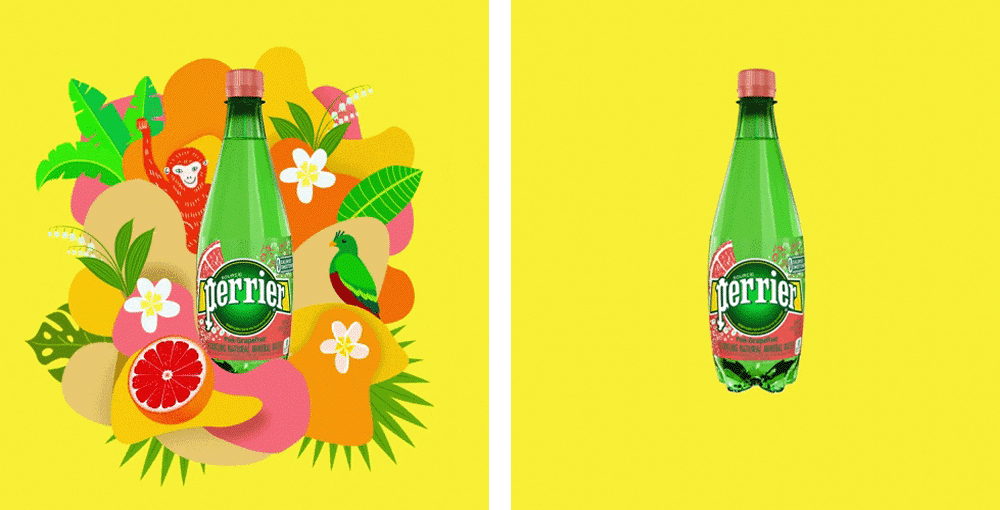 Spice up those emails
These days, getting conversions on an email campaign can seem like a herculean task.
Enter the GIF.
A study by Style Campaign found that animated video previews could lift the click-through rates of email campaigns by 26%.
Now I know what you're thinking. Don't GIFs have some compatibility issues? The good news is with the exception of a few older versions of Outlook, animated GIF support is pretty solid across the major email clients. With the older versions of Outlook, only the first frame of your GIF will display. So, as long as the first frame looks good as a standalone, no one will be the wiser.
Here are examples of how bigger brands are utilizing animation in their email marketing.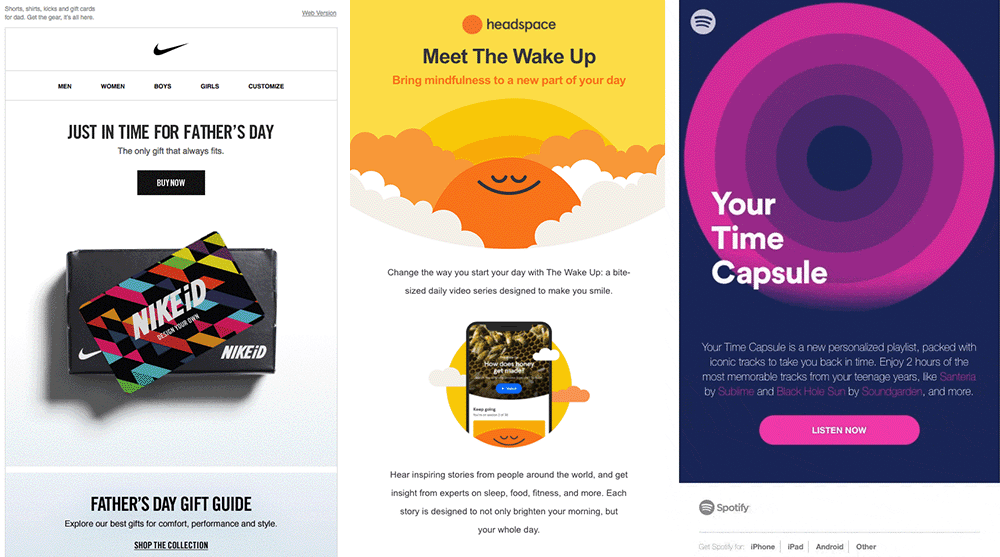 While GIFs can sometimes add a heavy load to your email, there are ways to reduce file size. That said, there's definitely a time and place for GIFs. When used purposefully and not as a frivolous design element, they can be an effective way to communicate a message.
Give your website personality
CSS and HTML 5 animations for websites are nothing new, yet they're rarely used by B2B companies. Sure, your site may be fine without them, but a site with movement and microinteractions makes for a more engaging UX. Nicely designed icons are great, but if they animate while hovering over them, you've created a more impactful experience.
Here is an example of some animated icons and buttons that we created for Sphere Manufacturing's new website.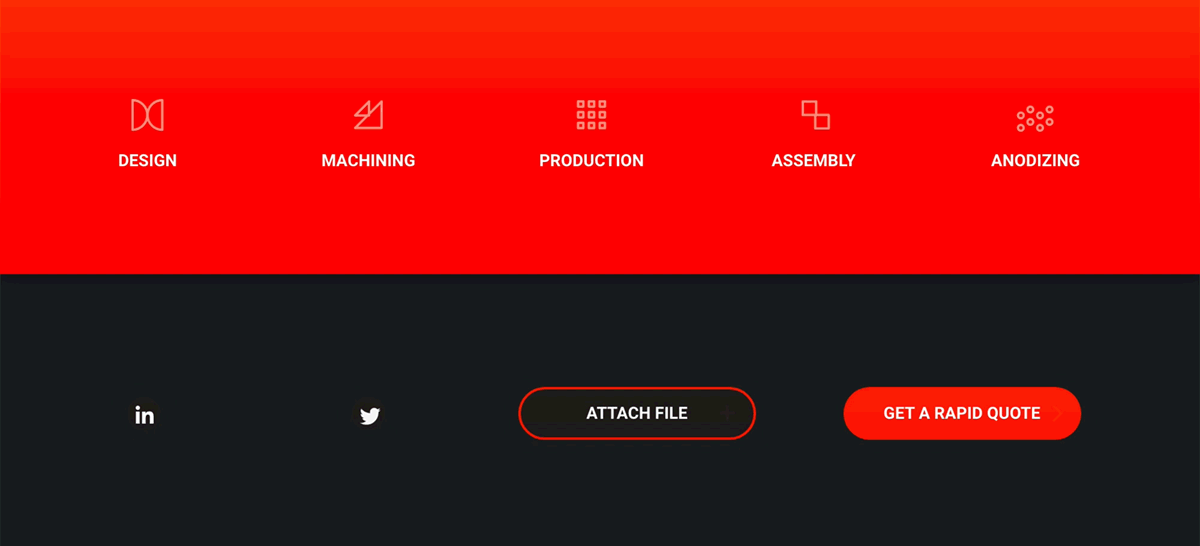 Micro-interactions are moments of movement that keep users engaged while improving site navigation, directing attention, and creating an emotional experience. Every time you notice a button hover or a menu pop open, you're experiencing a micro-interaction. When done right, micro-interactions can give the user positive feelings about your brand. This attention to detail is what separates an exceptional website from an average one.
Repurpose existing content
Publishing new content is a great way to stay current and keep your customers engaged. At Stryve, we make it a priority to constantly put out new content to stay ahead of the game. Whether it's our weekly blogs, Instagram posts, or videos, we're always finding new ways to deliver content. Recently, we took a blog about social media demographics and turned it into a fun parody of the game show, Who Wants to Be a Millionaire.
Creating new content is super valuable, but because of the time investment, it's not always possible. If you don't have the resources to make something new, you can always use animation to breathe new life into your existing content. That dense white paper no one is downloading? What if that same information was presented as an animated video on LinkedIn? According to a 2020 report by Wyzowl, 84% of people say they've purchased a product or service after watching a brand video. Whether it's new or old content, giving it another medium for people to consume is a great strategy to keep content fresh and relevant.
Invest in animation for your marketing
As time goes on, the online world is only going to get noisier. With companies shifting more and more towards online engagement, having killer creative is going to be a huge competitive advantage for B2B companies. It's not enough to have a fancy new logo. An engaging online experience is what will keep you top of mind. If you're looking to take your brand experience to the next level, consider making an investment in animation.