The 18 best digital design books you should add to your reading list
By: Grace Cole
December 8, 2021 | Reading Time: 6 mins
At the end of every year, it's natural to look back on what you've accomplished and then, of course, on what you haven't. For me, I wish I had done more reading.
To help me out in the new year, I've put together a design-oriented reading list with topics ranging from typography and design strategies to presentation skills and layouts. These books come recommended for anyone who works in digital experiences and for those with designers on their holiday shopping list—we can be hard to buy for, my significant other tells me that every year.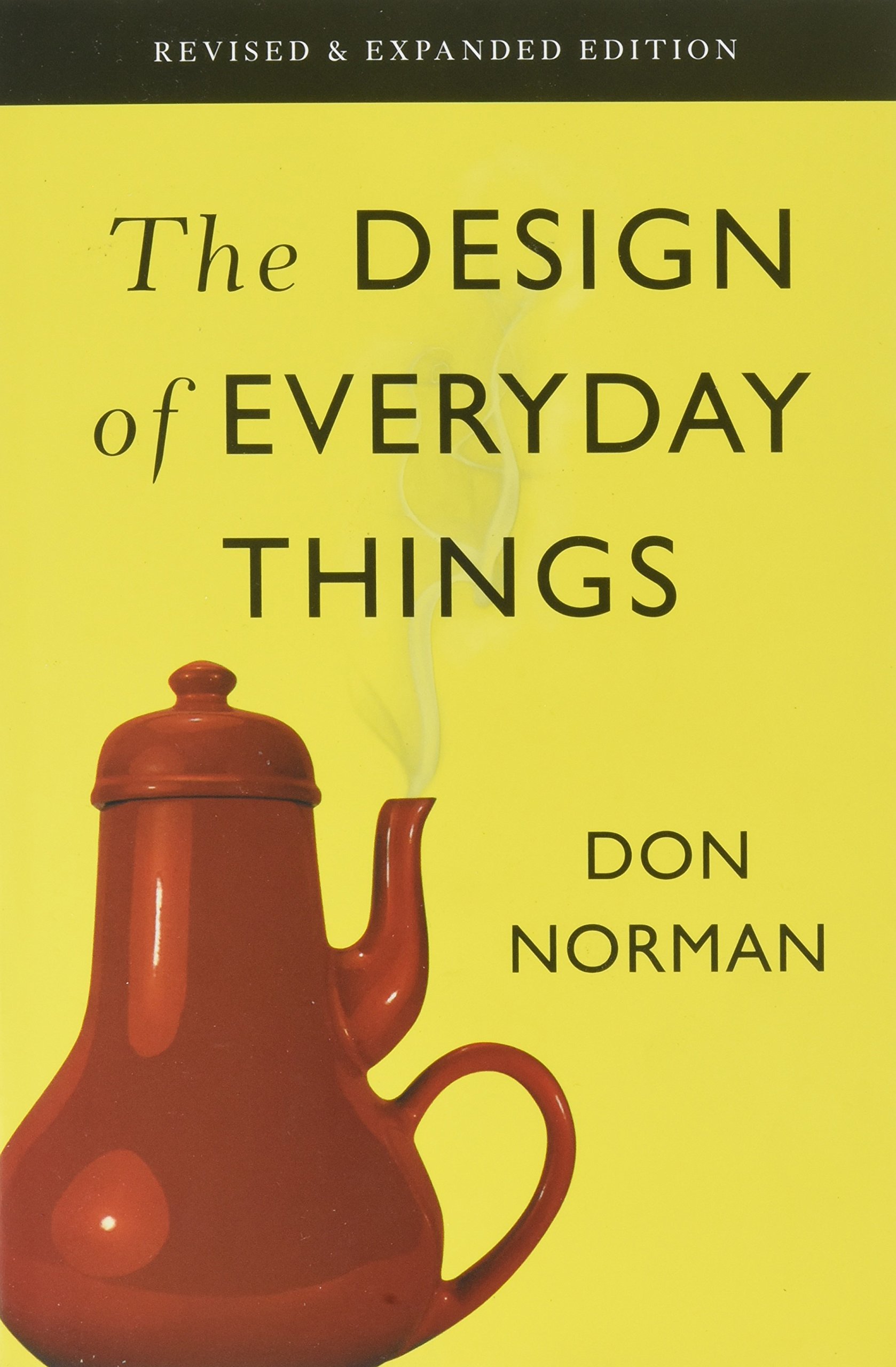 Written by cognitive scientist and usability engineer Don Norman, The Design of Everyday Things is a best-seller about the importance of human-centred design. This book looks to explain and give reasons why some products are successful while others are not.
In a world of information overload, making your content easy to find, read, and understand across multiple platforms is more information than ever. Information Architecture for the Web and Beyond is a guide for UX designers, product managers, developers, and anyone else in the digital design field that's full of essential concepts, methods, and techniques to help users engage with your work.
Content Strategy for the Web is an essential guide for anyone who works with content. It covers how to align your content strategy to your business and values, the process and people behind successful content, and deciding what content is best for you and how to create it.
About Face is the book that brought interactive design out of the research labs and into the everyday lexicon. The updated Fourth Edition continues to lead the industry with fresh ideas and methods for design practitioners and developers.
Bill Buxton's book is inspired by both practice and scientific research, written with the notion that you need to invest in up-front thinking through research, sketching, and ideation in order to get the design right the first time. 
No matter what platform you're designing for, today's digitally-enabled products and services provide great opportunities to create successful user experiences. At the same time, the confusion that often comes with new technology may very well drive users away. Designing for the Digital Age covers the multidisciplinary team and workflow you need to make a successful product with how-to information, real-life examples, and exercises. 
The best way to design a good product is to start by understanding your user's needs and goals. Mental Models guides you through uncovering those insights and how to use them. With a roll-up-your-sleeves approach, this is a great book for designers, managers, and anyone interested in making strategic design decisions.

Thinking with Type is a guide for using typography in visual communication for both print and digital. This updated version includes new content for style sheets, ornaments and captions, lining and non-lining numerals, using small caps and enlarged capitals, font licensing, pairing typefaces, and hand lettering—all explained through visual examples outlining how to be creative within typographic rules and how or when to break them.
Timothy Samara walks you through one of the most basic and essential forms in design—how to understand the rules of grids. Making and Breaking the Grid unpacks the history of grids and uses visual examples to explain how to use grids effectively and when to break them in order to build cohesive and compelling layouts. 
Grid Systems by Josef Muller-Brockmann
Like the book above, Grid Systems is a guide to the history and use of grid forms for print and web applications. It outlines how to use 8-32 grid fields that can be used for any project, along with how to use three-dimensional grids through contextual examples.
Practical Empathy shows you how to get into the mind of your audience to understand their thinking patterns and perspectives. Young goes on to explain how designers can collect and analyze insights to make better decisions, form strategies, and collaborate successfully.

Justifying and explaining your designs to non-designers is one of the most important aspects of a successful project. Tom Greever's book offers principles, tactics, and actionable methods for winning over executives, managers, developers, marketers, and other stakeholders in order to put out the best designs and user experiences.
This book explains the science behind giving a good presentation regardless of your skill level or profession. Weinschenk dives into what you need to know about how people listen, decide, and react in order to make more engaging presentations. Furthermore, her book provides tips on how you can improve your delivery, stance, eye contact, voice, materials, media, message, and more.
Don't Make Me Think was first published in 2000 and is one of the most recommended books on web usability for designers and developers. Krug's witty approach uncovers the principles of intuitive navigation and information design through contextual examples and practical scenarios. Since its original release, it's been updated to cover mobile usability with more fresh perspectives, reevaluated principles, and modern examples. 
Written by Jeffery Rubin, this step-by-step guide to product usability testing teaches readers how to recognize factors that limit usability, how to determine the best site to test, how to approach and assess usability goals, and more.
In Dan Saffer's work, readers learn how to incorporate and think about effective micro-interactions—the small details that exist inside and/or around features. How does a user change a setting? How does a user know when they have a new email? This book explains the essentials of micro-interactions and how to use them in digital experiences to create products, apps, and web applications that users enjoy.
Conducting formal and informal research is an essential skill for product designers and UX practitioners to justify design decisions and business objectives. Brand Nunally and David Farks wrote this book as a guide to help make product research more accessible to everyone by simplifying concepts and dispelling confusion.
Adam Harrell uses his own experiences to guide readers on how to take a multidisciplinary, human-centred approach to creative direction. Through his book, Harrell aims to help readers discover target market needs, create more creative campaigns, and build more compelling digital experiences across screens, devices, and platforms. 
What are your favourite design books?
Did I forget to include your favourite book on design? Connect with us on social media to tell us about your favourite design books and resources. Happy reading!