As we all know, Covid-19 has forced Canadians to hunker down in their homes and keep to themselves. Social distancing is the right move if we want to flatten the curve and fight the viral spread of Coronavirus. With that, though, comes some serious changes to our day-to-day.
While we've always allowed Stryvers to work from home once a week, having everyone out of the office at the same time has been an adjustment. If you're having a hard time getting used to the new normal, here are some tips from our remote team:
In-person meetings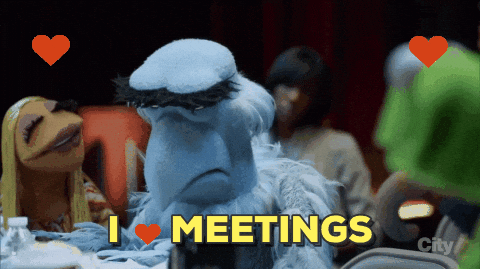 Work needs to get done, but right now, holding in-person meetings with customers, leads, and team members goes against the whole idea of social distancing.
Try this instead
Luckily, it's 2020 and there are a million platforms that enable us to communicate remotely. Apart from sending detailed emails and setting up conference calls, hand talkers will benefit from using tools like Microsoft Teams and Zoom to hold virtual meetings. Need to brief in design on a key task? Share your screen to run through the finer details of what needs to be done. In a time of urged isolation, virtual meetings are a lifesaver.
Here are some tips from one of our clients on how to get the most out of your virtual meetings.
Networking events or conferences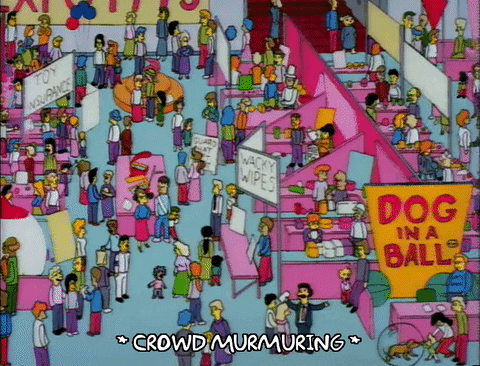 With networking events and industry tradeshows being cancelled and postponed around the globe, businesses need another way to drum up new leads. Sure, you could dust off your leads from last year, or you could take the opportunity to try something new.
Try this instead
That pitch you were going to give at your booth? Turn it into a slideshow or a blog and make it the centrepiece of a sponsored content campaign on social media. If you're looking to make up for missing an industry event, we suggest using LinkedIn to target those in the industry and Twitter to target followers of the event. With a good targeting strategy, you should be able to reach many of the people who would've been walking by your booth.
Seminars and speaking engagements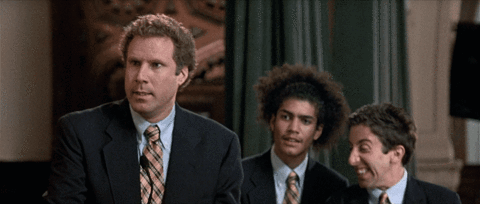 But what if you were headlining that event that got shut down? What if you had the presentation of your life locked and loaded and ready to go?
Try this instead
Don't worry, you can still have your moment. With tools like GoToWebinar at your disposal, you always have a soapbox to stand on. Instead of using LinkedIn and Twitter for sponsored content, use them to get the word out about your webinar and drive registrations. With everyone holed up at home, it's the perfect time for a webinar.
Watercooler chat or lunches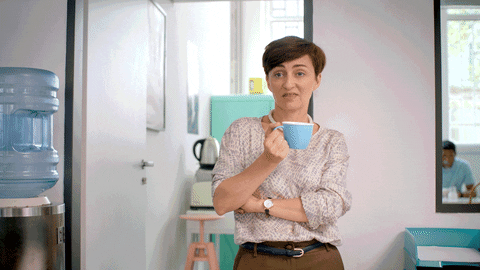 Taking a walk, talking Netflix with co-workers, and grabbing lunch are great ways to break up the workday. Right now, though, you might be struggling with keeping your workday together. If you're falling victim to distractions at home…
Try this
Set a to-do list each morning and do everything in your power to get it done. Measure your day by productivity, not by the hours you spend in your makeshift home office. If you're having trouble staying focused, try the Pomodoro Method and take a five-minute break for every twenty-five minutes of work. For those quick breaks, get away from your desk and get your body moving. Consider going outside or folding that laundry that's been harassing you all morning. If the end of the workday comes and you haven't gotten as far as you wanted, keep at it until you feel good about your day.
Social time with your co-workers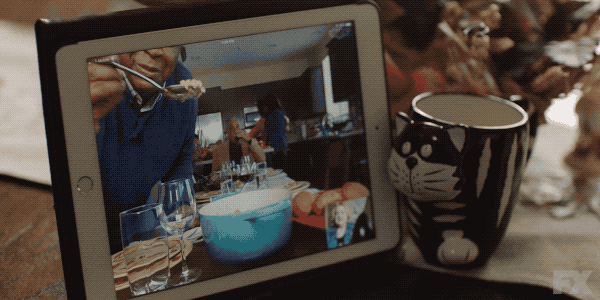 At Stryve, we're used to having routine social time. Whether it's team lunch, board game nights, or Feel Good Friday, we've grown accustomed to being around each other for 40-some hours a week. Due to Covid-19, we're seeing a whole lot less of each other and it's a little weird.
Try this instead
Slack, Teams, Google Hangouts, and other communication tools can be used for more than just client meetings. This week, we'll be going digital with Feel Good Friday, with each Stryver hopping on webcam to talk weekend plans, what's going on in the world, and anything else. Unfortunately, with everyone dialling in from home, we'll have to go BYOB for the foreseeable future.
Your morning routine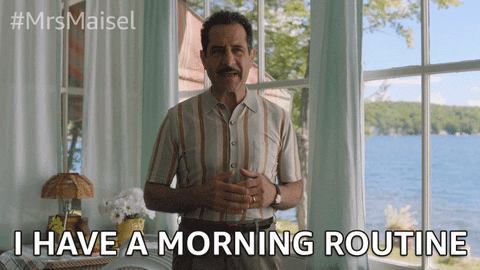 Is going to work the only thing keeping you from wearing sweatpants each day? Do you feel better when you get up, get ready, and advance through your regular routine? When we work at home it's tough to make a case for getting dressed, let alone making ourselves presentable. For some, the lack of routine can completely zap the energy you need to be productive.
Try this instead
Just because you're stuck at home doesn't mean you should act like you are. Whether it's dressing business casual, doing your hair and makeup, or even just walking to the end of the driveway, try sticking to your usual morning routine to make things feel normal.
Your workspace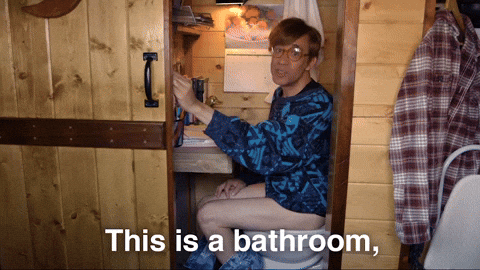 When you work from home, your dinner table, couch or bed can become your workspace. The places where you relax become the places you work and this can have a negative effect on your productivity.
Try this instead
If you can, work in an area of the house where you don't usually unwind and relax. Over lunch and at the end of the day, you can go to a different part of your place to feel more disconnected. Consider what makes your office setup conducive to productivity and replicate it. Whether it's ergonomics, a lack of clutter, or your playlist, try to account for the things that make your usual workspace what it is.
Personally, my wife and I are used to working independently. To recreate this at home, we're working in different parts of the house so we each have the independence we're used to. We get social time by taking lunch together in the kitchen and we've ended our workdays by getting outside for a walk.
Stay safe, stay healthy. And most importantly stay home!