To say the creation of Catalyst137 was a huge undertaking would be a serious understatement. Up until early 2017, the 475,000 square foot building was an empty tire factory. To turn the equivalent of seven football fields of space into a world-class IoT campus/maker space/office space, with a fitness facility, coffee roaster, and restaurant in about 12 to 18 months, would be a tremendous accomplishment. Not to mention the on-site ice cream parlour and brewery – those go without saying.
Stryve moved into its new location here at Catalyst137 in February 2018. Given the ambitious nature of the development and our early move-in date, the building was more abandoned factory than it was IoT campus by the time we settled in. It was more than a stretch to call our neighbouring offices "offices" at all. There was a healthy amount of skepticism on whether or not the building would turn out the way the developers projected.
Fast forward six months and here's how Catalyst137 has transformed:

We love our new office
The look and feel of the new Stryve office has worked out great. Like many tenants, our unit is located in the middle of the building so we knew windows and natural light would be tricky. Luckily, the builders accounted for this, installing skylights and modern dome lights to keep everything bright and well lit. With our meeting areas and boardrooms flush with glass, lighting is the least of our concerns.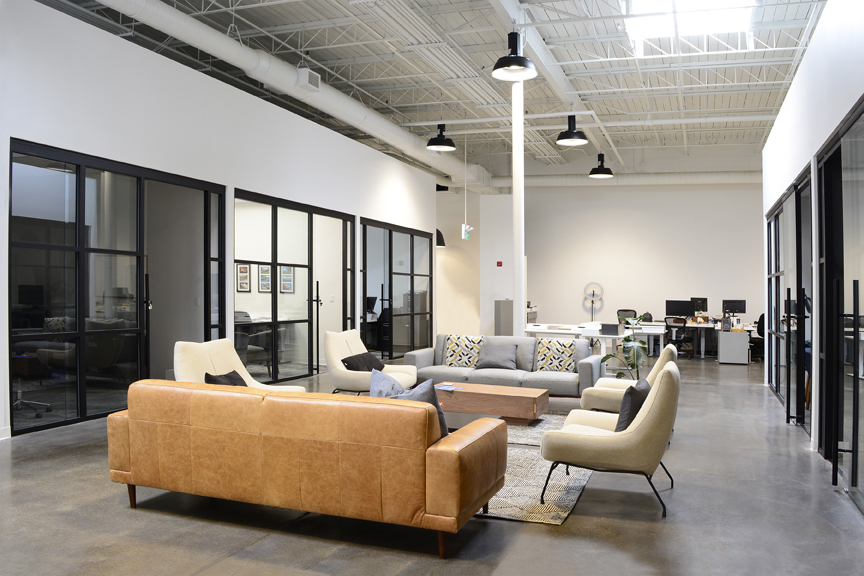 Our team is loving our new location as well. Catalyst137 is extremely accessible, with ample free parking, access to public transit, and food and drink options like Arabella Beer Park and Vincenzo's nearby.
Catalyst tenants are collaborating
Before moving, we were hoping our neighbours in Catalyst could be potential partners, clients, and collaborators. It's worked out perfectly, having built new client relationships with Zehr Construction and PCC Integrate while continuing our pre-existing work with tenants like Miovision. We've worked with Westmount Signs on a number of trade show materials and signage projects. In May, we hosted a charity fundraiser with six other Catalyst tenants and we've done book exchanges with BorgWarner as well. All and all we've seen an openness from our neighbours to collaborate and work together.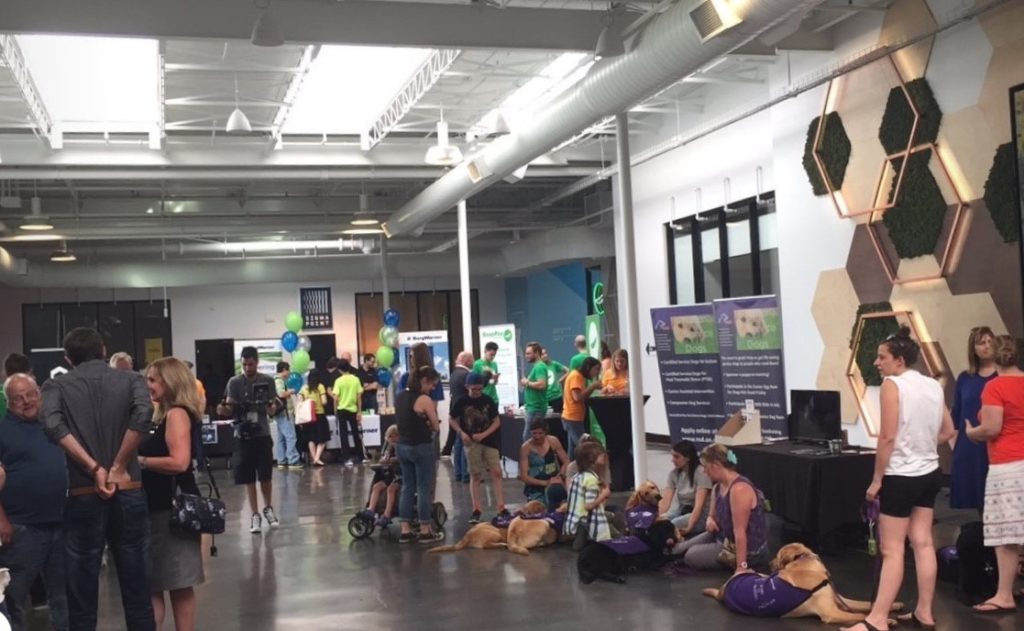 It's more than 'just an office building'
In addition to the tech and business events like Startups and Beer, many community events have been hosted in Catalyst137's event space and main lobby. For example, fundraisers for Grand River Hospital, National Service Dogs and Food Bank have all taken place over the last few months. The event space is available at no cost to Catalyst tenants.
Amenities such as Graffiti Market, Four All Ice Cream and Red Circle Coffee have opened on-site. These food and drink options are so good that Catalyst137 has become a destination for non-work-related visitors during lunch, evenings, and even weekends.

Granted, there was some healthy speculation as to whether a 475,000 square foot tire factory would turn into what it is today and what it is touted to become. Having said that, many obstacles have been overcome by the development team led by Frank Voisin and Kurtis McBride. One year into doors opening at Catalyst137 and six months after Stryve's move, the place is looking awesome and continues to develop every day with new faces in line for coffee and new businesses opening their doors. The Stryve team loves it here.