How to counter punch Instagram's 'Mute' function
By: Liza Rubinstein
June 27, 2018 | Reading Time: 4 mins
You're sitting at your desk. It's 10:30 am, but it feels like 2:30 pm. It's Wednesday, but you could have sworn it was Friday. In fact, you could have sworn yesterday was Friday, too. You take out your phone and tap Instagram for a mini-break from your tower of TPS reports. You scroll through memes and food pics, and then you see it. Karen's posting vacation pics, again.
Wasn't she just on vacation? Why does she even need a vacation? Her job is easy! Unlike your job. You're the one who needs a vacation, not Karen!
Enraged, your thumb hovers over the Unfollow button. "Do it," you say to yourself. Sure, you'll see Karen around the water cooler when she gets back. It'll be awkward. She'll tell people you unfollowed, people will react – is it too big a statement?
Hold up, haven't you heard of Instagram's new mute feature?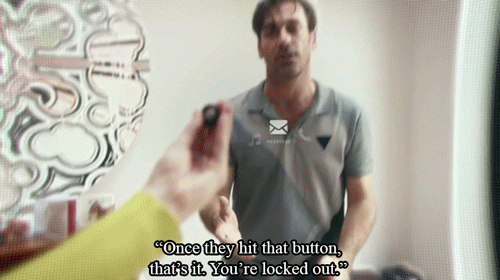 Over the last month, Instagram has been rolling out their new feature allowing you to 'mute' user content you don't want to see on the daily. Muting is different from unfollowing, in that you can still interact with the user – view their profile, send direct messages, tag them in photos – except the muted party will be none the wiser that you've opted out of seeing their content. It's perfect for your "Insta-famous" friends and that aunt who doesn't know how to use the carousel feature.
Thanks to the unwritten rules of social media, your feed is likely full of users you want to unfollow but can't. That's where the mute function comes in – and its bad news for brand pages. With this new threat to engagement, social media managers are going to need to think twice before posting that sponsored content.
How will you create posts that break through the competing clutter while also avoiding the dreaded fate of the mute button? We've talked before about staying on top of design trends and popular hashtags, but with the threat of being muted looming, it's time we go deeper.
Less is more
This adage still holds up. Spamming your followers with constant posts isn't going to make them more interested in what you're trying to offer them, in fact, it'll do the exact opposite – tea, anyone? Instead, make sure each post is high value and posted at the most effective time.
While several guides will tell you that time is 5pm on Wednesday, it's important you do your own research by looking at your competitor feeds as well as your own analytics. Platforms like Hootsuite and ReQueue can shed light on your post performance while optimizing your scheduling and reach.
Know your audience and your medium
Let's say you have a data-driven case study on your website that scores great on GA. You break it down into a series of infographics and take to Instagram. You fire off a few pics with some clever hashtags and get crickets in return. What happened?
Compare the two audience groups. People clicking through a case study are showing intent. They're warm leads. On Instagram, you're essentially pushing your nose into the personal lives of your audience, shoehorning your sponsored content between #tbt and pics from last night.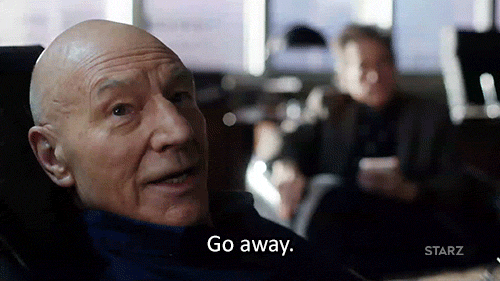 Step into your audience's shoes and try to understand their values. What are they doing on Instagram? What drew them to your page? What's kept them engaged? Pair these answers with the social stats we mentioned in tip #1 and you'll start to see which of your brand values resonate on social media. Maybe this is where you highlight the style of your product or its social value, rather than its projected ROI?
Create a community
It's called social media for a reason. Despite being photo-based, Instagram is a place for connection and community. Consider using it as less of an ad platform and more of a communication channel between you and your audience.
Successful makeup and clothing companies have this tactic down to a science, commenting on, sharing, and posting photos of consumers modelling their products. Fostering this behaviour establishes a community with your brand as the universally shared interest. Furthermore, creating this sort of community turns customer profiles into free marketing channels – the dream result of social media marketing.
Time to reassess
In the age of AdBlocker, more and more tools are being introduced to keep users sheltered from unwanted content. As marketers, it's our job to roll with the punches and go back to the lab to come up with new tactics. If we're looking to sustain engagements in the face of these safeguards, it's more important than ever to identify and empathize with our audience to get a sense of what strategies are considered invasive.
Moving forward, keep a close eye on your engagements – Instagram's algorithm is based on them. If you notice a downward trend, it's possible your posts have been muted.