#1: Rob Ford is all about the "reach"
A marketing message needs to reach a lot of people in a target segment in order to be effective and there's no doubting it, the "Rob Ford message" has reached millions of people internationally.  He has made headlines on every major media outlet in North America and beyond, including all the late-night shows such as Saturday Night Live, Jimmy Kimmel and David Letterman.
See this clip from Jimmy Kimmel Live
https://www.youtube.com/watch?v=0q_uLzEljo8
#2: Rob Ford is all about the "frequency"
We always say that you have to hit a consumer with a marketing message seven times before the message sticks. Rest assured Rob Ford knows how to "wow" an audience more than seven times in a very short time span to get people's attention.
Over the course of 11 days between November 3rd and the 14th, Rob Ford mesmerized us with these famous quotes, one-liners and antics:
November 3rd – AM1010 radio interview
Hit #1: Ford blasted the Bee Gees hit "Stayin' Alive" in his Cadillac Escalade as he arrived at the AM1010 studio. [i]
Hit #2: In his AM1010 radio interview he delivered this little gem of wisdom: "I shouldn't have got hammered down at the Danforth. If you're going to have a couple of drinks, you stay at home and that's it. You don't make a public spectacle of yourself"
November 5th – Addressing the media
Hit #3: "Yes, I have smoked crack cocaine" "probably in one of my drunken stupors"
Hit #4:  Responding to why the admission took so long, Ford says "I wasn't lying. You didn't ask the correct question"
November 5th – Press conference
Hit #5: "I feel like 1000lbs have been lifted off my shoulders." (Interesting choice of words for a heavy-set fella)
Hit #6: "On Oct. 27 2014 I want the people of this great city to decide if they want Rob Ford to be their mayor." (Interesting time to announce a re-election campaign)
November 14th – Addressing the media
Hit #7: "It said I want to eat her (expletive)" "I would never do that. I'm happily married, I have more than enough to eat at home"
Cue Katie Simpson reaction GIF.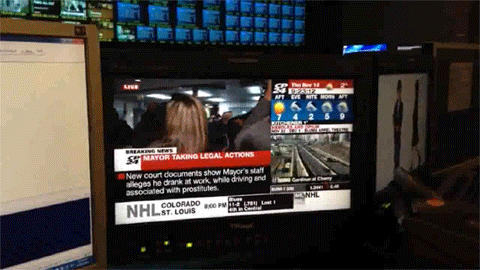 #3: Rob Ford takes risks to get attention
The best marketers know how to take risks in order to get attention. Nothing says taking a risk like wearing an NFL football tie to a press conference about admitting to smoking crack.
Good news for all of us, we can get the "Rob Ford Confession Tie" for $14.
"Next time you have something to get off your chest, just put on the Rob Ford confession tie and be certain that whatever you have to say, can't be that bad, after all, Rob Ford reminds us it can always get worse." says the description on Buytopia.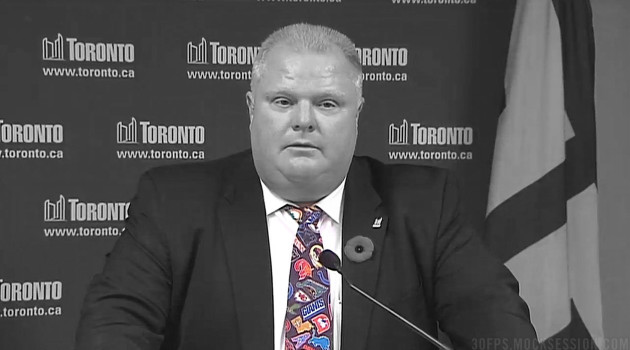 Wearing an Argos jersey when you have to publicly deny sexual harassment allegations?
Good move? No.
Bold attention-grabbing move? Yes.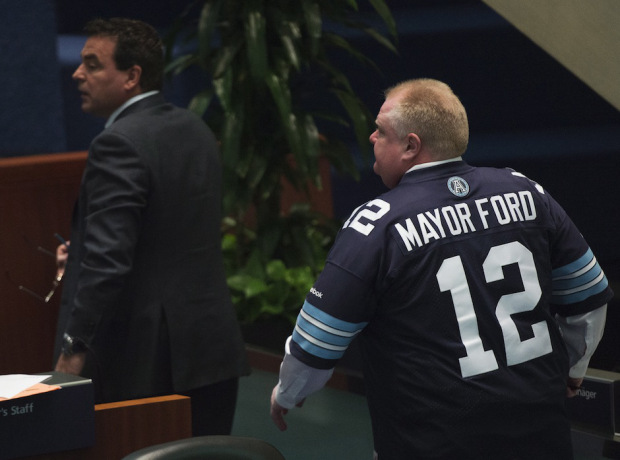 #4: Rob Ford can create word of mouth buzz and popularity on social media
Marketwired released a geolocation heat map of where Rob Ford-related tweets originated from. This shows that people all over the world were talking about him. Rob Ford was mentioned in 431,938 pieces of social media content over the course of three days starting from November 4th to 7th. To put this in perspective, this number roughly equals the same amount of social media mentions that the birth of the royal baby King George garnered in a day.
Here's the map of Rob Ford related tweets from around the world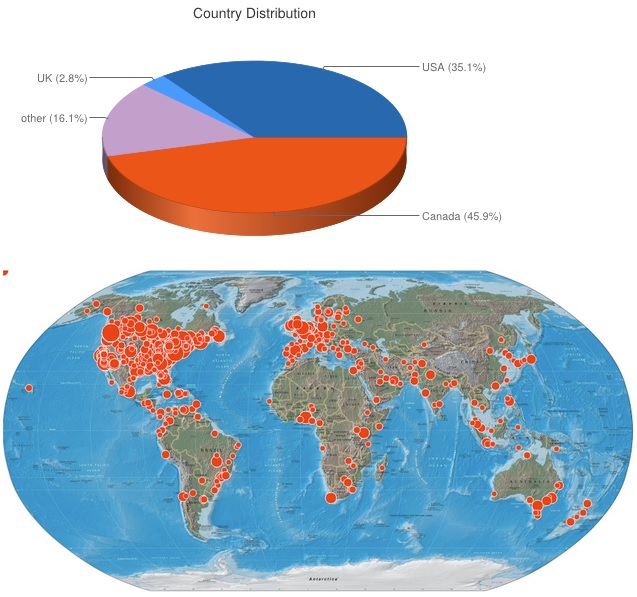 The real victim caught up in this Rob Ford social media frenzy is a poor bloke in the UK with the Twitter handle "@robford"

#5: Rob Ford's brand extends
Marketing works really well when the brand can extend across multiple platforms. Check out how the "Rob Ford brand" has extended across everything from bobbleheads to (fittingly) high-calorie burgers (*cough, cough*… that he's probably also addicted to).
Rob Ford bobblehead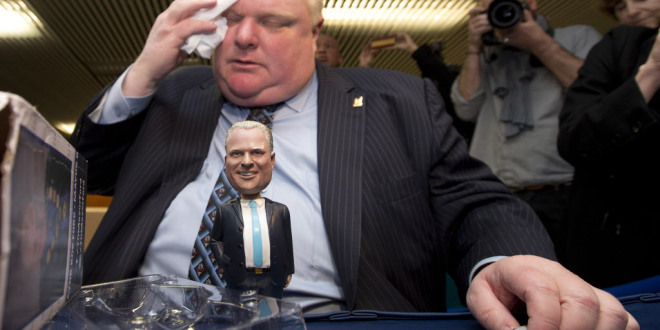 American Apparel has a $14 special edition shirt for sale only in Toronto at Spadina Ave. location.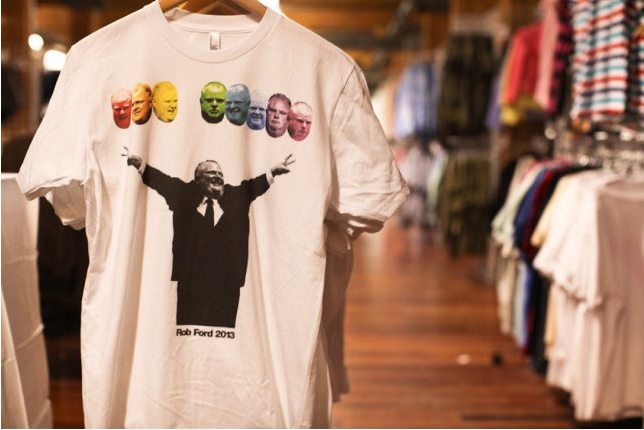 The RoFo Crackburger was a hot seller at This End Up on Dundas St. W.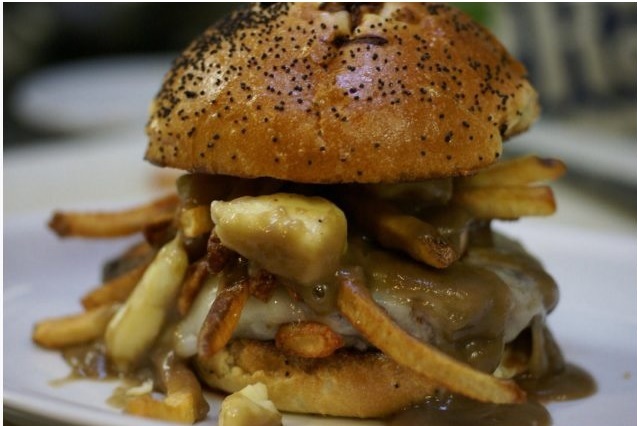 Conclusion
To be honest, I'm just kidding around here, Rob Ford isn't the greatest marketer of all time.  But if I were teaching a marketing class, I'd be so tempted to use him as a case study,  just to "crack" the students up a bit.