Why marketers should pay attention to Oculus and virtual reality
By: Sarah Rosenquist
September 16, 2015 | Reading Time: 3 mins
Over the past week, Oculus has been taking over the news. The virtual reality (VR) headset, purchased by Facebook for $2 billion in 2014, was used in a promotional video for Fox's upcoming Sleepy Hollow TV series and won them an Emmy in the "Interactive Media, User Experience and Visual Design" category.
As you can see from this demo, the video adapts as you move your head around and observe your surroundings. Welcome to virtual reality.
What the term "virtual reality" covers
Virtual reality is a simulated world that provides you with sensory experiences (sight, sounds, smells, etc.) and allows you to interact with it. Think about a flight simulator that you've seen movie astronauts train in – that's an application of virtual reality.
Beyond being really cool, VR allows us to experience things without the risk or expense of actually doing it. Always wanted to go skydiving? Download a program and do it from the safety of your living room, knowing that you can turn it off if you feel like chickening out. Feeling lonely? There will someday be a program for that too.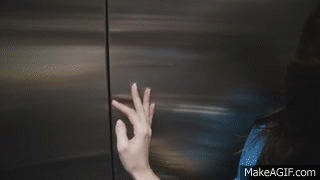 Why you should care about virtual reality
As VR proliferates through different aspects our lives, we'll be facing very new ways of communicating with each other. Think back to what the Internet did for communication; VR will someday shift our perspective in a similar magnitude.
Example: Take Skype chats and put them on steroids. You're chatting with your long-distance friend, but instead of just seeing their faces you could see the world from their eyes. Sounds crazy? All it would need is a 360-degree camera on your friend's head and a headset like the Oculus on yours.
Nokia already has a high-end 360-degree camera in development called the Ozo. This one is targeted at filmmakers who want to create something similar to the Sleepy Hollow experience you saw above. For those on a more meager budget looking to get into filming, GoPro is also making a mount that allows you to use six cameras at the same time to get a 360-degree view (FYI: six of the cheapest GoPros will still cost you $775 USD). Oculus is saying it is working towards a release in early 2016 with a price point around $500 USD.
So we've got the hardware in development for both ends of the spectrum. It's still going to be a hobbyist sell for a while, but it's a sign of things to come.
What's a marketer gotta do to prepare?
There's one very important word for a marketer to remember when thinking about virtual reality: immersion. Just like the Sleepy Hollow example has shown us, virtual reality gives brands an opportunity to inject a consumer into a fully immersive experience.
Facebook has even said that they want to bring 360-degree video into people's news feeds. Forget being a person and a device; Facebook could evolve into be a 'place' that you virtually visit. You could have an online shop that a customer can browse through without having to leave the couch. A demo of your new product doesn't require sending a salesperson across the country. A medical consult could be done without the horrific waiting room experience.
Imagine it, and you could make it a reality for your business. It's our job as marketers to start thinking of ways to immerse customers in our brand's world and make use of this exciting new technology.