The Mayweather-Pacquiao fight drew the largest viewing audience in boxing history. Most people watched the fight at a local sports bar or at home and paid the $100 pay-per-view fee to HBO to view the fight.
Suppose you were in an area of the world where you didn't have access to HBO or TV and only had internet access. Previously you would be out of luck and you couldn't watch a live sporting event like a boxing match; that is, until now. An app called Periscope has changed the game.
What is Periscope?
Periscope is an app that allows users to watch live-streamed video content that is broadcasted from a person's smartphone. Basically, imagine setting up your iPhone on a tripod and pointing it at a TV broadcasting the Mayweather-Pacquiao fight. Your iPhone captures the video from the TV and streams it to the online world via the Periscope app to whoever follows you on Periscope.

I know what you're thinking: couldn't we do this before? I mean we already have YouTube right?
The key difference between Periscope video content and YouTube video content is that Periscope is broadcasting video content in real-time and YouTube video content is uploaded content of something that happened in the past.
What does Periscope mean for businesses?
The popularity of Periscope could have big ramifications on the TV industry.  The television broadcasting industry's business model has been dramatically affected by innovations such DVRs and PVRs. DVRs/PVRs allow people to record their favourite shows and skip the commercials. The more viewers skip commercials, the less likely advertisers will buy ad space on TV networks.
The saviour of TV and cable providers has been live sports.  Consumers like to watch live sports in real-time and will rarely PVR a live sporting event broadcast to skip commercials. But with Periscope, live sports can be broadcast by anyone at the event via a smartphone which would give viewers an option to watch live sports without commercials.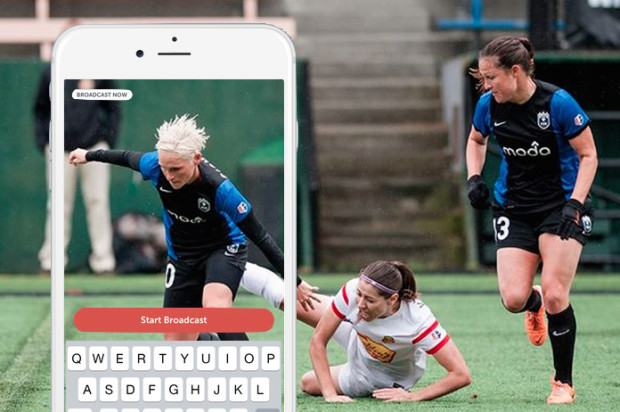 Periscope could be a game-changer for the media
About 7 years ago, I was in Toronto sitting at my kitchen table in my condo working on my laptop when I felt what I can best describe as a "powerful wobble".  I thought to myself, "Was that an earthquake?" To confirm whether it was an earthquake I didn't turn on the TV to see if the local news was reporting on it, rather, I opened up Twitter and searched "earthquake" to see if anyone else felt the shake.
This anecdote shows us that invention of Twitter was, and still is, a game changer for the media and "citizen journalism". When a major news event happens, you're more likely to see citizens writing about a news-worthy event on social media before journalists and traditional media outlets can report on it.
Think about all the news-worthy events which have happened in the past 6-months: the Baltimore protests, police brutality incidents, flood, and major earthquakes among other things. Citizens have the power to write about and take pictures of these events through Twitter, but now they can we can now stream live video of these events from the front lines and gain an audience for this video via Periscope.
Is Periscope a Trend or Fad?
An estimated 10,000 viewers circumvented the traditional ways to watch the Mayweather-Pacquiao fight by watching the event online via Periscope. More importantly, Periscope saw over 1 million sign-ins during its first 10 days of existence and was a top 10 ranked app on App Annie as of the beginning of May. This makes it clear that Periscope is more of a trend than a fad. Furthermore, Periscope is an app to keep your eye on since it has the potential of being a game changer in content production and distribution.