Why you didn't get the logo you wanted
By: Brent Morrison
October 3, 2018 | Reading Time: 4 mins
"Well…"
You're sitting there in the boardroom, flanked by account managers and project coordinators. All eyes are on you, including those of the designer standing at the head of the room. Their face has gone from excited to anxious as they wait on your next word.
"It's great…"
You were excited too, back when you made the decision to revamp your logo. It was time to breathe new life into your brand! It was time for a change! Change is good. Change is exciting. You've been waiting weeks for the reveal. Now, here it is, and there it is. Your new logo.
"But…"
But it's not what you thought it would be. What went wrong? How'd it go wrong? You were crystal clear with your communication, yet here you are, underwhelmed. Looks like it's back to the drawing board. Luckily for you, we've come up with a checklist for how to work with your designer and ensure successful results.
Build a Relationship
Start to finish communication improves relationships and builds trust with your designer. Having a good relationship will help with the creative process and working through ideas. This part of the process can often be difficult, so the more comfortable you are with your designer, the easier it will be to give feedback and discuss ideas.
In order to build good relationships and trust, treat your designer or any other vendor like part of your team. Even if they're a freelancer, they'll feel more connected to your company and you'll have a better foundation for a successful project.
Stay Involved
When you start a logo project, a designer will ask a series of questions to gather important information about your vision. But the conversation shouldn't stop there. It's important for a designer to keep you in the loop and show ongoing progress, not just final concepts. This helps avoid going down the wrong path with a particular idea and wasting valuable hours.
I'll be the first to admit that I don't enjoy doing this. As a designer, you don't want to underwhelm your client with rough ideas. Heart surgery looks like murder if you check-in halfway through. As the client, keep in mind that these are drafts, not finished products. These ongoing reviews will ensure you and your designer are on the same page early on in the process.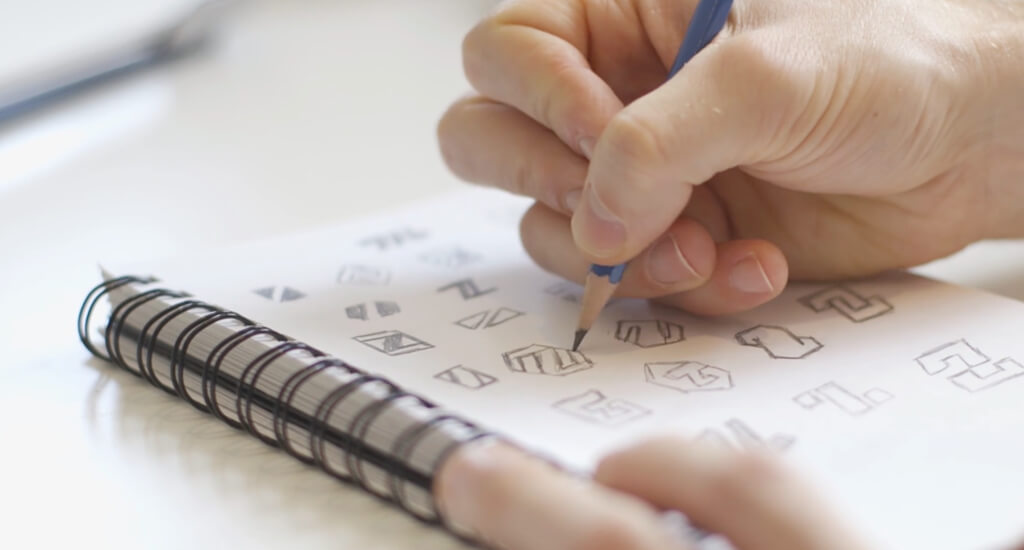 Provide Knowledge
You know more about your industry than the designer does. Make sure you inform them of important information about your company and what you're trying to communicate with your new logo. Ongoing conversation leads to new ideas and helps fill in knowledge gaps during the creative process. You may have a change of heart, maybe new information surfaces, or additional people become involved with the project. Whatever the reason may be, it's important to have these conversations during the creative process. I've been involved with logo projects where you've gone down a certain path, only to start over from scratch because new information wasn't brought up until late in the game.
Ask to See Concepts in Action
It's tough to visualize how a brand may look beyond a logo. The logo is just a small piece of an entire pie when it comes to the look of your brand. Have your designer provide mockups of how your logo can look on marketing materials like signage, stationery, or even vehicle wraps. These don't have to be the final look of your marketing materials, just something to help you visualize the look and feel of a concept. I usually try and do this closer to the final concepts stage when we've narrowed in on a specific direction. I find it helps my clients to see the potential of what their brand can look like. It's a pretty valuable visual to include and can really influence a clients' decision. Check out our latest branding case study for Zehr with more examples.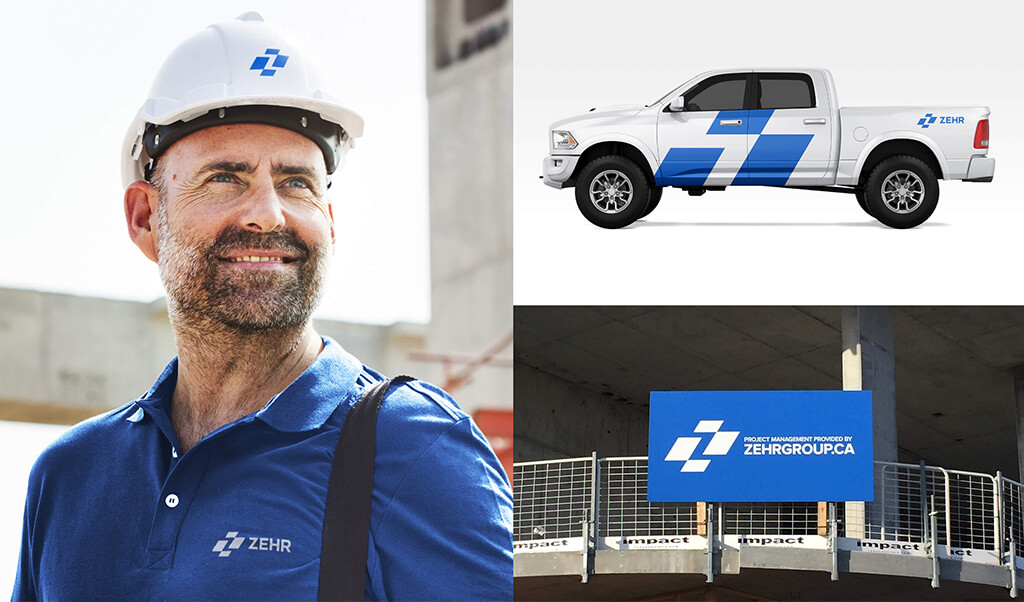 Give Constructive Feedback
Feedback is one of the most important aspects of the creative process. Make sure to provide your designer with feedback that will be constructive and useful. Being detailed and specific with your comments will go a long way. If you're not liking a concept, explain why. Is it the colour? The font choice? What is it that you don't you like? This type of specific feedback is key to your designers' process, giving them the required information to modify and craft new concepts closer to your vision. I was once told a client "was just were not feeling" my design. The logo "didn't speak to them". Unfortunately, this isn't actionable feedback, nor was it helpful. It provided zero direction and left me with no clear next step. I understand it can be hard to articulate feelings, but the more specific the feedback, the better your end result will be.
Next time
There are a variety of reasons why a logo project may fall short. If you've had an unsuccessful logo project in the past, it could be due to the lack of communication during the creative process. This doesn't mean it still can't happen. Design is very subjective and it's normal to run into challenges during the creative process. However, if you make it a priority to have good communication with your designer going forward, you'll be better set up for success in the future.