Team Talk: One tactic to rule them all
By: Kyle Weber
October 24, 2018 | Reading Time: 5 mins
Here's the scoop:
A technology company just launched a new website. It's modern, it's sexy, and it's integrated with their marketing automation platforms. Unlike some companies, they only blog once a month. While some of their content is gated, most of their resources are easy to access. All-in-all, their website looks clean and their UX is top-notch.
Here's the objective:
Increase this month's web traffic and engagement by 50% compared to the month before launch.
The target? Businesses with an operations department and over 20 employees. Purchase decisions are usually kicked off by the operations department but need to go through purchasing approval with that department or upper management.
The budget? A cool $3,000 for the month (not including any agency fees).
Here's the catch:
While this company is progressive AF, they have some old-school ways of thinking. Marketing systems and machines? Hell Nah! They want ONE tactic. They're betting it all on black, putting all their eggs in a single basket. Why? Because this is a fake company and a totally hypothetical situation!
Okay, account team. What's your tactic?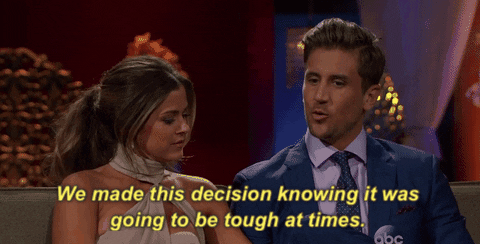 Chloe's tactic
Just one?! Alright, I'm going to cheat a little and pick AdRoll digital ad campaigns (one tactic, one platform… same thing, right?!). It's the fullest-funnel advertising solution in one platform and with a relatively low CPC, you get a lot of bang for your buck on ad spend. We're going to hit those numbers through a mix of re-engaging past visitors with retargeting and new ones with prospecting.
My answer assumes Stryve took care of this website project. We installed Google Tag Manager and set up engagement events or goals on the blog and gated resources. We also thought ahead and dropped the AdRoll pixel in their old site at least a month before the launch. These anonymous retargeting cookies placed in visitors' browsers allow us to reach them (and people just like them) with ads later on. Since this B2B company has a longer sales cycle, I'd run content ads for their blogs and gated resources. The idea is to show off how well they know their stuff while building familiarity and trust with their audience.
I'd run these ads using both retargeting and prospecting targeting strategies. To bring back past visitors for a poke around the new site, I'd run a retargeting campaign reaching all site visitors (remember how we dropped the pixel on the old site months ago?). The addition of their CRM lists would beef up this audience even more, allowing us to reach warmer prospects and existing customers.
To reach new prospects I'd build out prospecting audiences using their CRM lists and past website visitors. These "lookalike audiences" are new users that behave similarly online to our existing customers (on our CRM lists) and website visitors.
Since we've got a month to make this happen, I'd start with a 50/50 budget split between the two strategies. By the end of week 1, we'd have a better idea of which targeting strategy and ads were leading to the most traffic and engagement events. If those trends persisted into week 2, I might start shifting budget around and turning off lower-performing ads.
Perhaps the best part of this idea is that it can easily evolve into an always-on low-maintenance marketing program. Just keep adding new content ads as new resources are produced to keep it fresh!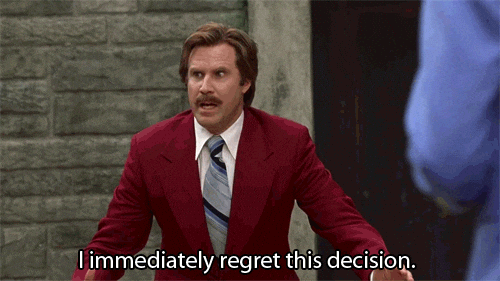 Sarah's tactic
The hypothetical doesn't talk about how many people are in their marketing automation platform, but I'm making my own assumption that it's not empty and is GDPR-friendly.
I would start with segmenting their lists based on operations people vs. purchasers. This should hopefully be possible based on the job title data they have. For those that can't be sorted, a general list could be built.
Regardless of the lists that come of out of this, these people already know the company somehow so they're the "low-hanging fruit" of an audience. That said, they're probably not coming to the website all the time and cruising around. So my plan is to take all these prospects and heavily engage and qualify them.
I'd set up some automation flows for each persona that would do the following:
Direct a person to a relevant 'top-of-funnel' resource
In two weeks, point them to a new resource
Repeat until they have clicked on 3 email links
Adjust the content in the email to highlight the gated content that fits the persona
Send gated content and related ungated content every two weeks
Pass off to biz dev once they download the gated content
There'd be a fair amount of work on the front-end setting up all the email resources, but through marketing automation, you should be able to build the path and let it run.
Kyle's tactic
Full transparency, I would have said AdRoll, too. If it's down to a single tactic, I'm trying to leverage the warm leads likely to revisit and boost site engagement. I'm not wasting my one tactic on a Hail Mary throw. I'm bagging the low-hanging fruit.
With that in mind, I'll take AdWords. It might not signify the lowest hanging fruit, but it still requires the user to show intent and interest by making a specific search. It won't stretch my budget as far as AdRoll, but it will open the door to new leads. On top of that, I can manage keywords to balance the client's goals of increasing traffic and engagements. Casting a wide net will increase traffic but hurt engagement metrics. Alternatively, narrowed targeting and jacked-up negative keywords should boost engagements but stunt the traffic gains.
Maybe I'll run two AdGroups: A shotgun campaign with general targeting and a sniper campaign with focused targeting. Know what? Let's split the budget three ways and add a third AdGroup that leverages competitor traffic, targeting phrases like "alternative to (INSERT COMPETITOR COMPANY)". After 10 days, we'll see how they're performing and adjust from there.
Before getting started, though, I'll want to manage the fake client's expectations. With AdWords, I can guarantee an uptick in quality users, but I can't guarantee they'll buy what we're selling. The worst case scenario is we come out of the month with increased traffic and a list of action items for better content, value props, CTA's, and more.
Let's set up a fake meeting at an expensive fake restaurant. I'll buy.