Office LeBron – An exercise in capacity planning and dependency
By: Kyle Weber
July 26, 2018 | Reading Time: 5 mins
It's not a good time to be a Cleveland sports fan.
The Browns are coming off an 0-16 season, the Indians are living in the shadow of their 2017 choke job, and they don't even have a hockey team (apparently the Cleveland Barons were a thing?). Of course, these are all footnotes to LeBron James bailing for LA – but you knew that already.
In his wake, LeBron leaves a team of bad contracts, a Banana Republic model, and the least popular Kardashian. With one look at their tire fire of a roster, it's easy to see why it went up in smoke. They were top-heavy. They were too dependent on LeBron.
This isn't a sports blog, but we can still learn from the Cavs. Specifically, we can learn how to plan and structure our teams for future stability.
Let's play a game. Look around your office and ask yourself, "Who's LeBron?"
Before you point to the sales bro who closes deals or the try-hard who burns the midnight oil, think of what it means to be LeBron. Who makes everything click? Who are you built around? Sure, every office has its notable performers, but who's sinking the ship with their resignation? Who's keeping the lights on?
If you have a Lebron, you have a problem. You're too reliant on one person and that's no way to structure an organization. What if they have an accident or take an extended vacation? To ensure you don't end up like 2018 Cavaliers, follow these tips. You'll thank us when things – or members of your team – go south.
[/intro]
It starts with Capacity Planning
Is there someone on your team who's part of every account? They're on every call and consult on every project? If so, you've found your Lebron.
It seems like a good idea, involving your MVP in every play, but it's short-sighted. What happens when LeBron reaches his breaking point and goes on stress leave? Suddenly, every account is down a major player.
Take time to map out each of your projects and note which team members work on what. This is a great way to analyze current capacity to see who is being overworked, who is being underutilized, and how future accounts can fit in.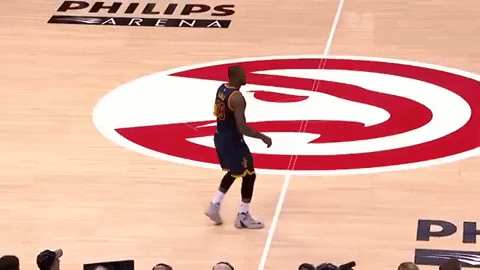 Share responsibility
It isn't enough to just chart your capacity, you need to adjust accordingly. Take an account or two off LeBron's plate to save him from getting burnt out. At the same time, elevate those who are positioned to take on more responsibility. You'll not only be protecting yourself from the fallout of losing LeBron, but you'll see what your other players can do on their own.
LeBron is great, but if other players aren't given the chance to make mistakes, learn from them, and walk on their own, you're seriously stunting their growth. You'll never be in a stable position sans-LeBron if you've refused to give others the opportunity to develop. Furthermore, you'll actually increase company capacity by unlinking it from LeBron's personal workload.
Stop working in silos
Uh oh! The AC stopped working and Lebron's gone down with severe leg cramps. To make matters worse, the webinar is today and he's the webinar guy!
Stop working in silos, and instead collaborate and share knowledge. By working together, each member of your team will gain experience with different aspects of your business. While people will always have their preferred tasks, ridding your company of clear cut specialties will work to fill out the skill sets of your team. This can easily translate into a next-man-up approach, where employees or coworkers can cover for each other, plugging themselves into different roles when needed.
Use Agile Boards
Crap! LeBron took another mid-week trip to Miami. Do you know if he finished those campaign reports?
By using Agile Boards for project management, you'll never be left in the dark on where LeBron or anyone else left off on a project. At Stryve, we're big fans of JIRA. If someone takes off on vacation, any one of us can hop onto JIRA and see what tasks were left in production, what tasks were awaiting review, and what tasks were completed.
Of course, knowing where LeBron left off means nothing if you can't do anything about it. You can't finish his reports if you can't find his reports.
Embrace the cloud
It happens every winter. Your office gets hit by the flu and knocks LeBron out of the lineup. He's not Michael Jordan – he has no flu game – you'll need to pick up where he left off.
Luckily, there's the cloud. Whether it's SharePoint, Google Drive, or Dropbox, each member of your team should have access to the same working files. No more hacking into LeBron's computer to pull files and no more confusion with multiple versions. The cloud keeps everything accessible for your team, all in one place, at all times.
Don't get locked out
I know I just said, "No more hacking into LeBron's computer to pull files", but he can be stubborn, reverting to old habits of saving to his desktop. Can anyone guess his password?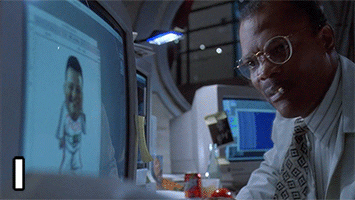 While cyber security is more important than ever, login credentials should never keep you from getting the job done. This is where password management tools are useful. Using applications like LastPass, everyone on your team will have access to the login credentials for both your company accounts and client's.
Using LastPass is important, but it isn't enough on its own. Put in place an out of office protocol – always set up email autoreplies, forward messages to another team member's inbox, and write down your computer password in case someone needs access.
Teamwork makes the dreamwork
As Kanye says, "No one man should have all that power!" Office LeBron is great, but people take vacation, people get sick, and people move on. By sharing knowledge, files, passwords, and responsibilities, not only will you be more equipped to handle the loss of a key cog, but you'll establish an environment in which your other players can develop. Free them from LeBron's shadow and see what they've got. Take on a next-man-up mentality and never be left holding the bag.