Why HotJar is the digital marketer's dream
By: Trish Gray
March 17, 2016 | Reading Time: 3 mins
We like data. A lot. But when data gives us deep insights and allows us to make better, data-driven decisions when it comes to our clients' marketing, we love data. Enter HotJar – the latest tool in our ever-expanding analytics arsenal.
HotJar is a conversion rate optimization (CRO) tool that combines the best elements from other UX tools to provide some seriously superior insights, plus it's incredibly user-friendly. HotJar allows you to see how visitors are really using your website, collect user feedback and ultimately use behavioural data to create killer, high-converting digital experiences. So how can you use HotJar to better your digital performance? We break it down below.
1. Use HotJar to find out how users are using your website
Knowing how users are interacting with your website or individual landing page provides immense insight when it comes to optimizing for conversions. Luckily, HotJar does just that. HotJar allows users to build heat maps that measure clicks, movement, and scrolling behaviour to give marketers a deeper understanding of how users are interacting with their websites. The data visualization for this tool is phenomenal. A quick look at Stryve's heat map below lets us know how our users are interacting with our home page and what information is most relevant to our visitors. This information can go a long way when planning content, information hierarchy, and site structure.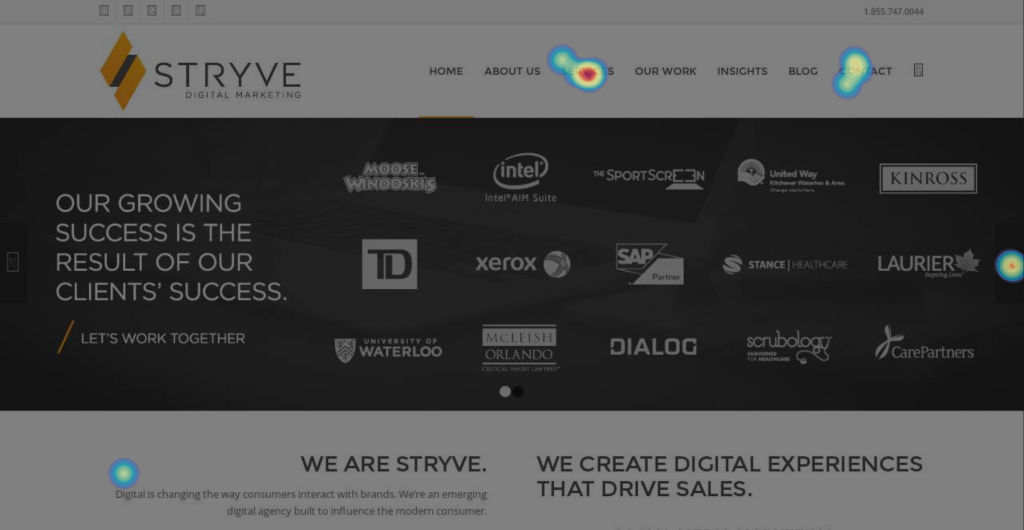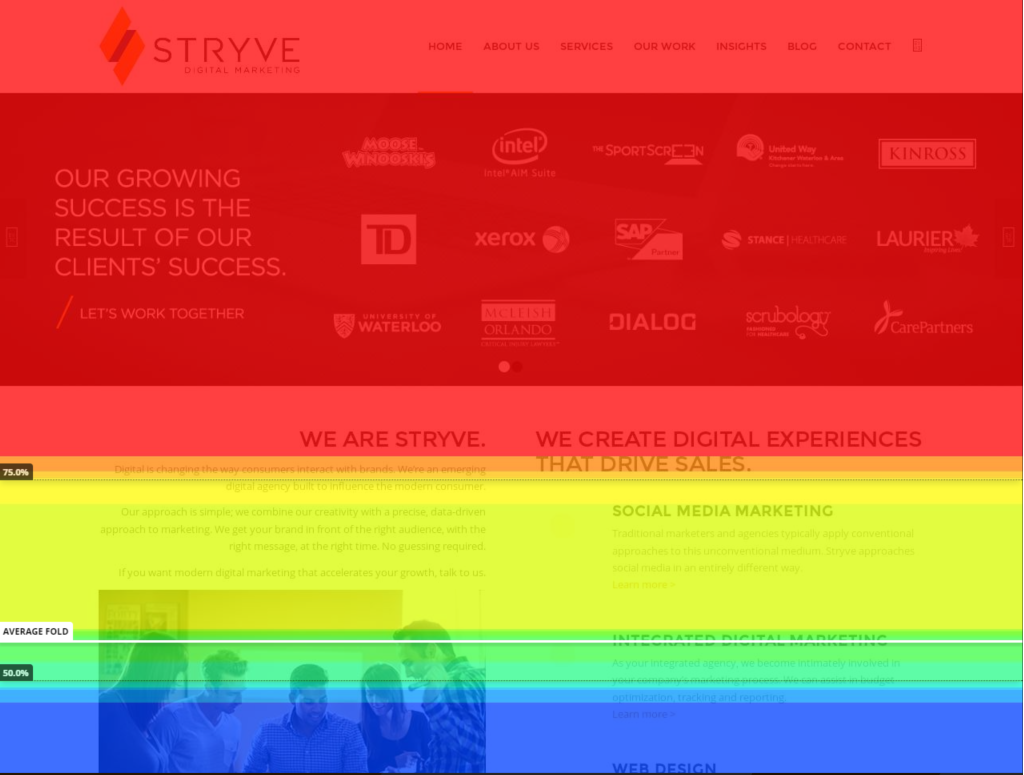 In addition to heat maps, HotJar's crazy-powerful funnel tool allows its users to set up an ideal behaviour flow and identifies at which step along the funnel visitors are exiting your site. When used correctly, this data can help guide better decision-making when it comes to crafting better, more actionable landing pages. HotJar uses the same premise for forms in their form analytics tool, which provides data on which forms take too long to fill, which are left blank, and why visitors abandon forms altogether (I'm looking at you, double email form fields).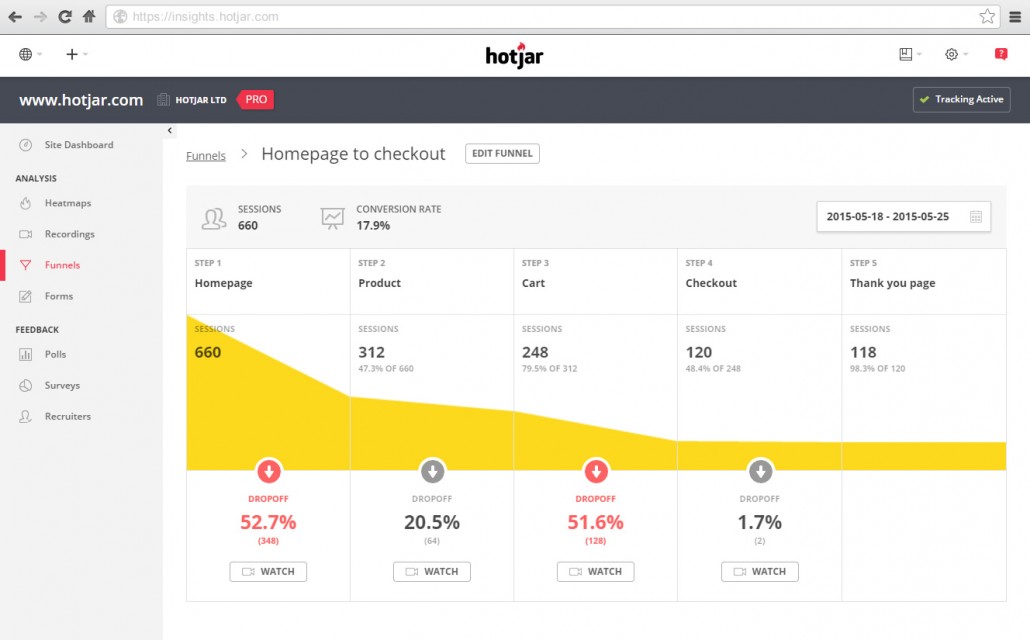 2. Use HotJar to Collect User Feedback
HotJar not only has UX tools, but it also allows subscribers to collect user feedback through polls and surveys, and can even recruit test users. What's better is that the polls and surveys are highly customizable so that you can create them with your target market in mind. Gathering feedback from visitors is great, but it also helps humanize a very digital experience by letting them know that you value their opinion.
Can you see why we're so excited about HotJar? Using data from the collective suite of tools HotJar has to offer, marketers are armed with a wealth of information to create engaging and highly-effective digital experiences. The best part about HotJar? We finally have an all-in-one tool that allows us to get in the mindset of our users, and that is the dream.