Stryve Digital Marketing celebrates second straight 'Favourite Marketing Firm' award
By: Stryve
November 14, 2014 | Reading Time: 2 mins
FOR IMMEDIATE RELEASE
Nov 6th 2014 Waterloo ON:
Stryve Digital Marketing has been awarded the Favourite Marketing Firm in Waterloo for the second year in a row by the 2014 Record Readers Choice Awards. What's even more exciting, is that Stryve's Managing Partner, Sourov De, promised to have the newly launched brand shaved onto his head if they won. Sourov held up his end of the bargain and now has a new hair tattoo, provided by the talented barber Dave Brown.
Stryve has been working for the past few months on a new rebrand, and the timing of the Record Reader Choice Award could not have been better.
Quotes
"I could not be more proud of our team. To win an exciting award like The Record Reader's Choice two years in a row is a huge honour. Having our new branding coincide with this award was the perfect storm," said Sourov. "As far as the new haircut, I really didn't think they would hold me to it [laughs]! I'm happy to do it and excited about this next chapter for Stryve Digital Marketing."
Pictures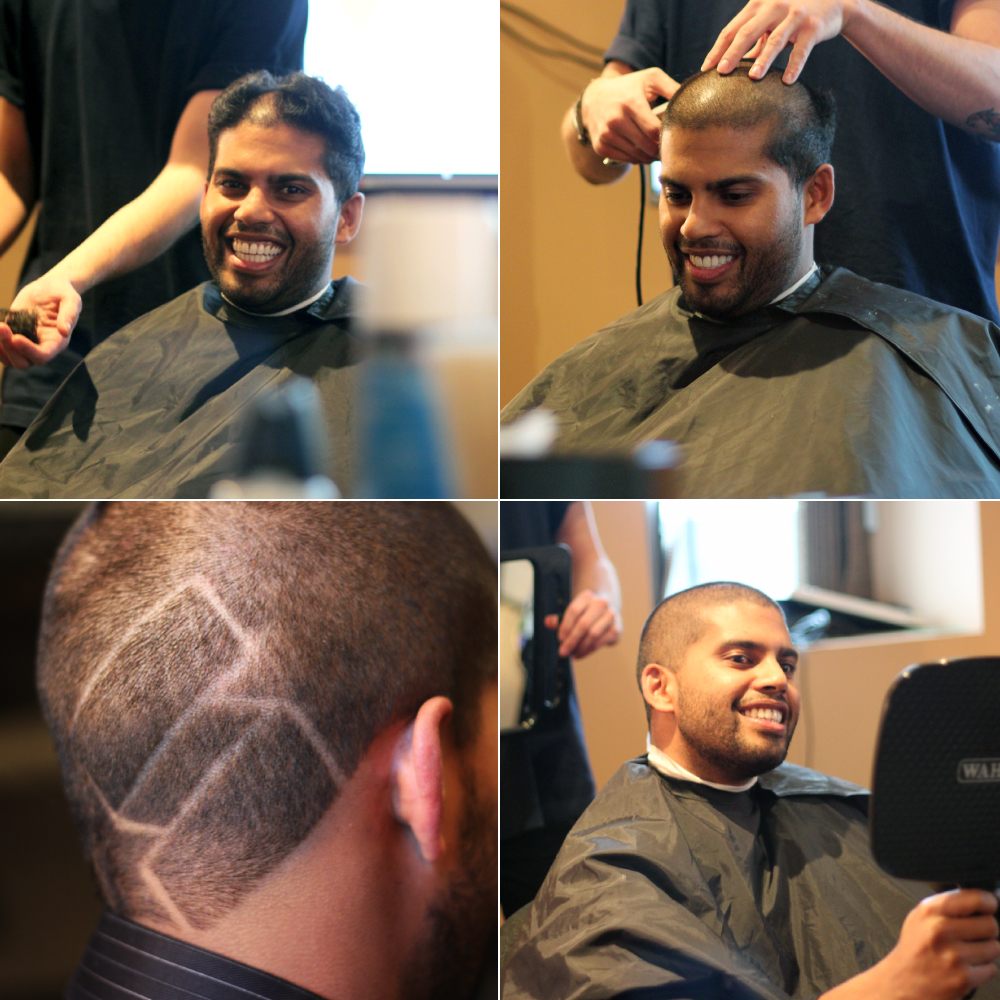 -30-
More Information
More information on Stryve Digital Marketing's New Brand – stryvemarketing.com
More information on the 2014 Record Readers Choice Awards – https://readerawards.therecord.com
More of Dave Brown's Work – Instagram: @grave.dave
About Stryve Digital Marketing
Stryve Digital Marketing is a Kitchener, ON-based digital marketing firm that specializes in helping brands and companies grow. Pragmatically ahead of the curve, you won't find mass-marketing at Stryve Digital Marketing – you'll find the newest marketing methods that deliver impactful and measurable results. Stryve Digital Marketing has worked with notable clients including TD Bank and Intel. For more information visit stryvemarketing.com.