Should you break up with your B2B website? (a sequel)
By: Kaleigh Bulford
December 14, 2018 | Reading Time: 4 mins
So, how are things with your website?
You've been together for a while now, but is that really a reason to stick it out? Sure, you're comfortable, but couldn't that comfort be a byproduct of your aversion to change? Haven't things already changed? Haven't you changed? All the while, your website's stayed the same. You think back to when it was first built; it was so shiny and new. It followed all the latest trends and you were excited to show it off. Now, that excitement's faded. Even worse, it borders on embarrassment. Face it, you have needs and your website just isn't meeting them.
So, is it time to call it quits? Is it time to get back on the market and get a new design? Keep reading to learn the signs of a failing relationship with your site.
It Doesn't Get Along With Others
If your website is so outdated that it can't integrate with the latest tools, then you're missing out on opportunities to innovate. Platforms and plugins like Drift or a CRM provide your customers with new and interesting ways to interact with your brand online.
Communication is key to any relationship, so why would you stick with a site that isn't responsive?  Seriously, it's 2021 and there are still sites that aren't compatible with mobile devices.  If that's the case, you're providing an unacceptable user experience to a large portion of your audience. In fact, forty percent of smartphone and tablet owners search for B2B products on those devices. If your website is so stuck in its ways that you're failing to connect with new applications and key audiences, it's time to make a change.
Google Doesn't Approve
Sure, it's important what you (and your customers) think of your website, but it's also important to get Google's approval. If your site wasn't designed with SEO in mind, it's time to fix that. Even if you're totally cool with your website, a disapproving search engine will make for a rocky relationship. To help you evaluate, here's a list of the things Google looks for in a website.
You don't find it attractive anymore
Does your website look like something you'd find on the Wayback Machine? Listen, we both know looks are important. In fact, 38% of people will stop engaging with a website if the content is unattractive in its layout or imagery. Maybe it was super trendy in 2012, but those trends have died and you're left with something that looks dated and out of touch.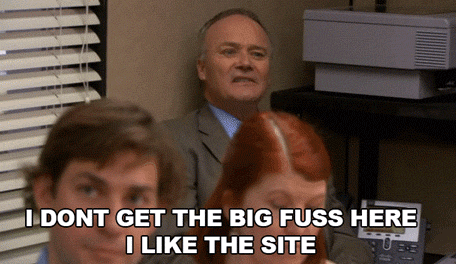 It's Gained Some Weight
Has your website packed on the pages since you started out? Has it become bloated as your business has grown? If you've expanded your services or any other focus of your business, be it through acquisitions or new product lines, you may have accumulated some unwanted weight. Adding pages without thinking about the site holistically can lead to usability issues like poor structure, complicated navigation, or dead links. It's not okay.
You've changed, but it hasn't
You've grown and evolved, but has your website? If you've recently redesigned your branding but failed to carry over the changes to your website, you have a brand recognition problem on your hands. Optics are important. You need a site that looks like it's with you.
Visitors Don't Want to Stick Around
Does your website welcome visitors and provide an intuitive experience? Or does it scare them away with confusing navigation and crappy content? According to this study, B2B websites had a bounce rate of about 61.04%. How does your site compare? If you're finding your bounce rates are high and session times are low, it's time to take a serious look at your UX.
It's Slow…
"Just 5 more seconds!"
Your customers are busy and they want answers, like, now. According to Google, 53% of mobile users will leave a page that takes longer than three seconds to load, and this number increases exponentially the longer it takes. If your website takes its sweet time and makes your users wait around, they likely won't be returning any time soon.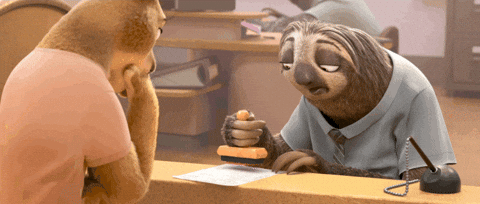 It Doesn't Support You and Your Goals
You're a business. You have goals and you need a website that supports them. If you're looking to drive sales of a specific service or product, you need a website geared towards converting on the applicable pages. A website supportive of your ambitions will have effective CTAs, action-inspiring content, and a strategic navigation to filter users where you want them.
It's Shallow
According to this study, 89% of B2B marketers are on board with content marketing. Content is king. If your website is just a barebones list of products and services, you're missing out on a seriously effective (and cost-effective) way of attracting users. High-quality content builds trust in your business' expertise, and every relevant topic you cover is another opportunity to improve your search ranking. In fact, websites with blog content have 434% more search engine-indexed pages than other business sites that don't publish content. Bottom line? If your website doesn't support the ability to add content, it's time.
It's not Unique
Let's be real. Do you want a website that looks like all your friend's websites? Or do you want a website that makes your friends jealous? If your site was built on a generic template and offers nothing in terms of customizations and individualized styling, you're seriously settling. You deserve a special website as unique as your business. Get a designer and dev on board to help you put together something as impressive as you are.
It's time to move on
This is a wake-up call. The honeymoon is over, but your best business years are still ahead of you. There's no reason to settle for a website that leaves you disappointed, underwhelmed, and unfulfilled. If any of these points apply to you and your site, it's time to make a change. Get out there and swipe right on a new site.