Three marketing lessons B2B can learn from B2C
By: Trish Gray
October 12, 2016 | Reading Time: 3 mins
B2B marketers: Have you ever said, "Those B2C guys have it easy," or "I wish I could market something as exciting as [insert product name here]." Well, naysayers, we're here to share a secret: B2B can be sexy too. Smart, sophisticated B2B marketing takes effort, creativity, and sometimes, a little inspiration from our B2C friends. Below we break down three lessons that B2B marketers can learn from B2C.
[/intro]
Start from the Heart
As B2B marketers we tend to market two things: features and benefits. While this may seem like a logical approach, it lacks heart. We need to always remind ourselves that most decisions start from the heart. That's why we're firm believers that whether in the B2B or B2C space, standout marketing leads with emotion. For brands that sell consumer goods this may seem like a much easier task, but by leading with emotion (think a strong vision or aspirational statement) B2B brands can create connections and stand out from the crowd.
Airbnb does an amazing job pulling at our heart strings. We love the human element they've weaved into their marketing mix. Whether a blog, an Instagram post, or a video, Airbnb's marketing does more than hawk their properties. It tells an authentic story. This approach has resulted in an insanely loyal brand following and has set Airbnb apart from competitors like VRBO and HomeAway.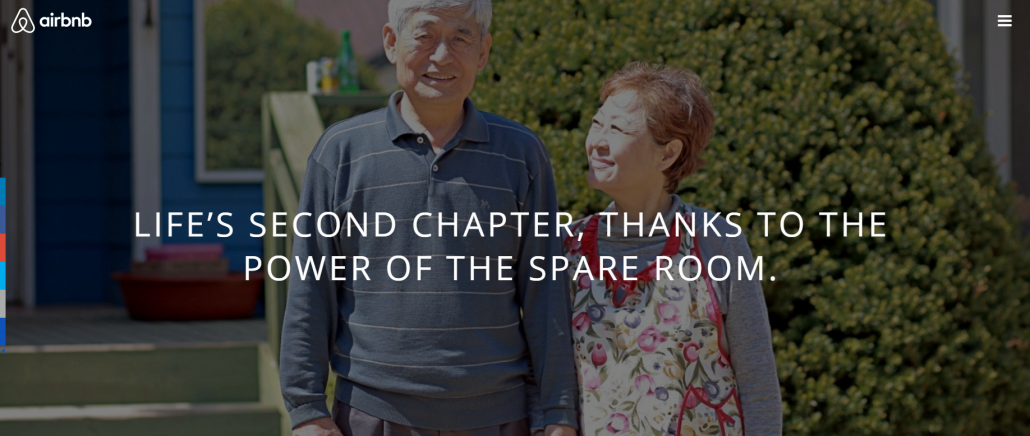 Show off Your Culture
Your culture is something that is completely unique to your business. Sharing that side of your business helps to build and, more importantly, humanize your brand. We love to see B2B brands take a page from B2C by showing off what makes their workplace and team unique.
Ready to show off your culture? Take a note from Spotify. We love their careers page because it's fun, bold and tells an amazing story. What's more? They've found a way to weave their product into the story. By giving us a sneak peak into life at Spotify they've crafted a killer narrative that has us bought into the Spotify brand.

Take Risks
Corporate marketing doesn't need to be, well, corporate. Taking risks can pay off big time. Thinking outside of the box can not only boost your bottom line, but also build your street cred inside and outside of your industry.
Too often, especially in the B2B space, we colour inside the lines. Luckily, B2C brands like Cards Against Humanity show us that it's when you throw out the rulebook, genius happens. There are countless examples of times that Cards Against Humanity broke traditional marketing rules (you can read about them here and here). One of our favourite examples comes from Black Friday 2015, when they brought in $71,145 for literally selling nothing, not even their own product. By thinking differently from every other brand, Cards Against Humanity continues to find success. Don't fret, we're not saying to ask your customers for cash (or sell poop), but don't be afraid to go against the grain, break convention, and take risks!