Create amazing product visuals with KeyShot
By: Brent Morrison
May 9, 2016 | Reading Time: 2 mins
Part of our culture at Stryve is the constant pursuit of knowledge and expansion of our skill sets. Recently I've been dabbling in the 3D world, creating renderings for new product prototypes with KeyShot. Thinking in a 3D space is much different than what I'm used to when being creative, so this has been fun and challenging. Instead of working with flat and simple shapes, you now have to think about depth, perspective, textures, lighting, and materials to make the object as life-like as possible.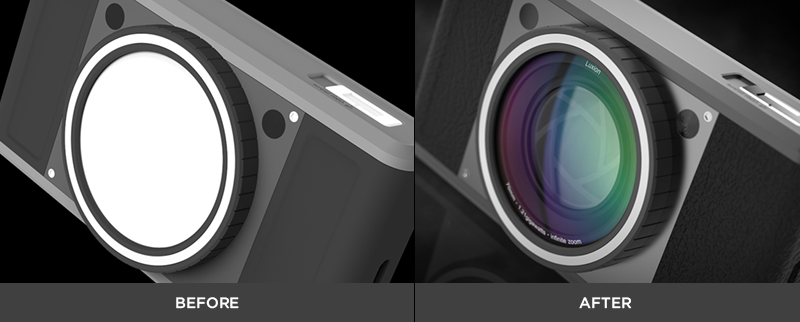 KeyShot is Easy and Powerful
The software that I've been working with is called KeyShot. It's a very intuitive and simple piece of software to use with a lot of creative firepower for 3D rendering. It allows you to create fast, accurate and amazing visuals for your product prototypes. What's great about KeyShot is that you don't have to be a rendering expert to create great 3D renderings. Simply import your 3D data such as an AutoCAD drawing or a 3D model from Maya, and assign colours and materials by dragging and dropping onto different sections of your model.
You can easily apply different lighting styles, including environment reflections so your model looks realistic with its assigned scenery. There are ton of different materials and textures to play with that really bring your product to life. Everything is updated in real-time, so when you change camera angles or apply a different texture you can instantly see how it looks. This is a great feature that avoids the need to render a model every time you want to see it in high quality. KeyShot also gives you the ability to animate your product. For example, if you have a product that has a lid, you can add motion to your rendering by having the lid open and close to demonstrate your product.
The Advantage of 3D
With the power of KeyShot, you can quickly and easily make life-like 3D renderings of your products. This allows you to get the perfect shot without having to do a photoshoot that can take hours setting up. What's even better is that if you need to make any changes such as colour or material, you can reproduce the exact same scene over again which is next to impossible with traditional photography. This saves you a ton of time and money having to redo photoshoots or creating new physical products. It also gives you more flexibility when creating marketing materials and engaging photos for your websites.
If you've been interested in learning about 3D rendering, give KeyShot a try. They provide a great training area with in-depth videos on using the software so it's really easy to get into.