More puzzle games to keep your brain active over the holidays
By: Sarah Rosenquist
December 21, 2015 | Reading Time: 2 mins
A year ago, I wrote about some great mobile puzzle games that can keep you sharp even if you're not at the office. Well, it's time for an updated list! This time, I'm not limiting my list to free-to-play games. Some are worth paying for, and if you disagree, feel free to leave me an angry comment (no refunds though, sorry!)
Trainyard
In Trainyard, you lay down tracks to bring coloured trains to their stations. There are plenty of fun colour-combining mechanics and the game leads you through new strategies at a reasonable pace. It's also great for your creative problem-solving skills since there are multiple ways to solve the same puzzle. Fun fact: Trainyard was created in Ontario!
It's available on iTunes.
Quell
Quell is a relaxing but decently challenging puzzle game. You move a ball through the levels to collect pearls and find hidden gems. With this game, each puzzle has a 'best solution' that uses the fewest amount of moves. Can you find the best solution on every level?
It is available on iTunes and the Google Play Store for about $2.
Alphabear
If you're more of a word puzzle type of person, Alphabear is the game for you. It is freakishly adorable and a challenging take on the Scrabble concept. You must put together letters to form words, and different letters have different point values.
It is available on the Google Play Store for free!
Threes!
If you've tried out one of my favourite games, 2048, the mechanics of Threes! will seem familiar. What makes this game stand apart is how beautifully designed it is and how simple the gameplay is while still being addictively challenging. It's an easy way to waste away an afternoon.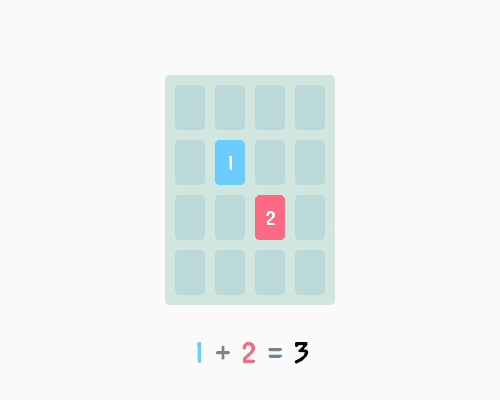 It is available on iTunes and the Google Play Store for $3. You can also try out the free version or play on your web browser first.
City Lines
This newly trending game is a fresh take on Flow, a game I have recommended before. City Lines takes a simple concept and makes it visually stunning.
It is available for free on the Google Play Store, but keep an eye out for an iTunes release in the next couple of weeks.