Download on Digital: Marketing news for January 2020
By: Kyle Weber
January 3, 2020 | Reading Time: 3 mins
What's the latest digital marketing news leading into the new year? Pinterest announced Pinterest Trends to help users keep up with what's popular, Gartner took shots at "personalization" as a marketing tactic, Hulu continued to try new ways of advertising to streamers, and a newly proposed privacy law set its sights on user data tracking — you'll want to stay on top of this one!
Here are some numbers for you: Pinterest has over 320 million users, who have posted over 200 billion times, to over 4 billion Pinterest boards. That's a lot of content addressing the interests of a lot of people, but ultimately, this data is useless unless you have time to sift through it all. Pinterest knows us marketers are busy, so they've done the sifting for us and announced the beta launch of Pinterest Trends. Similar to Twitter's trending hashtags, Pinterest Trends will document the app's top US search terms through the year so users (and marketers) can get a better sense of the content that sparks interest and engagement. Everyone advertises on Facebook and Twitter. With Trends, it should be easier to identify whether or not your business or product fits in with what's popular on Pinterest.
After being dubbed the "marketing word of the year", Gartner published a report predicting 80% of marketers would abandon "personalization" as a tactic in 2020. While it's assumed that users will always prefer a personalized approach, the report states that the ROI for marketers just isn't there. There are a lot of factors at play, like privacy legislation and unreliable data leading to sub-par targeting. In addition, with more and more companies adopting personalized tactics, audiences are getting better and better at ignoring even the most thoughtful campaigns. Speaking of retargeting, some audiences still find it creepy. As consumers see it, there is a fine line between providing products and services they're interested in and using their personal data to harass them into purchasing.
With so many consumers cutting the cable, it was only a matter of time before ads pushed their way onto streaming platforms. In this regard, Hulu has been a pioneer in testing out ways to promote businesses without ruining the streaming experience. After launching pause ads (a semi-transparent ad that shows up when a show is paused) Hulu is now testing binge ads. With this new approach, viewers will be shown a quick ad every three episodes that matches the vibe of what they're watching. As time goes on, we're interested in seeing how other streaming services work ads into their platforms.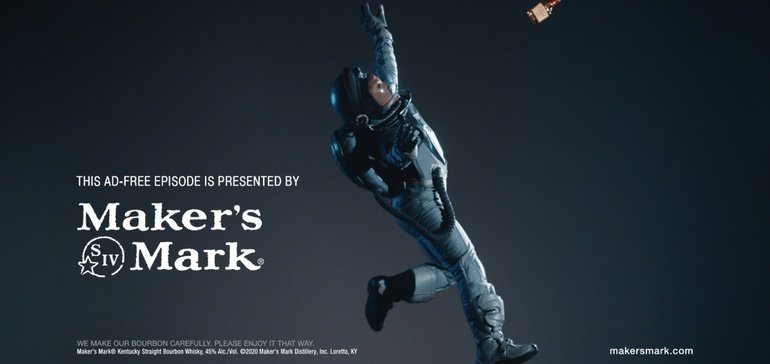 The new bipartisan proposal looks to reduce companies' ability to track users across the web and give consumers the ability to opt-out of receiving online ads from companies regardless of whether or not they have an existing relationship. The proposal comes as a response to the growing trust issues consumers have with privacy, specifically in regards to giants like Facebook and Google. If passed, the resulting legislation would greatly reduce the quality of data used in both targeting and retargeting — two fundamental aspects of online marketing. Hopefully, Gartner was right about personalization being overrated.
This is the perfect time to restate how important it is to try new things in marketing. The agency that over-relies on any one thing will always be vulnerable to these sorts of industry changes, as are the companies that rely on them. Maybe it's time to talk to your agency about the breadth of their services and the depth of their strategic thinking.