Canadian marketing worth talking aboot
By: Trish Gray
June 30, 2016 | Reading Time: 3 mins
We love Canada – free healthcare, caesars, The Hip, no Donald Trump, and some killer creative marketing. With Canada Day upon us and our love for the true north at an all-time high, we thought we'd break down great marketing–Canadian style. Read on and learn all aboot it.
Shopify
For Crushing the Content Game
Shopify, the Ottawa-based e-commerce platform is killing it in more ways than one. Besides being one of the most well-respected e-commerce platforms on the globe, they have created one of the most content-rich websites in the e-commerce space. We're talking high-value blogs, guides, videos, podcasts and case studies that are crafted for the everyday entrepreneur. With content like this, it's no wonder the Canadian-born company has over 275,000 active Shopify stores.
What we really love about Shopify is that they are breaking rules and disrupting an entire space by rethinking the conventional inbound marketing model. By offering content that is ungated by default, Shopify is gaining some serious street cred from entrepreneurs and building brand loyalty in the process. If you are looking for pointers on how to craft insightful thought-leadership pieces, head to Shopify and learn from the pros.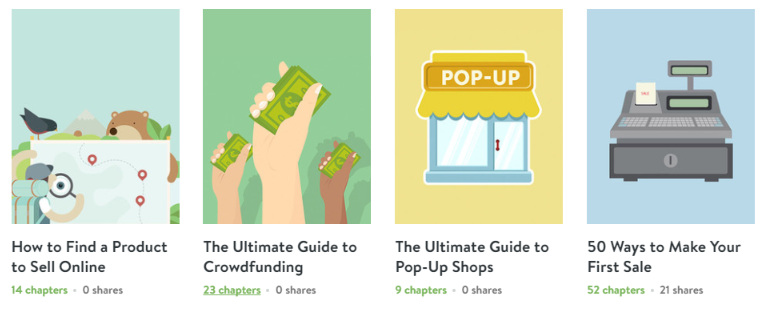 TD Canada Trust
For making a boring industry anything but boring
TD Canada Trust is making a serious play to become Canada's largest bank, and we've noticed it. In the past year, they've launched a number of initiatives that differentiate them from the pack and focus solely on delivering an amazing customer experience. We love that they are breaking the rules in order to deliver a better service. Banks aren't open past 5:00PM, but TD is. Banks close on Sundays, but TD doesn't – and they are letting us all know.
Plus, new apps like TD MySpend is helping us save our monopoly money for a snowy day, and for some of us, they remind us that we are spending a little too much on Beaver Tails. Thank you, TD. Thank you.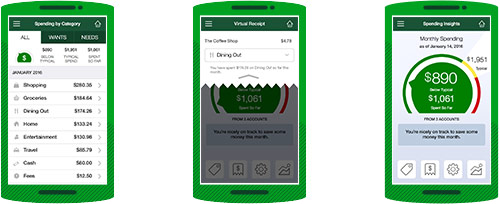 Hudson's Bay
For creating an iconic Canadian brand that we all love
Remember when The Hudson's Bay was the department store where your grandma bought her sweaters? Us too.
But Canada's iconic fur trapping company has come a long way since its roots on the St. Lawrence, and even further over the past few years. How? By embracing their Canadian roots and investing in building the iconic Hudson's Bay brand – I mean those blue, yellow, green and red stripes are basically a pseudo-Canadian flag. HBC has been killing it on social and has taken their visual content to a whole new level. Their Instagram feed alone is proof that: (1) Canadians are stylish, and (2) that The Hudson's Bay Company is not your grandmother's department store anymore. Keep it up HBC, and please put those blankets on sale soon!

Aritzia
For slaying visuals and community management
Ask a twenty-something where she bought her super cool outfit and she'll likely say Aritzia. Aritzia has nailed marketing to women who are too young for mom-jeans and who have graduated from American Eagle, Bluenotes and Abercrombie and Fitch. How are they reaching their target? Through awesomely curated content on Instagram.
The Vancouver-based boutique has nailed its aesthetic and its visuals are gorgeous, aspirational and always on-brand. Community management is Aritizia's strong suit, the brand simply has user-generated content on lock.