What's the secret to YouTube superstardom?
By: Sarah Rosenquist
November 30, 2012 | Reading Time: 3 mins
This weekend, Psy's "Gagnam Style" surpassed Justin Bieber's "Baby" as the most-viewed video in YouTube history. At the time of this post, the South Korean performer's video has over 853 million views* while our Canadian-brewed pop star's rings in at 806 million. As reported by NewsOK, the remainder of the top 10 videos of all YouTube-time are all music videos, with one exception:
3. "On The Floor" by Jennifer Lopez ft. Pitbull – 625 million
4.  "Love the Way You Lie" by Eminem ft. Rihanna – 518 million
5. "Party Rock Anthem" by LMFAO – 504 million
6. "Waka Waka" by Shakira – 501 million
7. Charlie Bit My Finger – again! – 498 million
8. "Bad Romance" by Lady Gaga – 498 million
9. "Ai Se Eu Te Pego" by Michel Telo – 462 million
10. "Danza Kuduro" by Don Omar – 407 million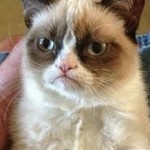 What are some of the common factors between these videos? We see a lot of party/club music (during which people dance), scantily clad women (who are usually dancing), a bit of humour here and there (potentially because of the way people are dancing), and some international fan-bases (who may or may not be at their computers dancing). Sadly we don't all have musical talent, some of us have two left feet and others like being more conservative with their dress. So how is this at all helpful in our quest for Internet fame?
Perhaps it's helpful to look at the difference in likes and dislikes for the top two: the Biebs has 1.4 million likes / 3.2 million dislikes, whereas Psy has 5.5 million likes / 347,000 dislikes. As it was expertly put in a Phoenix New Times blog, this really points to two different ways to reach critical mass on the Internet:
Method 1: Appeal to a small, yet extremely devoted segment
Oh yes, we can and will draw parallels between Beliebers and business. We all know how crazy the 13-year old girls go for JB, which is not much different than a business targeting a niche market. Sure, many of the rest of us roll our eyes at the pop star (hence the huge dislike count). In spite of this, JB has the second most popular video on YouTube because the smaller group of fans he does have are an extremely dedicated and loud group. You don"t feel lukewarm about it, you are either in love and constantly gossiping about his latest haircut or you avoid Bieber like he's the plague. It's not a bad tactic if you can take handle the dichotomous opinions.
Method 2: Appeal to the mass-market
If Justin Bieber is the music world"s equivalent of olives (love it or hate it), then Psy and his video would be a chocolate chip coffee cake: it"s not too extremely flavoured so as to offend anyone, there are sweet bits scattered through it, and you"re inclined to share it with other people. Stretched analogies aside, Gagnam Style has a bit of appeal for everybody and that's why it has made a larger splash. Maybe viewers aren't making as much noise and maybe nobody will bother to be interested in another Psy video because they're not die-hard fans. Who knows. The way it's looking now though, Gagnam Style is on track to be the first video on YouTube to ever hit 1 billion views and at least he could go down in Internet history for that.
Now if you'll excuse us, we're going to go develop a dance routine that mimics the movements of a slow loris, teach it to a bunch of half-naked models, have them do it on an escalator, and set it all to randomly chosen auto-tuned phrases from multiple languages. Stay tuned.
*This number went up by 10 million overnight. This video is blowing up more than the Red Bull Stratos Jump that we blogged about last month!