The ins and outs of Instagram
By: Chloe Rolph
March 6, 2012 | Reading Time: 3 mins
Here we go – another platform taking the social media world by storm.  Will it ever stop? No (Believe it or not, that's a good thing). Will we all find a way to stay on top of it all? Probably not.  But here's a quick Instagram "What", "Why", and "How" to bring you up to speed.
What?
Instagram is the hugely successful photo-sharing app that encompasses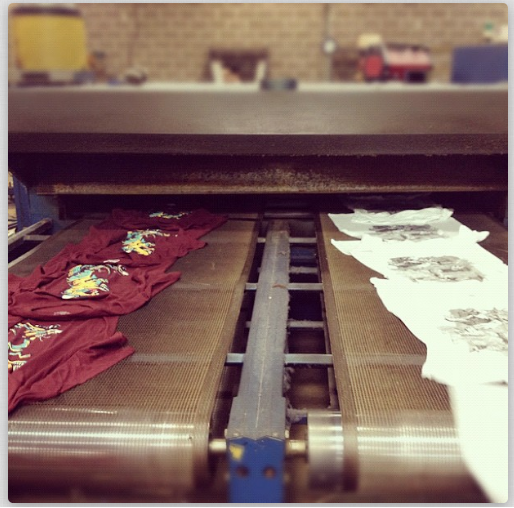 the two hottest trends in user interface – it is simple and it is visually-oriented.  Only compatible on Apple devices running iOS 3.1.2 or higher, it will soon be available to Android devices as well (Sorry BB, Symbian, and Windows users).  So what does it do? The Instagram app allows you to snap a photo, "transform everyday moments into works of art" using one of the filters, and then instantly share on Instagram's own share site, as well as on Facebook, Twitter, Flickr, Tumblr, Foursquare, and Posterous[i].  But what does it do?  The Instagram app allows you (or your brand) to tell a story, communicating in a way that words can't.  For example, community-based t-shirt company, Threadless, uses Instagram to help followers feel more connected to the brand.  They do this by showcasing a lot of the behind-the-scenes work that goes into their tees, giving followers an exclusive peek at their creative process.
Why?
You want to invest in a platform that is going to generate a good ROI of your time.  Part of this is related to the reach you will obtain, and Instagram has got that going for it.  It has already hit the 15 million user milestone[ii], despite only being accessible within iOS (a platform with just under 30% of total US smartphone market share[iii]).  With an Android-compatible app on the way, Instagram will undoubtedly experience another huge wave of growth.  Uniquely, the Instagram experience was designed for mobile rather than developed for web and adapted for mobile.  The fact that the Instagram experience is mobile-focused mimics the current shift away from laptops and PCs, and towards smartphones and tablets.
How?
Each photo should tell a story with a short message—think of it as a postcard!
Emulate your brand's identity by using the filters. What are you? Edgy? Retro?
Similar to Twitter, you can use @ mentions and hashtags to direct and organize content.  Put yourself in the mind of your ideal consumer and use keywords that are both relevant and top of mind.  Starbucks encouraged followers to celebrate with them by posting an enticing photo of a fresh brewed cup along with this caption: "There is only one way to celebrate #nationalcoffeeday!"
Use it as a tool to drive hype around an upcoming event or promotion by coming up with a catchy branded hashtag. General Electric Company (GE) did a great job with this tactic for their "Be the Next Instagrapher" contest, urging entrants to upload photos with the hashtag "#GEinspiredME".  This campaign drew on fan creativity to drive engagement, likes, visibility, and a whole lot of hype.
Feature new content (not seen before on your other platforms).  Your loyal followers deserve to see unique and exclusive updates.  Try Instagramming work-in-progress ideas to collect feedback and excite fans.
Use Instagram as a source for fan generated content that can be used in other marketing applications—perhaps a Facebook Fan Photos album.
---
[i] http://itunes.apple.com/us/app/instagram/id389801252?mt=8
[ii] http://thenextweb.com/apps/2011/12/07/instagram-hits-15m-users-and-has-2-people-working-on-an-android-app-right-now/
[iii] http://techcrunch.com/2012/02/02/comscore-as-u-s-smartphone-usage-grows-android-nears-50-percent-market-share/