Should you "BrandYourself"?
By: Chloe Rolph
June 11, 2012 | Reading Time: 2 mins
BrandYourself is the newest tool in search engine optimization that gives users the ability to stake their claim to the top Google search results for their name.  Why is it important to do so?  It could be for a plethora of reasons.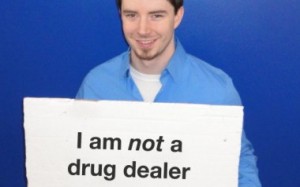 For BrandYourself co-founder Pete Kistler, it was ensuring that his job search was no longer hindered by the fact that some other Pete Kistler out there had been arrested on drug charges.  He decided that it was time to "consumerize" SEO technology and put it in the hands of the public with a much smaller price tag than what big firms are charging.  It's a relatively simply process for "anyone" to follow the user-friendly interface to begin tailoring their Google search presence by "boosting" positive links and "burying" unwanted links.
I say "anyone" with quotations because a major drawback to the site lies in something that is pretty static—your name.  If you share a name with a pro skier from Slovenia, a rock star from Australia, or just a bunch of regular human beings, you might be out of luck.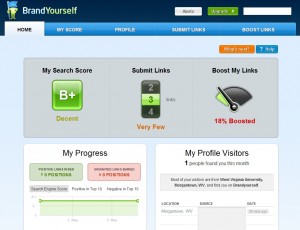 There is only so much the site can do—people with common names will always be fighting for the top spot and that infamous ex-politician may always beat you out.
That being said, if you were blessed with a less common name, BrandYourself has proven successful in many case studies in improving search rankings and cleaning up one's online reputation.
The site doesn't make any promises as there are many variables involved in SEO and in each user's personal online circumstances, but it is worth checking out for a few reasons:
Other online reputation management sites can charge hundreds or even thousands of dollars for their professional services, whereas BrandYourself is free with paid memberships starting at $9.99/month for increased site access
Recent studies have shown that 89% of hiring managers Google candidates and 86% say that a positive online reputation influences their hiring decision
97% of singles say that they immediately go home and Google the person' s name after a first date – just kidding, but the first two points are true.
The verdict? Try it out, it can't hurt.  If you get great results, you win. If not, you didn't lose anything.