6 apps that every digital marketer should have on their Christmas wish list this year
By: Sarah Rosenquist
December 8, 2014 | Reading Time: 4 mins
As digital marketers, we're always looking for that new tool that gives us an advantage over the competition. Here are six of our favourite apps that we think all digital marketers need to have on their wish list heading into 2015.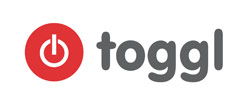 Something that I believe is really overlooked in our profession is a way to evaluate time management in a really simple and yet effective way. In order to justify where funds are flowing, how much to bill clients, and what tasks are most impactful on a time versus efficiency scale, you have to first know how much time you are spending on each task. Toggl is an insanely simple time tracking software. With both desktop and mobile apps, a comprehensive dashboard that also includes a billable hours function, and a timeline to allow you to see where your time was spent throughout the day. This app is definitely worth starting a 30-day free trial.
Hootsuite is the boost that you need to efficiently run all of your social media from one spot. It allows you to engage your communities across all of your social platforms, to listen to your market, and have an awesome analytics dashboard to help you measure your efforts. We use Hootsuite to plan our content calendar for the month because it gives us a really easy way to schedule across all of our platforms and it gives really tangible ROI metrics.
If you blog you almost definitely use WordPress (or you should!) It's easy to use, has some amazing plugins for SEO, and it's easy to customize for your brand. Did you know that they also have an absolutely fantastic app?!? It allows you to track stats, read blogs from your RSS feed, and even create a post right from your phone if the creative juices start flowing. It's a must have for all digital marketers who are a part of the blogosphere.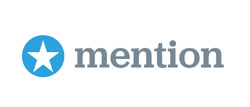 A large part of our job as digital marketers is not just to create phenomenal content that goes viral, but also to understand our targets and see where our content is actually getting the most play. That's where Mention comes in. It boasts that it monitors over 1 million sites in 42 different languages and sends you push notifications when you are mentioned or when someone posts on your content. It comes with a fantastic dashboard that lets you break down time, language, sites, social media platform, etc. My favourite part about Mention is that it allows you to react immediately in-app (or on you desktop) to anyone who comments or mentions you on any platform. Give this app a try before your next big content push to see if you are missing anything in the behemoth that is the world of social media.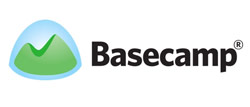 Simply put, every team needs project management software in order to collaborate and track workflow. At Stryve we LOVE Basecamp. It's incredibly user-friendly, easy to learn, and makes organizing our tasks for the week a breeze. If you're looking to take your project management to the next level, give Basecamp a try.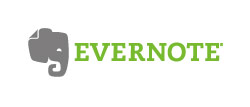 Looking for a really easy cross-platform way to store that next big blog idea? Look no further. Evernote allows you to create and manage all of your notes in one place. It may sound simple, and that's because it is. I have Evernote turned on constantly on my phone, tablet, and desktop. You can clip web pages, take pictures in-app, and now even present your work in a great easy-to-show layout. You never know when that big idea is going to hit you, and as digital marketers, that next big idea may be the one that changes the entire industry.
When you're planning for 2015 and checking lists twice, be sure to consider how to integrate these apps into your digital marketing workflow. If there are any other great apps you love, please share those too. Happy holidays!